Twenty Bahrani entrepreneurs in the field of Information Technology who will take part in the upcoming tech fair GITEX 2018 held a meeting with the Bahrain Technology Companies Society (BTECH).
In cooperation with Tamkeen, the Labor Fund, the Bahrain National Pavilion (BNP) organizer met with the ICT entrepreneurs who will be participating in the BNP @GITEX2018, which will be held from 14th to 18th October 2018 at the Dubai World Trade Centre.
The Chief Executive of Tamkeen, Dr Ebrahim Mohammed Janahi acknowledged that Tamkeen is keen to develop Bahrainis working in the ICT sector. He added that Bahraini exhibitors' participation at the national pavilion in the GITEX2018 aims to provide them with an unprecedented experience to showcase and gain international exposure to their products and services, and move forward to collaborating with international enterprises in the field to help in their regional and global expansion.
"This participation comes in line with the national efforts to develop the ICT sector to increase its contribution to the GDP and encourage the growth of its institutions, along with qualifying Bahrainis," he said.
For his part, BTECH Chairman Ubaydli Ubaydli said that Bahraini entrepreneurs' participation in GITEX is enabling them to view recent trends in the IT industry such as digital marketing, education, healthcare, smart cities, retail, energy, finance and developments in the virtual reality games that is expected to rank $4.4 billion by 2022.
"It is a great opportunity for Bahraini entrepreneurs to participate in GITEX 2018 and the five-day Technology Summit that coincides with Gitex Future Stars, the fastest growing startup event in Mena and South Africa for the third year in a row, held at Dubai World Trade Centre.
"The forum enables more than 850 Startup Company from around the world to meet more than 1500 investors," he added.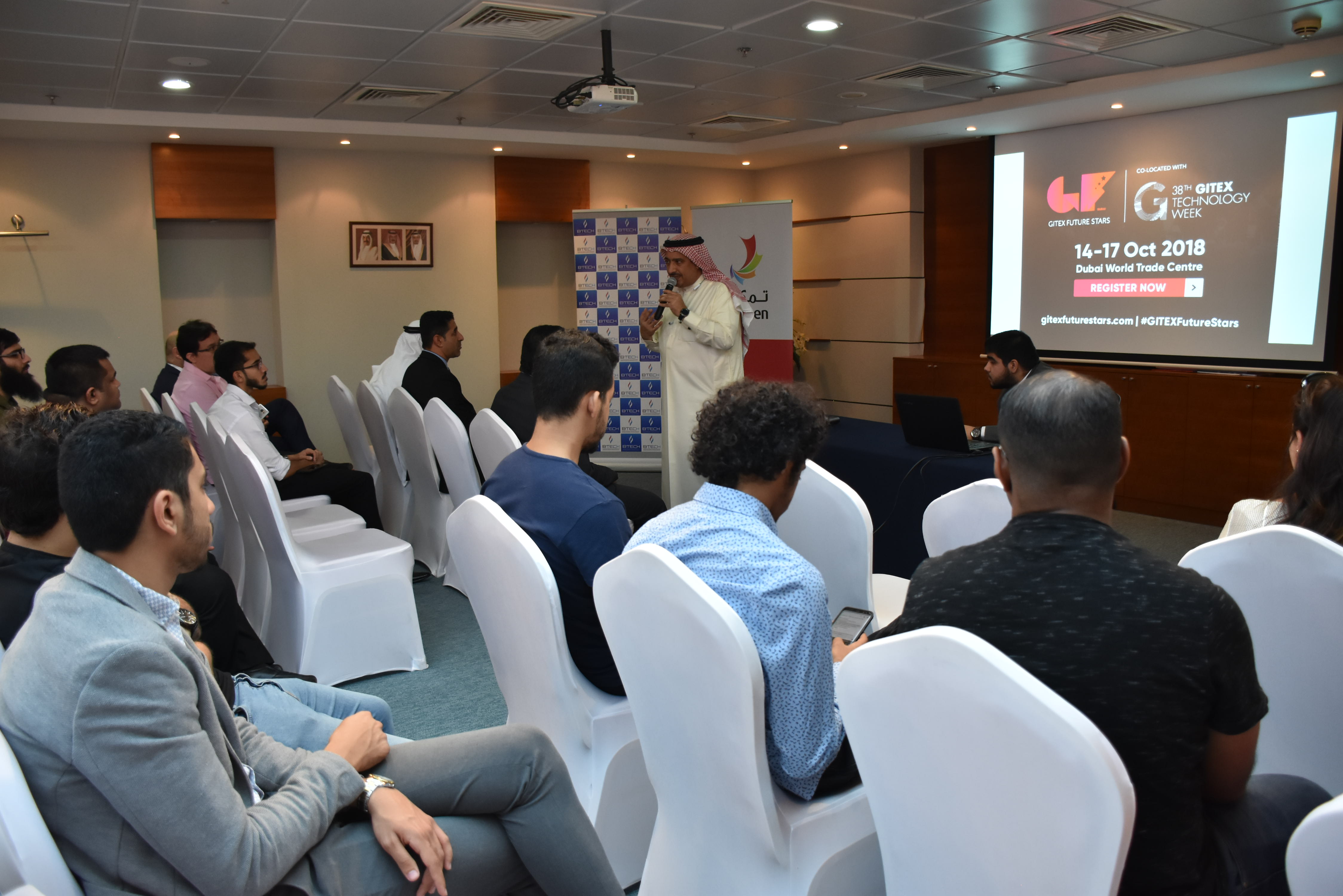 WorkSmart CEO Ahmed Al Hujairi stressed the importance of Gitex Tech Week and Gitex Future Stars, where more than 5000 companies from 100 countries will gather in an area of1.4 million sqms.
"GITEX offers Bahraini entrepreneurs an opportunity to meet with a group of leading innovators from the industry, such as Twitter, Alibaba, Lego and Amazon, as well as a keynote speech address by Casey Kozyrkov – Chief Decision Scientist at Google," He said.
He noted the importance of Tamkeen's support to the BNP @ GITEX2018, stressing the keenness of the organizers to reach this ambitious strategic partnership.
He also observed Tamkeen's objectives of supporting Bahraini private sector technology companies and encourage Bahraini entrepreneurs to explore and invest the quality employment opportunities offered by this sector.