Bin Hindi Motors, the sole distributor of KIA Motors in Bahrain has today unveiled of the ultra-stylish whole new breed of KIA model – The Stinger – the most anticipated car launch of the year in Bahrain at a special event held at KIA showroom, Arad.
The NEW-BRAND KIA Stinger was unveiled by H.E. Korean Ambassador Hyunmo Koo & Mr.  Ahmed Abdulla Bin Hindi, A. A. Bin Hindi Group Vice-Chairman & CEO, in the presence of VIPs, dignitaries, media personnel and A. A. Bin Hindi top management.
The all-new 2018 Kia Stinger is a five-passenger fastback sports sedan poised to redefine a segment currently populated by European automakers, the Stinger promises to be the highest-performance production vehicle in the company's history and is backed by Kia Motors' industry-leading quality and reliability.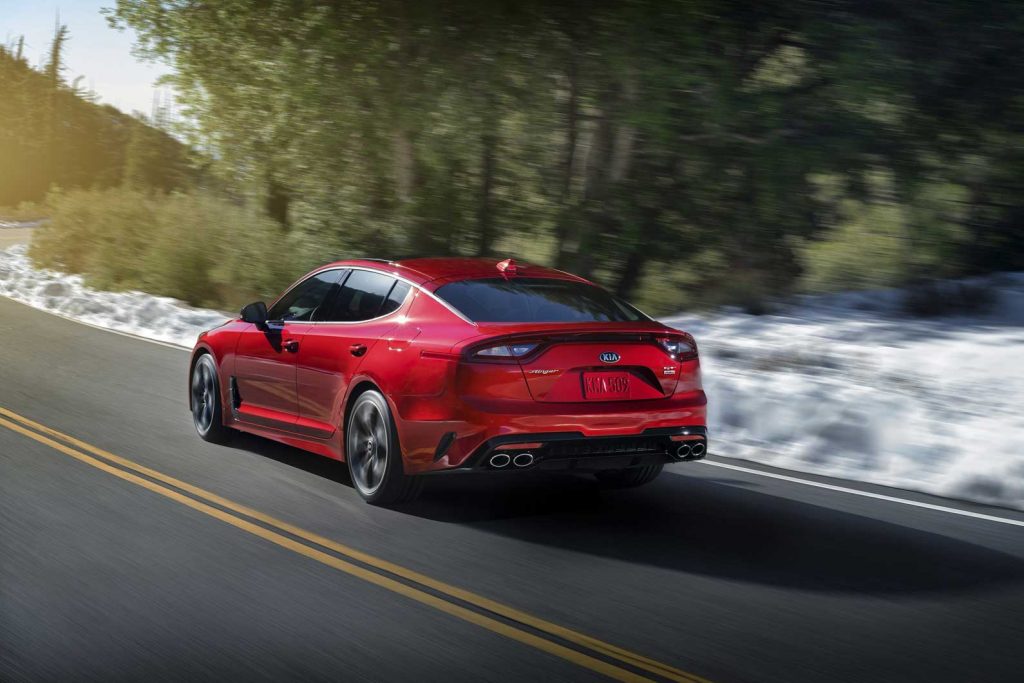 Instantly recognizable as a direct evolution of the concept that preceded it, the all-new 2018, Kia Stinger design was overseen by Peter Schreyer, Kia Motors' chief design officer, and his talented team of designers in Frankfurt.  Ride and handling development was looked after by Albert Biermann, head of Kia's Vehicle Test and High Performance Development and his group of engineers in Korea and on the grueling Nurburgring racing circuit.  Albert Biermann was responsible of the Engine performance Ride & handling. He was working in "M Power" Germany and got deployed by Kia to start with Stinger as the beginning.   
Highlights features include;
Performance credentials are further enhanced through the available 3.3-liter twin-turbo V6 Lambda II engine, which is anticipated to produce 365 horsepower. 0 to 100 Km in 4.9 seconds, 8 speed Steptronic Gearbox with Paddle Shifters, 18' Brembo Dual Caliper Disc brakes, Drive assist system, Head up display,15 speakers Harman Kardon premium sound system, Remote start up from far, Drive mode Select, Autonomous Braking System Etc,
Offering luxurious amenities and unexpected features have become part of Kia's DNA and the Stinger continues that tradition. Multiple Advanced Driver Assistance Systems (ADAS) seamlessly work together to enhance the driving experience…
For more information KIA Stinger or other KIA models, contact the Kia showroom in Manama on 17408800, KIA showroom in Mameer on 17702000, KIA showroom in Arad on 17463333 or e-mail kiasales@binhindi.com. Test Drive & Trade-in facility available.