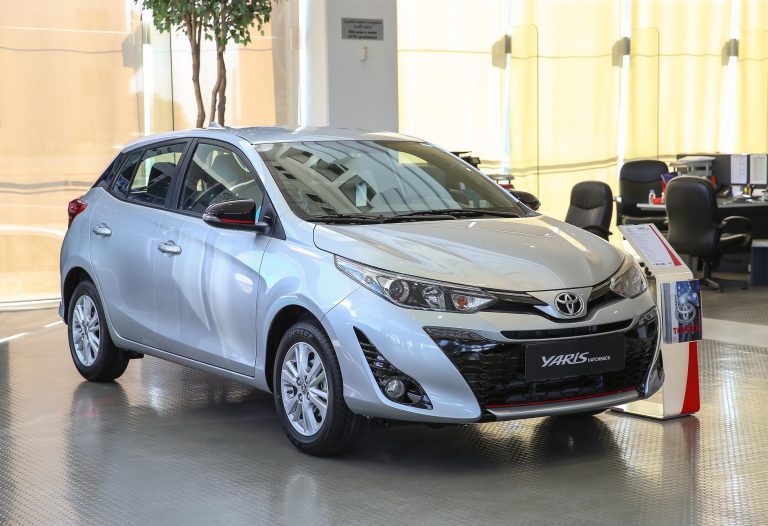 Ebrahim K. Kanoo, the sole distributor of Toyota vehicles in the Kingdom of Bahrain, launched the all-new 2018 Toyota Yaris hatchback at the Toyota showroom in Sitra.
The all new Toyota Yaris hatchback is part of Toyota's "Value Beyond Belief" concept, featuring a class above fuel economy and dynamic performance along with the safety and durability that Toyota is known for. It also boasts leading safety & technology features, an interior with high quality materials, a more spacious cabin with improved legroom, larger trunk capacity, plus enhanced comfort and handling stability.
Ebrahim K. Kanoo Senior Manager of Toyota Marketing, Ayman Shehadeh spoke about the success of the Yaris in Bahrain; "The Toyota Yaris has been a very successful model in Bahrain and the region since its introduction in 2005. It is the ideal compact, budget friendly car enjoyed by both corporate and personal drivers. The Toyota concept of "Value Beyond Belief" is especially visible here as customers get a lot more value for their money than before."
The interior of the new sport hatchback received major modifications in its design and technology offerings that increase comfort and massively reduce the car's noise. The optimized Yaris boasts a more spacious cabin with newly designed rear seats and increased shoulder and leg room.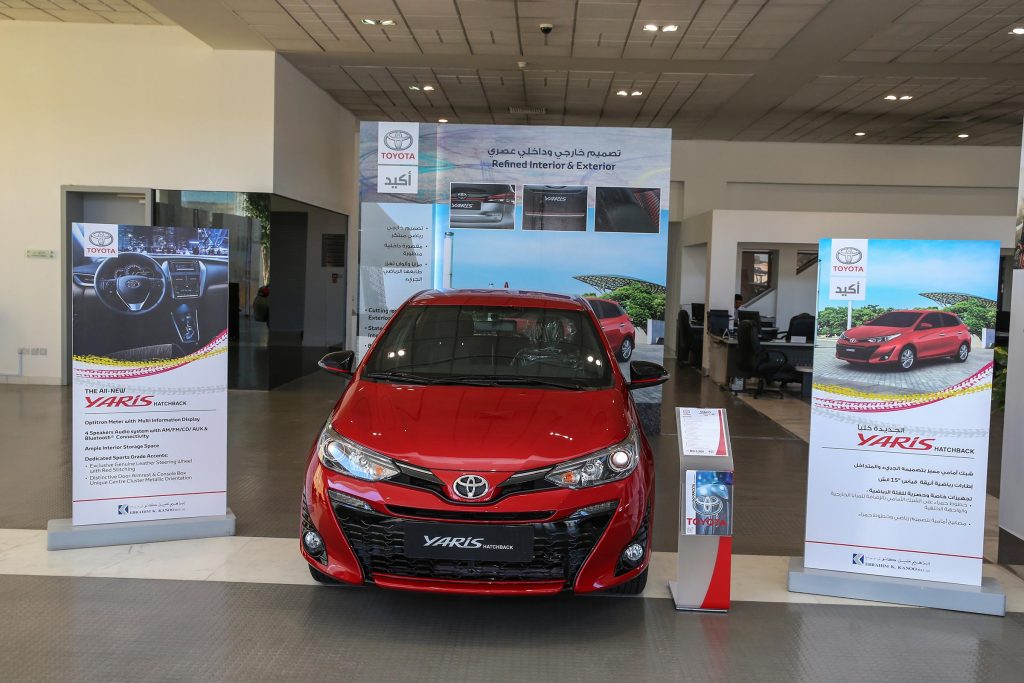 New technologies designed to provide controlled and balanced driving experience were also added to this year's model. These technologies include 7S Multi Drive Transmission, Low Rolling-resistance Coefficient (RRC) tyres and LED Daytime Running Lamps (DRL).
The redefined model has introduced a higher level of safety features such as Vehicle Stability Control (VSC), Anti-Lock Brake System, Tyre Pressure Monitoring System and SRS airbags. It is available in 9 colours that precisely accentuate the car's sporty look and identity.
The all new Toyota Yaris is now available at the Toyota showroom in Sitra. Interested customers can visit the Toyota Bahrain website on Toyota.com.bh, call the showroom on 17730730 or simply visit the showroom in Sitra.