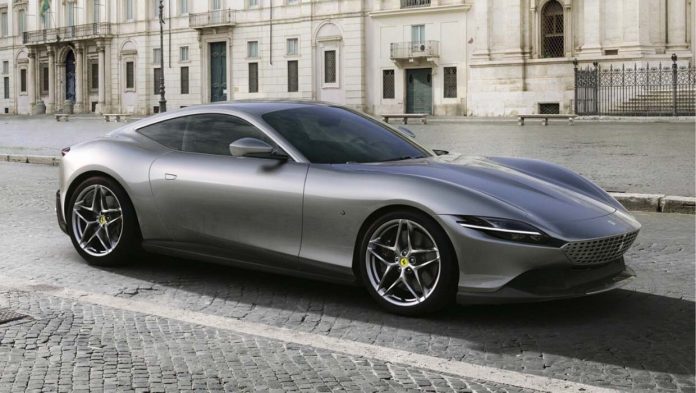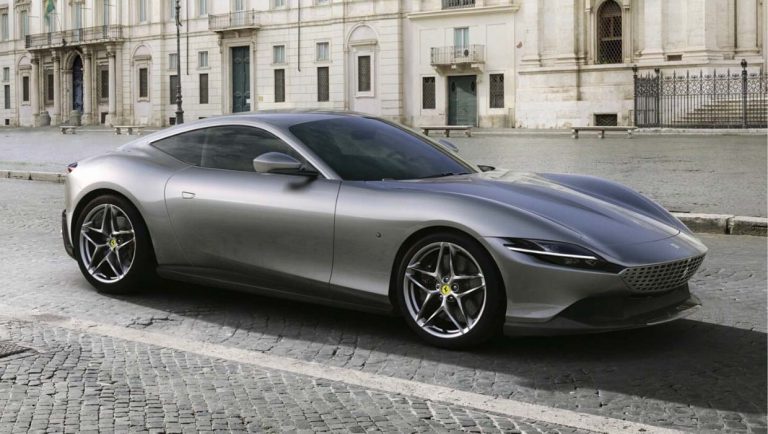 Bellissimo! Magnifico! Stupendo! All of these exclamatory Italian adjectives apply to the positively beautiful Ferrari Roma. The shapely coupe is the latest model to come out of the company's Maranello headquarters. It is named after the country's capital—Rome. While its sheetmetal recalls Ferraris from the 50s and 60s, the grand tourer also hides serious performance hardware and cutting-edge technology. A 611-hp turbocharged V-8 is at its heart. Specifically tuned to make beautiful music. Likewise, its lightweight components and myriad dynamic systems aim to make the Prancing Horse badge proud.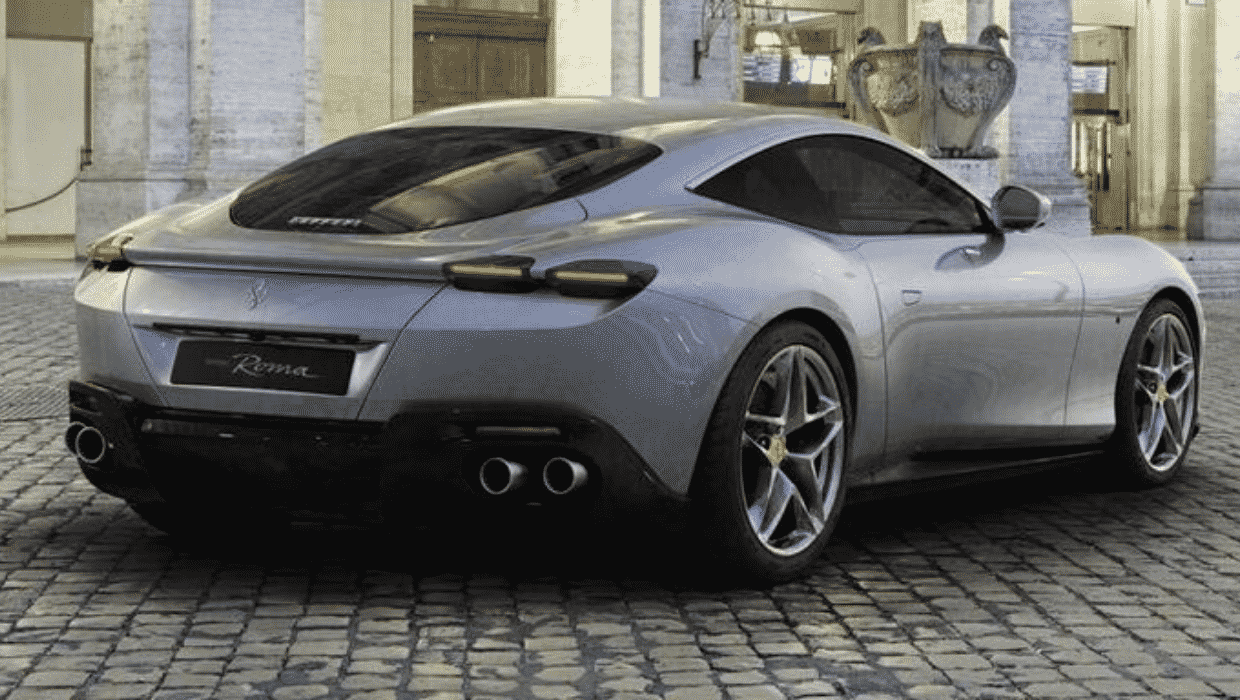 Engine, Transmission, and Performance
Stuffed under the Roma's lengthy hood and mounted near the middle of the car is a turbocharged 3.8-liter V-8. It makes 611 horsepower and 561 lb-ft of torque. It pairs with an eight-speed dual-clutch automatic transmission (a.k.a. DCT) that debuted on the even more exotic Ferrari SF90 Stradale. Until we can get behind the wheel of the 2020 Roma, we can only daydream about the company's acceleration and top-speed claims. These include a 3.3-second sprint to 60 mph. Another six ticks to get to 124 mph and it should top out 1 mph shy of 200. The version we first saw rolled on 20-inch wheels at all four corners. It also featured a slew of state-of-the-art drive modes. We won't truly know how quick and engaging the Roma is until we get behind the wheel, but if it drives as good as it looks, this could be one of the best Ferrari GT models ever.
Interior, Comfort, and Cargo
Stitched together with leather and swathed in faux-suede, the Roma's interior looks to mix upscale materials with a unique layout. Each front-seat passenger is cocooned by a sweeping dashboard that flows into the doors and floating center console. The driver faces a giant 16-inch fully digital gauge cluster that responds to haptic controls on the Roma's button-heavy, flat-bottom steering wheel. While a pair of rear seats make it a 2+2 coupe, we'd wager that the space is a place few people will want to use. Likewise, interior cubby storage looks scarce but the cargo area should have enough room to hold a couple of carry-on suitcases.
Safety and Driver-Assistance Features
Exotics such as those sold by Ferrari aren't crash-tested by the National Highway Traffic Safety Administration (NHTSA) or the Insurance Institute for Highway Safety (IIHS). While driver-assistance technology is usually an afterthought on ultra-pricey sports cars, the Roma will likely have some advanced assists such as adaptive cruise control to make long trips more relaxing.