Bahrain Tourism and Exhibitions Authority (BTEA) launched the second edition of the 'Bahrain Light Festival' in the presence of the Chief Executive Officer of BTEA, H.E. Shaikh Khaled bin Humood Al Khalifa. The festival will be held daily until the 3rd  of December 2017 at Bahrain Bay from 6:00pm to 11:00pm.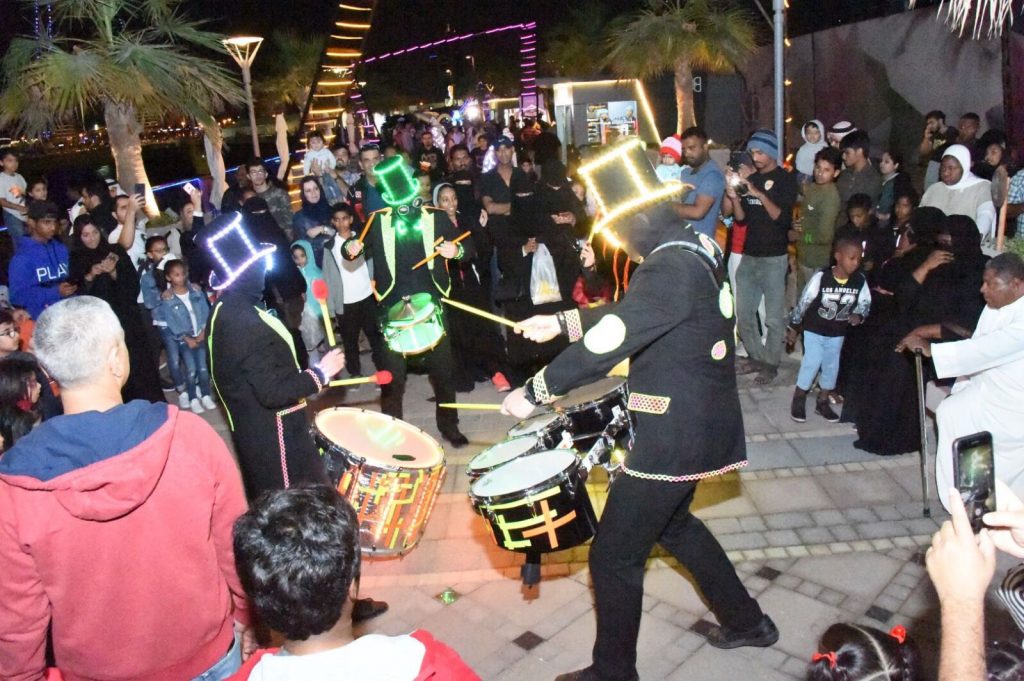 The festival will showcase the latest innovations in light installations by participating artists on display across a 2km corniche. Some of the installations include the Sonic Runway, Urchins, Bouquet of Lampshades, Pin-Wheels, Shadow Bath, Communication Gaps, Light Origami, SOL Dome and Light Bearers.
"We are delighted to announce the launch of the second edition of the Bahrain Light Festival which aims to attract visitors due to its vibrant atmosphere and unique displays. Hosting such events forms part of the BTEA's plan to revitalize the tourism sector and attract both Bahraini visitors and tourists from the GCC countries and beyond, who are interested in visiting festivals that feature a variety of activities for families and young children," said the CEO of BTEA, H.E. Shaikh Khaled bin Humood Al Khalifa.
The 'Bahrain Light Festival' will also showcase technical artistic dynamics by artists from France, Japan and the United States of America, and will include remarkable performances, as well as exciting entertainment including LED Drummers, LED Hover Boarders and Neon Umbrellas.
The festival comes in line with the BTEA's overall strategy aimed at developing and strengthening the tourism sector under the slogan of 'Ours. Yours.', which contributes towards the Kingdoms economy and the 2030 Economic Vision.