Property and facility management firm Royal Ambassador announced the all-new outdoor lifestyle and entertainment destination "Juffair Square". Juffair Square is the latest addition to the Kingdom's portfolio of entertainment and retail destinations.
Strategically located in the heart of Manama, off Juffair's main road, the $35 million (BHD 13 million) Juffair Square development is all about the open-air experience, making it more of a hub for people to hang out, socialize, shop and dine in an idyllic yet captivating ambience. Juffair Square development is set to introduce innovative concepts in food and beverage, showcase leading fashion brands and feature several entertainment & wellness outlets as well as green landscapes, entertainment zones and car parking spaces for more than 200 vehicles.
With a leasing space of over 10,000 sqm, Juffair Square is expected to completely reinvigorate the area providing a lifestyle venue in Bahrain with 40 new retail outlets and create around 500 jobs in the local market in line with Bahrain's Economic Vision 2030.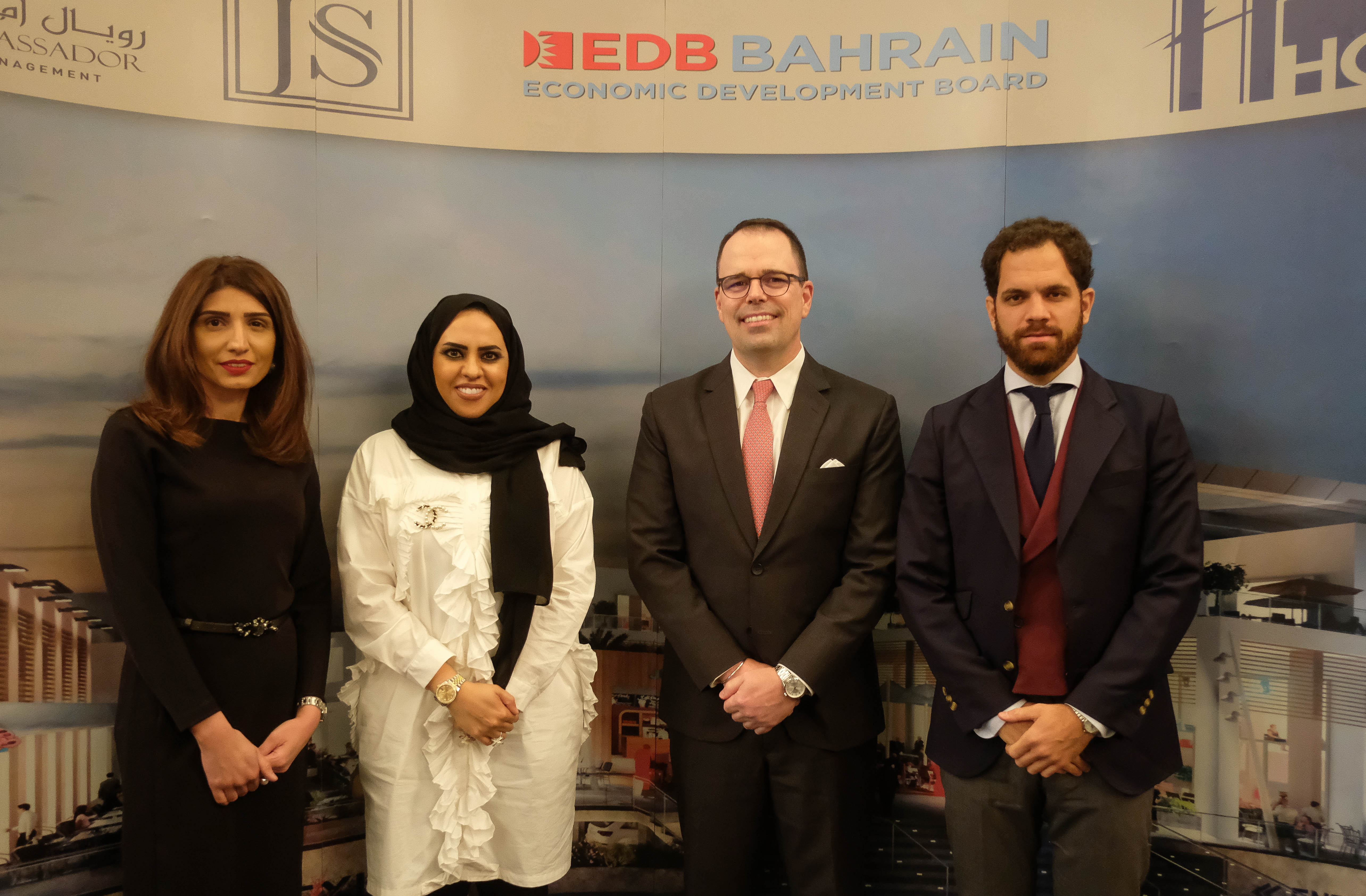 Commenting on this occasion, Eman Al Mannai, General Manager sales and business development at property management firm Royal Ambassador said: "Juffair Square is a first for Bahrain and will solidify the Kingdom's position as an attractive destination. Juffair Square, which will be unique in its design and laid-back vibe, is set to open in Q1 2019 and will be a home to many local and internationally recognized retailers."
Mr. Jerad Bachar, Executive Director-Investment Development Tourism, Real Estate, Education and Healthcare at Bahrain EDB said: "The retail and entertainment sector is a key pillar of Bahrain's tourism offering. The EDB focuses on collaboration with developers and stakeholders to strengthen and diversify Bahrain's tourism sector to cater to the country's residents and the rapidly increasing number of visitors to the Kingdom. Strategic development projects, such as Juffair Square, are important to the expansion of our dynamic communities."