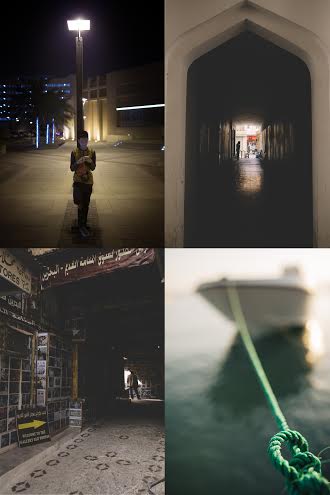 3. Captures your subject in its natural environment
One beautiful feature of 35mm lens is that it allows you to capture your subject and still get a clear vision of its surrounding environment. I think this is one of the many reasons it is used widely in film.
At one point I had the 35mm lens when I watched a show where my brother's band was paying. I was positive that I am not using the lens since the music was fast and the band including the crowd were all actively on their toes. I knew that under no circumstance would I ever be able to dial the right focus to capture what was happening since the lens has no autofocus feature. Feeling the need though, I still took a few shots. As I got home and checked on the images, I was absolutely amazed as my best pictures in the evening emerged from this lens. I was actually able to capture the band and their performance as well as the action happening around them, perfectly. Looking at the pictures, you have a clear perception of what was really happening during that instance.
4. Low Light Performance
This is one fantastic feature that I would particularly refer to Sigma 35mm 1.4 Art Series Lens. For me, the combination of my 5D MII with the 35MM lens dialed back to 1.4-aperture level that provides unreal low light performance. I can take pictures in near dark rooms and the photos appear as if they have been taken in great lighting conditions.
5. All most wide
35mm lens is referred as the very beginning of wide-angle lenses. It is the subtlest wide angle on the market that consistently delivers great shots. It is neither fish eye nor a super wide angle, but it is wide enough to capture a subject interacting with their environment.
Sigma 35mm Art Lens can be found at the Yaquby Stores located in Seef Mall or Bab Al Bahrain.
If you have any question, feel free to send me a note!
Contributed by Glenn Wesley Dulay
info@glenndulay.com