On the occasion of 47th National Day of the Sultanate of Oman, Saar Mall Bahrain held a ceremony in cooperation with Embassy of Oman on Saturday 18th November 2017. A number of exemplary personalities, diplomats and delegates from Oman including Delegate Minister Saif Al Shamli, Counselor Ali Al Saadi, and many Omani students residing in Bahrain attended this ceremony.
The highlight of this ceremony was to celebrate the Omani culture by creating a small souq that feature small shops and food suppliers. A large cake was presented by Saar Mall to Omani Minister.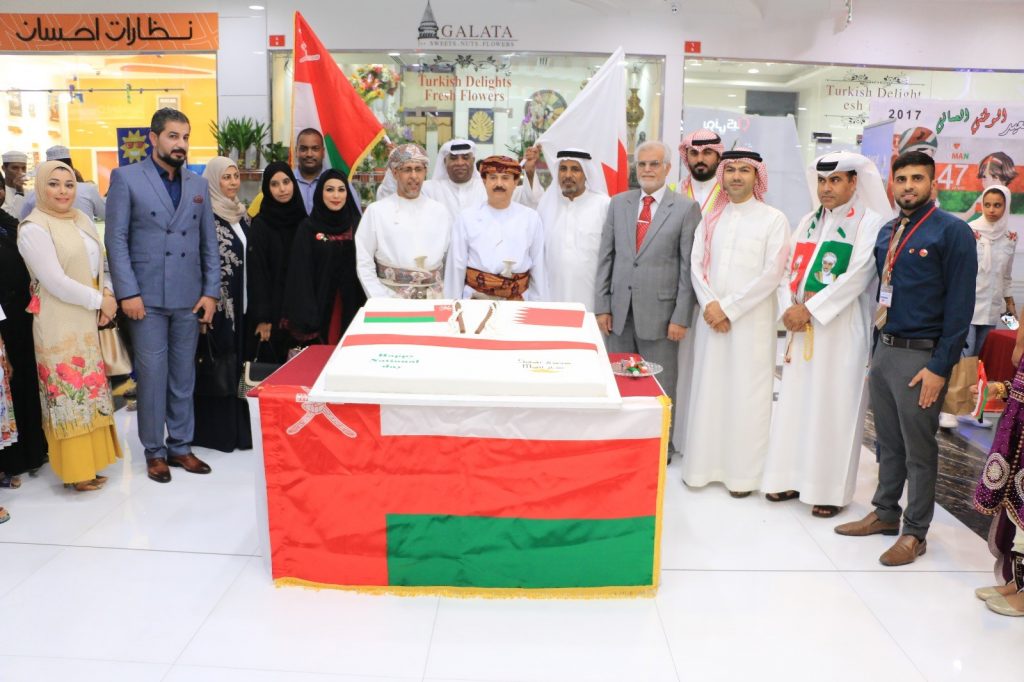 The attendees had the opportunity to win number of prizes throughout the evening including 6 Airline tickets sponsored by Oman Air and Al Wasat Travels.
Saar Mall management, represented by Manager Ms. Esmahan Bokhowa, thanked the organizers for contributing gifts and participated in the success of the event.