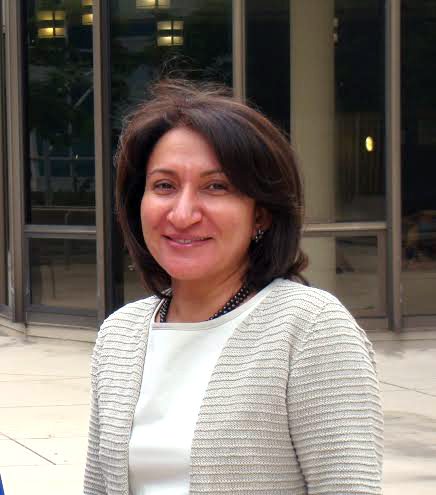 Turning passion into profession is not everyone's cup of tea. And for those who achieve it, there will be a story of continuous hard work and learning the right skills that make them professionals. Bahrain This Week was lucky indeed to have met the versatile jewelry designer and owner of Seham's collection at Riyadat Mall, Mrs. Seham Almoayyed.
With the opening of Seham's Collection at Riyadat Mall, A'Ali, she has her hands filled with new line of collections and her loyal customers coming back for more from her kitty. The following are the excerpts from the conversation we had with Mrs. Almoayyed.
What was your first job out of college and how did you land that position?
I graduated with a degree in business studies, and for my first job; I worked as a teacher. After a short period, I moved to the Bahrain Ministry of Finance and worked as a Financial Analyst with them.
Did you have any formal training in jewelry design and creation? How did you come to realize your talent?
I have not taken any formal training in jewelry making but it has always been a passion and hobby of mine. I realized my talent when I started making my own jewelry as a pastime and started receiving compliments on the designs from my family and friends. This made me realize I should pursue my passion and share my pieces to those outside my close knit circle as well.
What was the first piece of jewelry you ever made? How have your designs evolved?
My first piece of jewelry was the one I made for my personal use. It was an earring made of shell designed in 18K gold.
Like all the other things in life where you learn more with experience and understand what you are doing, I kept myself steady with the art of jewelry making. I went on working with different stones and materials and with time I started getting better understanding of them as well as the art of jewelry making.
How do you go about creating a new piece? We'd love to know about your design process—choosing materials, design development etc.
The most important process involved is finding the right material with no compromise on the quality. I travel many times a year searching for the prefect gemstones, beads, and other necessary materials. Based on the stuffs I select, I start developing ideas of making a unique design, may it be a necklace or a bracelet. I have always tried to develop and create exceptional and high quality jewelry pieces which can never be considered like the typical jewelry items that one may find at the store near you.
If you want to see "the" woman wearing your beautiful designs, who would it be?
Any woman would make me happy and proud ('her smile reflected her eyes'). I always get to see my customers and friends wearing my collections. For me it is a circuitous way of them appreciating my designs and collections. And I love it when they do that. Seeing my collections worn by friends, family and my loyal customers gives me the satisfaction which unfortunately I don't know how to explain.
If you could choose one fashion designer to collaborate with, who would it be?
Even though I would love to work with many designers that I have met, my favorite would be Monica Vinader. Of course there are many other designers from US, I would feel very lucky to work with. With my business growing I am really looking forward to the chance of collaborating with one of those designers.
What is the most important lesson you've learned as an entrepreneur?
There's nothing more satisfying than turning your passion into a business! I have learned a good lot over the years and of course believe that I have more to learn in the coming times. And if you ask me the secret of being a successful entrepreneurship, I would say, it would be to have good communication skills and good relationships with people around you. May it be your friends, family, suppliers, customers, and so on. It is vital to keep yourself close to the community you belong to for the success of any business.
Have a look at her latest collection on instagram: @sehamcollection
"That there's nothing more satisfying than turning your passion into a business!