When you are on the lookout for designer wear that is classy and chic at the same time, you need to look no further than Ballerina Couture, located at Riyadat Mall, A'Ali. Ballerina Couture is Sara Albinmohamed's way of living her dream of being a fashion designer. Incidentally, Sara has also studied Interior Design and International Business.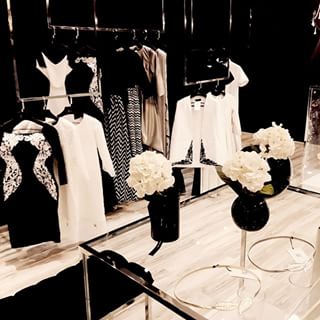 Offering the most modern designs with uncompromised quality, Ballerina Couture is finally picking up its pace and is being hailed as the one stop shop for ready to wear collections that are both elegant and comfortable. Following are excerpts from the conversation the BTW team had with this young entrepreneur.
BTW: Let's begin with the name of your boutique "Ballerina Couture". How does this name symbolise your boutique's theme?
Sara: I believe that every woman has a little ballerina inside her. With BC designs, I am looking forward to bring those ballerinas out; to let them shine and be in the spot light.
BTW: Tell us how Ballerina Couture stands unique.
Sara: Ballerina Couture is a high end fashion brand that provides a ready to wear women's apparel line. The designs have their own rareness, being very modern and bold with international cuts and at the same time it's traditional with the kind of delicate embroidery work we use called Zari. The Zari work uses a combination of gold and silver threads; likewise the right mixture of the conventional and novel design ideas make Ballerina Couture a distinctive brand.
BTW: Do you personally design all the ensembles we see here?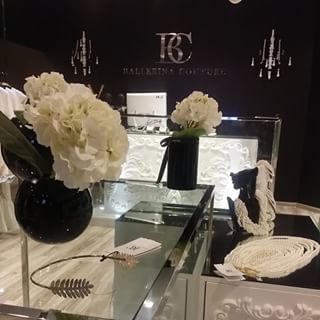 Sara: Yes, all items displayed at BC outlet are personally designed by me.
BTW: The heavy and elegant pearl jewellery at BC has been an all time favourite. Tell us your love story with pearls.
Sara: I must admit… I am in love with the pearls. They are my all time favourite jewellery. Pearls never run out of fashion and they unconditionally match every design of our closets. And trust me, nothing can give your dress that classy and chic look like pearls can.
BTW: What is the toughest part of being a designer and entrepreneur at the same time?
Sara: Owning a business and making it function the right way is not an easy job. It is never ending and needs your attention 24×7, just like caring for your new born. There are always thoughts running at the back of your mind about having to manage your staff and improving yourself. With Ballerina Couture, the toughest part is to match up to the competition and prove ourselves different from others. It is a full package, but this is something I love to do so I am enjoying every bit of it.
BTW: If you get a chance to work with a designer of international fame, who would that be?
Sara: I've said this before, and I'll say it again, it's Chanel. I love their classic work. Theirs is the style that matches my taste of high end classic fashion ensembles.
BTW: Do you have plans to expand in or out of Bahrain? Where do you get your maximum orders from?
Sara: For the time being, my full focus is on the BC outlet here in Bahrain. It requires my undivided attention for the next couple of years to attain the level that I have set for myself. But of course in the future I would surely consider expanding out of Bahrain.
Other than Bahrain, Qatar and Saudi Arabia are two places I get maximum orders from. I am glad to be able to keep a strong relationship with the ladies in the Gulf and produce designs that match their taste. This has helped me create loyal followers for BC Designs. Special Thanks to the shipping companies; they have made it easy for me to have my creations reach our lovely customers around the globe.
BTW: Before coming to Riyadat, how did you manage your collections? How does it feel to own a personal physical space for your customers?
Sara: Before coming to Riyadat, I ran a workshop on my own and used social media, especially Instagram to reach my customers. I even used to participate in the biggest exhibitions of Bahrain that happened twice a year. But today am happy to have taken the decision to open this outlet here as it is a dream come true moment for me and the best achievement I have made so far.
BTW: If there is one design of yours you have fallen in love with, which one would it be?
Sara: Hmm… That would be the master piece of the Fall/winter 14-15 collection – the black puffy dress with embroidery on the hips. I love everything about it. First of all, it's black in colour which gives it a classy look. Second the use of puffs adds a royal feel to it and last but not least, the gold and silver embroidery gives it that extra touch of elegance.