Abrar Bukhari, the first female Saudi taekwondo athlete has created history by winning the bronze medal at the Alhassan Open championships in Aman. As Saudi women are making leaps in the history of Sports world, Bahrain This Week meets with Abrar Bukhari for an exclusive interview.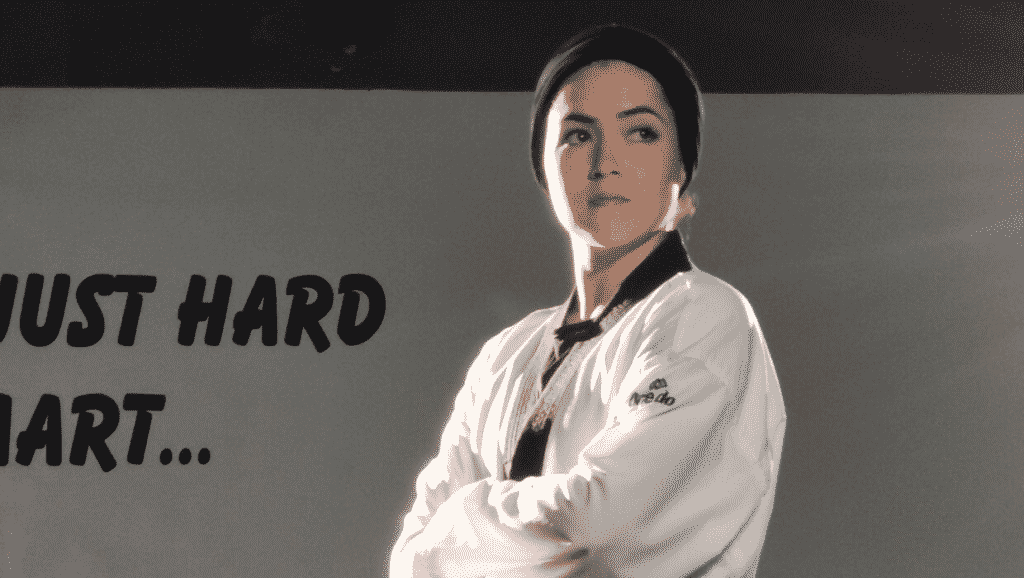 Abrar Bukhari details the challenges that she had faced, the visionary support of her Kingdom and close association with Bahrain to attain her victory.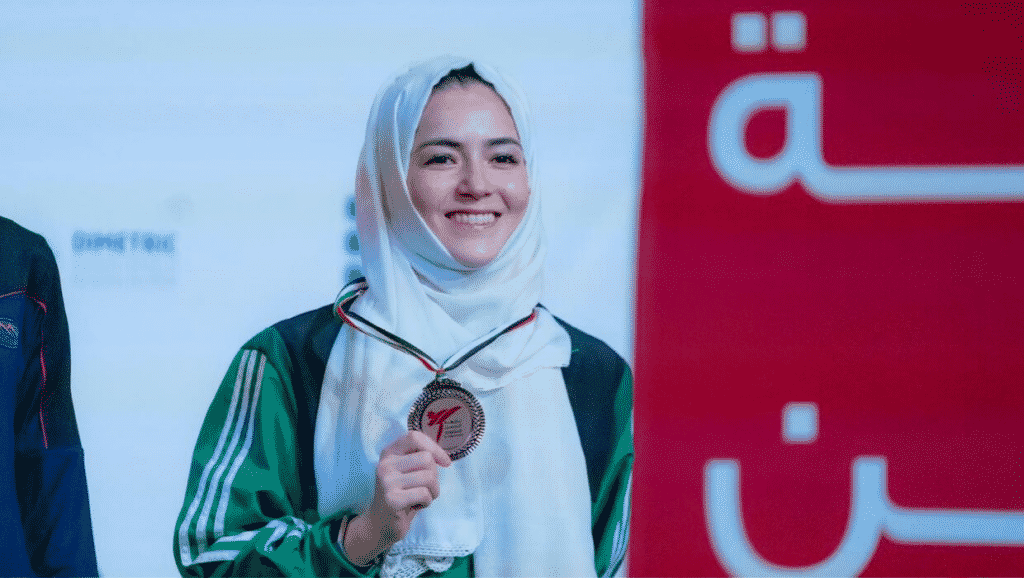 Congratulations on winning the bronze medal at the Alhassan Open championships in Aman. To whom you dedicate the victory?
I would dedicate all my victories to my parents-my ultimate supporters, and to my coaches & mentors Master Faisal Al Aseeri, Sabumnim Hameed, Sabumnim Fadel. They were there for me every step of the way, passionate to see me grow and offered the help and imparting the skills that required to be the best athlete I can be.
How and when did you develop an interest in the Korean martial arts?
I am passionate about it ever since the day I knew about it. I was at the age of 13 and only knew about WWE wrestling and karate. I always loved combat and competitiveness. So once I practiced Taekwondo, I fell in love and became my passion and my ambition in life.
Where did you receive the required training?
I got my basic training at Dhahran Taekwondo Group in Dhahran -Saudi, under Master Faisal Alaseeri. He was the reason that I loved the sport. I received my black belts from there.
I transferred my training to Bahrain and studied at the University during that time. I joined Al Muhtarif Taekwondo School, led by Sabumnim Hameed and coached by Sabumnim Fadel. They are the reason I really got into the combat mood and learned competition sparring. I received most of my competing skills from there and they sparked the interest in competing.
Currently, I'm based in Riyadh, since January 2019 and unfortunately there isn't a specific school/club I can train in at present. There are no TKD facilities for women where I can prepare for competition and be game ready, and as a female, it's hard to be in an all men's club as well. I do self-training or go on training camps in Jordan or Bahrain whenever I get the chance. I recently started personal training with a very well recognized taekwondo instructor, but I still struggle to find a partner to spar with and test my skills.
What were the challenges that you have faced during your journey into victory?
I have endured so many endless struggles and challenges that made me unique, stronger, and the person I am today. I am still thriving and persisting to overcome those obstacles and hopefully giving hope to others to never give up on their dreams.
My major challenges are lack of a proper training place, and no facility to officially host me as a female athlete. The good facilities are all male dominant, and with the current regulations, women are not allowed to enter or train with the males.
I also face minimum sparring exposure as there are very few women who compete professionally in Saudi and they are not in Riyadh. Therefore, my experience is usually from going into competitions and test myself. I sometimes get a chance to fight with some of the Saudi male athletes or I go on for training camps or back to my school in Bahrain whenever I can. These hinder my growth as an athlete and I take more time to reach my goal with the minimal resources.
Financially supporting my trainings is another struggle. I need to find and hire experienced coaches for Taekwondo training, to build strength and conditioning to accelerate my athletic skills. Apart from their fees, I also have to bear the travel expenses for completions, training camp, and physical therapy that every athlete needs.
I still suffer from a partial tear in one of my ankle ligaments which is a chronic injury.
You ventured into a sports that not many Saudi women had ventured before. Were you doubtful about your decision?
Not even a bit! In the contrary, I found it as an opportunity to lead a change something I'm so passionate about and fulfil my ambition in life to make Taekwondo as Saudi national sport. It was hard to take the decision, though, as I had to quit my luxurious well paid job to peruse an ambiguous ambition. But, I knew what I was getting myself into, and I haven't regretted my decision one bit.
Who are your greatest supporters?
As mentioned, the first supporters were my parents. They believed in me and pushed me to peruse my ambition while quitting my job. My mentors and coaches supported me with their advices, trainings, the plannings etc.
However, one very important supporter that made all this possible very recently and made my life much easier to attain my goals is the vision 2030 by HRH Salman bin Abdulaziz Al Saud, King of Saudi Arabia and HRH Mohammad bin Salman bin Abdulaziz Al Saud, the Crown Prince of Saudi Arabia. They believe in Saudi female community and wanted them to excel. So I am grateful being part of their historic Era.
You had mentioned in a statement that even though you had participated in the competition last year, you lacked the support from official bodies that you had this year which played a major role in your victory. What do you believe has changed the decision of official bodies?
As mentioned, the enforcement of 2030 vision in Saudi changed many lives. Our beloved King and Crown Prince want to see Saudi to be in a better place and one of the leading countries in the world. Allowing women to peruse their basic rights, enable them to peruse their ambitions, enriching the sports community and forcing these official bodies to comply with that vision.
What do you strive to achieve next?
I aim to participate and earn a medal at the Asian championships next year. If I get an opportunity to participate in the Olympics, it would be a dream come true. I also would want to open 100 female taekwondo facility in Saudi and popularise the sport to create future champions who will succeed much more than I ever did.
What do you enjoy other than Taekwondo?
I enjoy hiking & nature exploration, Yoga, traveling, cats, experiencing mind blowing food, and reading.
You are an inspiration for generations of Saudi women sports personalities to come? What's your message to them?
Never give up on your ambitions. Struggles is part of the journey. It's a lesson and will make you grow. Just thrive through it and you will achieve the unachievable. As they say, when life throws you lemons, you make lemonade! (Smiles)