The Arabian Gulf University (AGU) is all set to launch the fourth season of the 'Teddy Bear Hospital' initiative, which aims to raise medical awareness among children and to reduce childhood anxiety from hospitals, medicines and surgeries, by engaging them in a hospital for dolls, in an imitation of real hospitals and medical departments.
On the occasion, Public Relations Director at AGU Mr. Abdullah Qatami announced the launch of a video contest within the initiative in its fourth edition, explaining that the awareness activity will grant children the opportunity to share their innovative experiments in combatting the novel Coronavirus (Covid-19) pandemic and to showcase an innovative lifestyle to defy its repercussions.
Clarifying further on the conditions of the contest, Mr. Qatami said the subject of the video should be educative and aims to raises awareness on the pandemic, adding that participants must be below the age of 12, while the duration of the submitted video must not exceed one minute and must be either in English or Arabic languages.
Mr. Qatami also said that the conditions for participating in the contest include that the video has not been previously published on social media, while also underlining that the video rights are to be owned and reserved by AGU's 'Teddy Bear Hospital' initiative.
"Contestants can participate with one video only. The video shall be filmed through a mobile phone or camera, provided that the video quality is 720 or HD 1080. After the deadline ends, the best six entries will be selected by the organising committee and it will be posted on the 'Teddy Bear Hospital' Instagram account; @tbh.agu.bh, for voting," Mr. Qatami stated.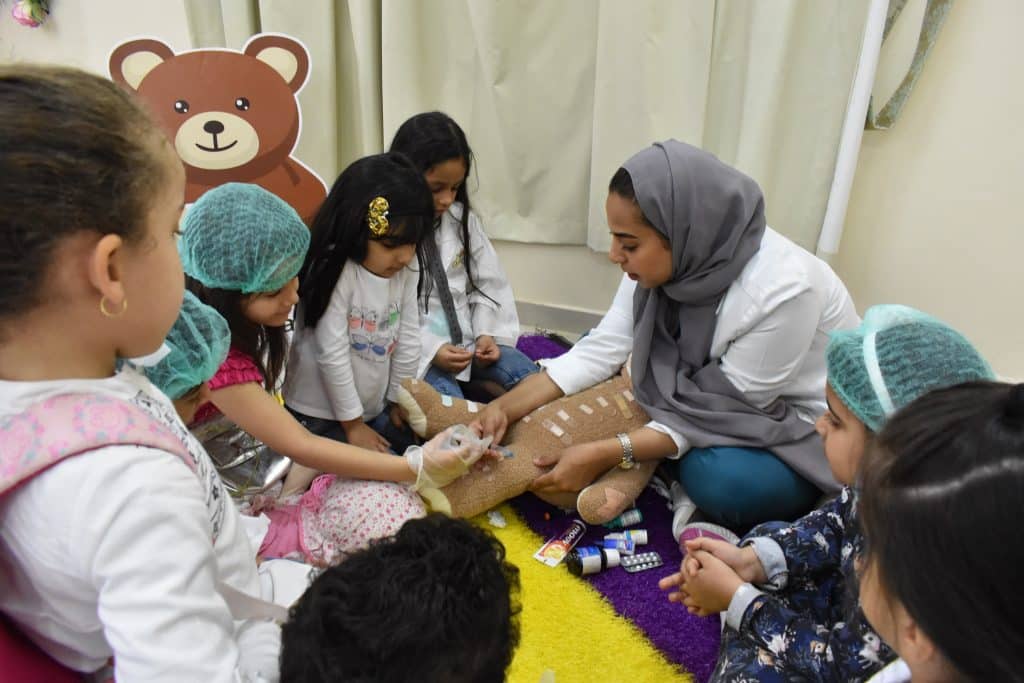 He added: "The voting process will be for three consecutive days from the date of posting the videos on the account. A prize will be allocated for the video with the most likes, depending on the votes of the audience. Another prize will be awarded by the committee to the participant who submits the best educational awareness video. Those wishing to participate must send the child's full name and contact number when submitting the video by sending it through email on [email protected]. The last date for submitting the videos will be on Thursday, November 5, 2020."