The British Council, in cooperation with the Science and Innovation Network (SIN) in the UK, recently hosted a seminar titled "waste-to-energy (WtE) conversion" discussing the current scene in Bahrain and the necessary operations and policies to convert waste using the available energy technologies in the future.
The Arabian Gulf University (AGU) was represented in the seminar by Assistant Professor of the Environment Management Programme in the College of Graduate Studies Dr. Sumaya Yusuf, who participated as a key speaker and session moderator.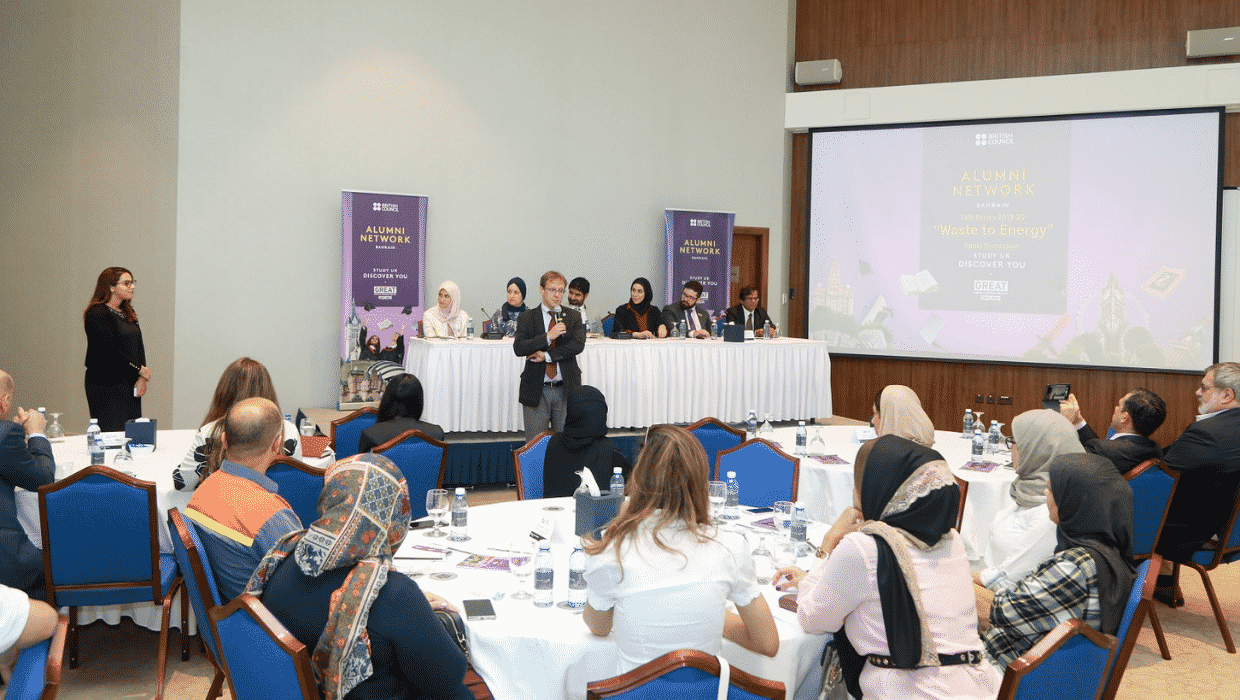 The seminar also witnessed the participation of five speakers, in addition to a number of officials and related parties to the field of energy and waste management in the Kingdom of Bahrain. It included a demonstration on the WtE conversion and its different technologies and implementation challenges. On her part, Dr. Yusuf presented a scientific paper titled "WtE technologies in the Kingdom of Bahrain; opportunities and challenges".
It is noteworthy that WtE includes waste conversion to different forms of energy that includes electricity, heat, fuel and other forms. The production of heat from waste is also considered as a key method utilised to treat waste in many advanced countries; a technology that is reliable and currently dominates the WtE industry.
Speaking to the attendees, Dr. Yusuf stressed that waste management in Bahrain has become a critical issue, explaining that the only landfill in Bahrain has recently reached its maximum capacity.
Clarifying further, she stated: "With population growth and increasing human activities, the rate of waste generation is increasing annually, coming from several sources, mainly household, medical, agricultural and industrial waste."
Dr. Yusuf added: "The country's space, coupled with the increasing urbanisation, makes safe waste disposal sites critical, considering its serious impacts on air, soil and groundwater quality in the surrounding areas. The government is trying to improve the waste management scene in the Kingdom by launching initiatives and awareness campaigns on waste recycling and WtE techniques."