The fast advances of Artificial Intelligence, Robotics, and other technologies have a huge impact on economies around the world. Modern businesses realize the significance of AI for their future growth and prosperity, investing heavily in digital technologies. This is why countries in the Middle East, majorly including the UAE, Saudi Arabia, Bahrain, Egypt and Oman, among others, are taking substantial steps towards embracing such technologies by augmenting their investment across diverse sectors and bringing effective policies and commitment.
As the world has already reached Industry 4.0, governments and corporations across the Middle East are turning significantly towards AI and advanced technologies. According to PwC estimations, the Middle East is expected to add 2 percent of the total global benefits of AI in 2030, equivalent to US$320 billion. Saudi Arabia is a leading country in the region and expected to contribute 12.4 percent to the GDP with US$135.2 billion during the same period.
Researchers  expect Saudi Arabia to gain the region's biggest economic impact  from AI by 2030. With its "Vision 2030" strategy, the country has targeted that date to build a thriving digital economy that replaces previous income sources such as oil.
AI is central to the vision, as Saudi Arabia has illustrated with its ground-breaking AI initiatives. It already has the world's first robot citizen, Sophia. It is also building "NEOM", an automated "new future" city that will have more robots than people.
AI in indsutries: There are some major sectors where AI has taken off, not just in the Middle East but around the world, such as transportation, home security, infrastructure, and data optimization for workplaces.
AI for transportation: While Tesla and Uber are attempting to bring self-driving cars to the masses, other uses for AI in transportation are coming to the fore in the Middle East.
AI for home security: In the home security sector, AI has led to the creation of several new businesses and products. People can now purchase items such as home monitors via aerial drones, smart locks for doors, IoT-linked home security systems, smart doorbells and much more. And with nearly 110 million smart home devices shipped globally last ywar, the market is hungry for this type of technology.
AI for the workplace: Organizations that house huge amounts of data are using AI to sort through their information to derive useful insights – much faster than is possible from human data crunchers. Furthermore, as a branch of AI, machine learning is integral to numerous new workplace technologies. For example, Canon's IRISXtract uses machine learning to automatically recognize documents and 'pull' the most important data for processing and validation.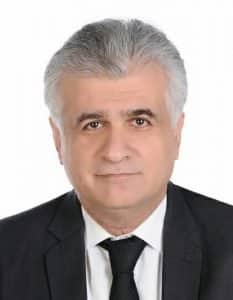 by Dr Jassim Haji