Al Baraka Islamic Bank (AIB), one of the leading Bahraini financial institutions in the field of Islamic banking, announced its partnership with Jumio, the leading provider of end-to-end AI-powered identity verification and eKYC solutions, to launch the Bank's first digital banking platform. This step comes as part of Al Baraka's digitization journey to deliver a seamless banking experience to its customers.
Al Baraka Islamic Bank aims through this cooperation to create a reliable banking experience through its digital platform, which enables new retail customers to create accounts through their mobiles without the need to visit a branch.
The digital platform will deploy Jumio's award-winning biometric-based identity verification technology, which simply requires customers to upload copies of their ID card and a 'selfie' using their smartphone to register their accounts. The technology uses certified liveness detection functionality to ensure that the user is physically present and prevent unauthorized usage.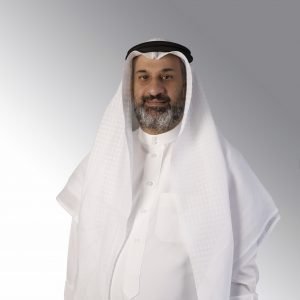 Commenting on the partnership, Chief Executive Officer of Al Baraka Islamic Bank, Mr. Hamad Abdulla Al Oqab, said: "At Al Baraka Islamic Bank, we are committed to providing the best banking services and products to our valued customers, while ensuring the utmost security and safety while banking with us at all times. With this in mind, we are very pleased to announce our partnership with Jumio, a specialized provider of AI-powered identity verification and eKYC solutions, to launch our first digital platform aimed to simplify and provide banking transactions for individuals in the comfort of their homes."
"Nowadays financial institutions don't want to rely on physical KYC verification with face-to-face interactions and physical documents being the basis for client on-boarding," said Dean Hickman-Smith, Chief Revenue Officer at Jumio. "We're delighted to be partnering with Al Baraka Islamic Bank to Streamline their eKYC and help demonstrate how online identity verification offers a safe, reliable, and more convenient way to open new accounts remotely."
Al Baraka Islamic Bank continues its ongoing efforts to invest and deploy the latest solutions and technologies to establish digitized banking operations complemented by a fully digital KYC capability to facilitate banking services and enable convenient access from anywhere.
With its establishment in 1984 in the Kingdom of Bahrain, Al Baraka Islamic Bank B.S.C. – Bahrain has a longstanding record of delivering excellence, innovation and superior results. The Bank ranks among the leading providers of Islamic banking products and services to its international clientele and focuses primarily on developing innovative and distinguished Investment solutions in compliance with Islamic Sharia principles, supported by its sound financial solutions. For any further information, kindly visit our website at www.albaraka.bh.