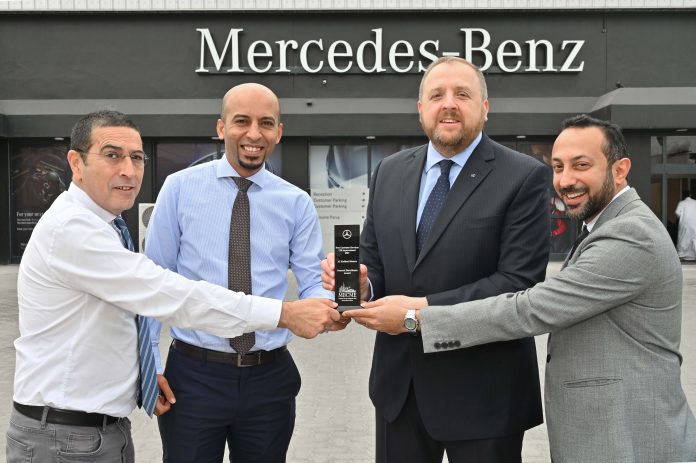 Al Haddad Motors wins the award for Best Customer Services CSI improvement 2019 at the annual MBCME Customer Services Conference held in Dubai.
The awards were presented by the Director of Customer Services at MBCME, Thilo Grossman to the Aftersales Manager of Al Haddad Motors, Ian Beattie, the Parts Manager, Mr. Jorge Roldao, and the Marketing Manager, Mr. Imran Ali.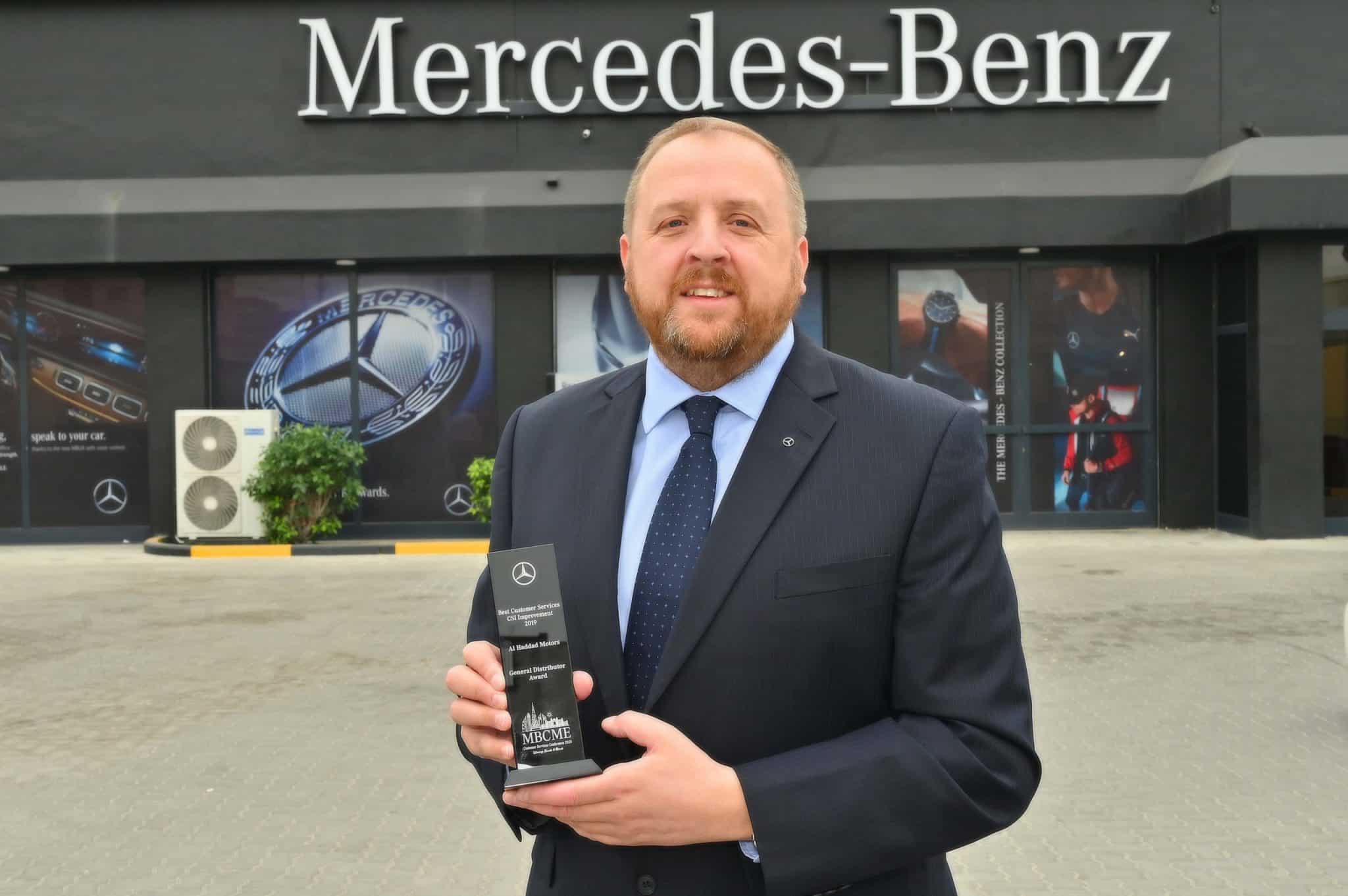 The conference attendance was by representatives from all the Mercedes-Benz General Distributors from the region. It consists of all GCC and Levant markets, as well as representatives from Daimler AG and MBCME.
Al Haddad Motors have recently taken extensive measures to improve the customer's experience. The Mercedes-Benz Customer Service Center located in Salmabad has a recent revamp to reflect the MAR 2020 vision. Enhancing the customer's experience. Welcoming customers with state-of-the-art technologies and layout enhancements.
Moreover, there is an improvement to the feedback process for a better understanding of the customers' needs and expectation. Ensuring that they meet the high standards customer's expect from Mercedes-Benz.
Al Haddad Motors have recently implemented a new 5-star rater CSI Customer Services questionnaire. The 5-star rater system is an international rating method that Al Haddad Motors has applied. This is in order to simplify the rating process for their customers.
Al Haddad Motors also provide their customers with a complimentary Mercedes-Benz loyalty rewards program. Acquire benefits that are customizable for every customer's specific requirements.