The newly renovated state-of-the-art Mercedes-Benz service center was recently unveiled by the German Ambassador, His Excellency Kai Boechmannt, as well as the Al Haddad Motors Chairman, Mr. Rasool Al Haddad, Vice Chairman, Mr. Abdulla Al Haddad, Director and Head of HR, Ms. Deema Al Haddad, General Manager, Mr. Warren Hudson, and Certified Aftersales, Mr. Ian Beattie.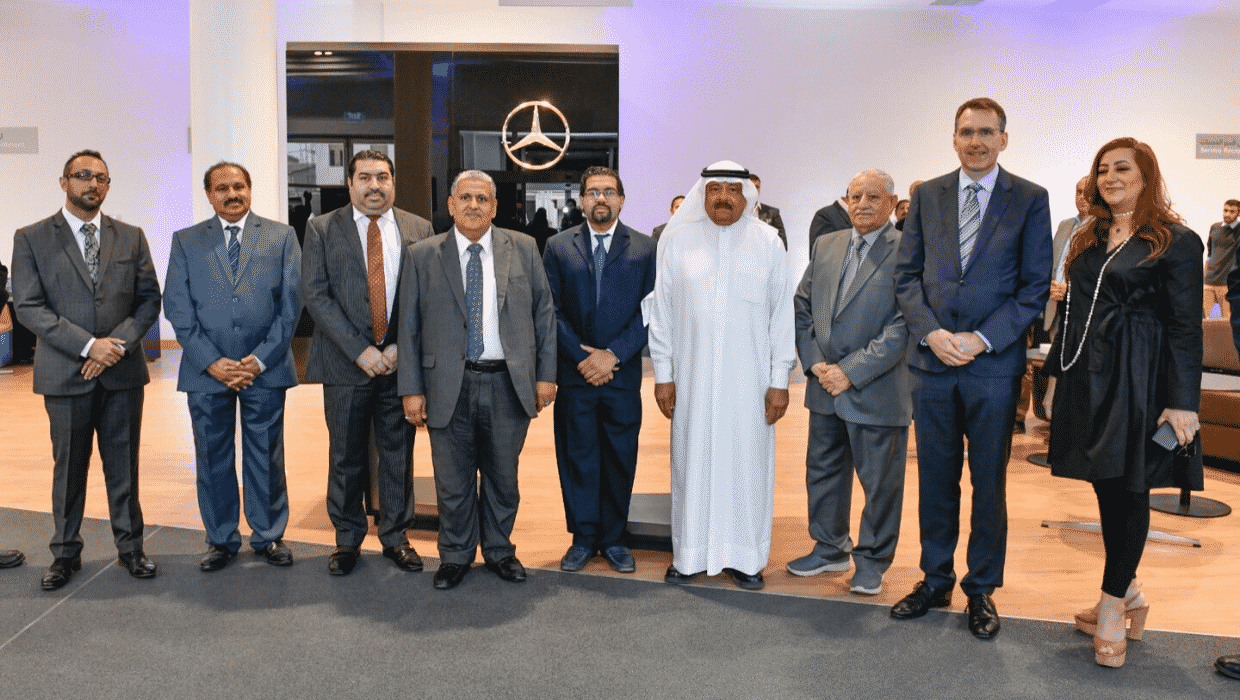 The service center, located in Salmabad, was refurbished in line with the Mercedes-Benz MAR 2020 concept. Al Haddad Motors is working towards the implementation of the Merces-Benz MAR 2020 concept, starting with the outlet in Salmabad and continuing with the Mercedes-Benz showroom.
MAR 2020 is a new concept that helps in enhancing the customers' experience by eliminating the traditional purchasing experience and implementing a digitalized and personalized experience.
For more information, please contact the Mercedes-Benz center on 17785999.