Al Hilal Hospital and Medical Centers, a part of the renowned healthcare provider in the Middle East, Badr Al-Sama spread over Oman, Qatar, Kuwait, UAE and KSA with a chain of hospitals and polyclinics, has launched their new facility in the Kingdom of Bahrain. The new Al Hilal Multispecialty Medical Center in Salmabad was inaugurated by H. E Dr. Faeqa Bint Saeed Al Saleh, the honorable Minister of Health, Kingdom of Bahrain
The new center, well-equipped with advanced healthcare technology will initially operate the departments of Internal Medicine, ENT, Ophthalmology, Obstetrics & Gynecology, Pediatrics, Orthopedics, Radiology, General Practice and Dentistry. The infrastructure has a perfect and spacious ambience to accommodate a large number of care-seekers, and cater to their healthcare needs conveniently. The medical equipment featuring various departments of the hospital meets excellent standards, and ensures high-quality healthcare delivery. The center is equipped with Bi-Directional Interface Laboratory, X-ray, CT and Ultrasound Scan test facilities and a full-fledged pharmacy.
"We take pride in the launch of our 4th center, by which we have now turned out as one of the largest clinical workforces in the private healthcare sector of the Kingdom. At Al Hilal, we have employees from more than 15 countries working cohesively. A highly experienced team of healthcare talent sourced from Bahrain and other nations, adds substantially to the care-giving standards of Al Hilal", said P A Mohammed, Director in his address.
"The center is ready to extend the finest patient care to the vast majority of nationals and expatriates settled in and around Salmabad, and other regions of Bahrain as well. Sticking firmly to the noble standards of healthcare on which the Group has built its tradition of trusted care over the years, Al-Hilal Multispecialty Medical Center hopes to fulfill the needs of the people who belong to various social strata. We are committed to the society, and so, we organize health screening camps and informative health talks to the public by partnering with a wide spectrum of self-help groups. I would like to emphasize here that, the same level commitment will remain unwavering", commented V T Vinodan, Director.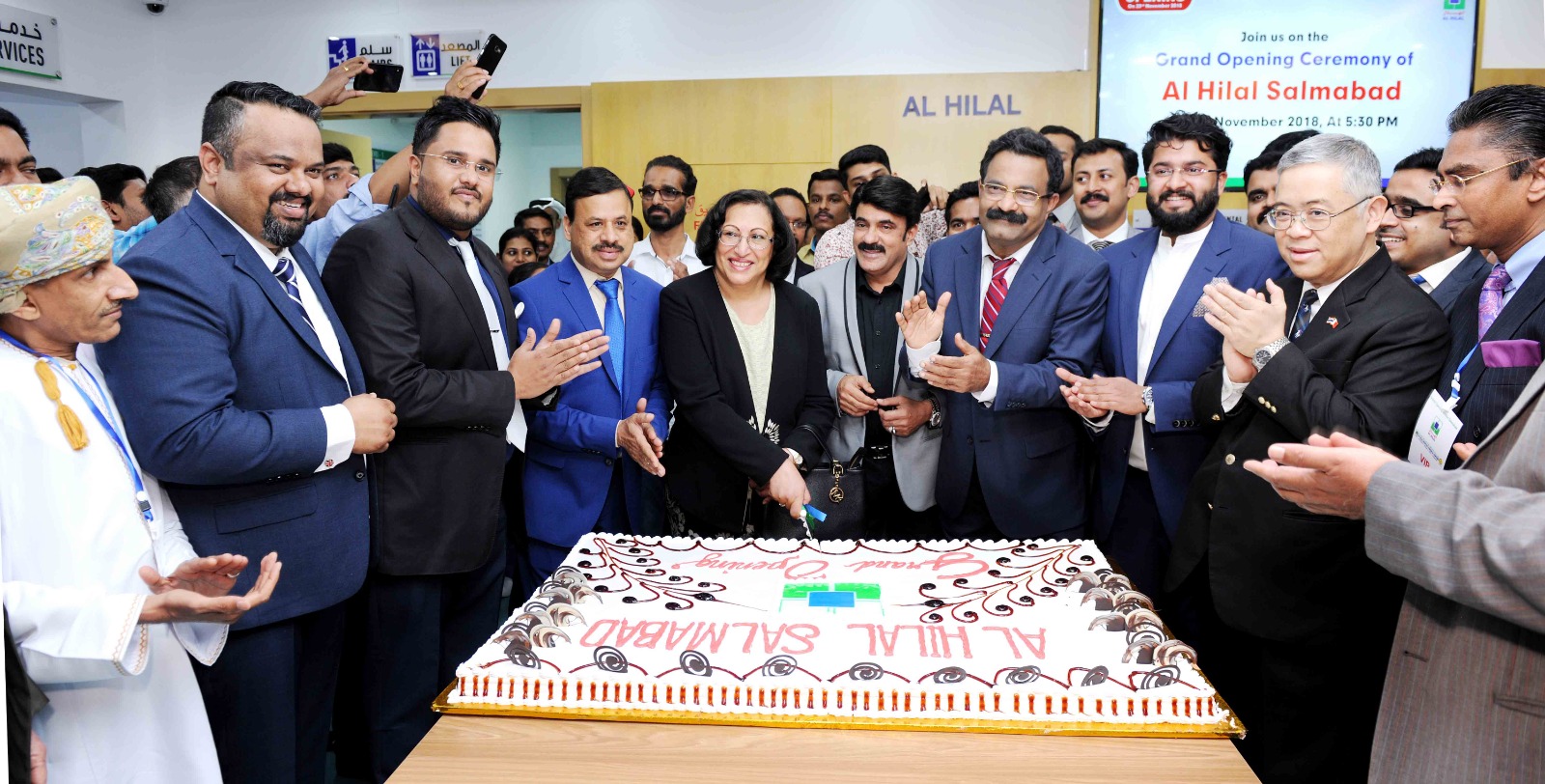 "Our vision is to ensure affordable and quality healthcare to all sections of the society. We are committed to improve our span of services by adding new centers in the Kingdom. Al Hilal eyes sternly on a fast-track expansion drive in the country. We will be establishing four more medical centers in the different regions of the country like Saar, Hamad Town, Askar and Al-Hidd in the near future", stated Abdul Latheef, Director.
Al Hilal has become a prominent brand name in the healthcare scenario of the Middle East in a short span of time on account of its keen and consistent adherence to premium quality standards. More than a million patients have been served since its inception in 2005.
"We are accredited by JCI (Joint Commission International), a certification of Global Standard for healthcare facilities. The Hospital functioning in Muharraq, and the Multispecialty Medical Centers in Manama and Riffa have become highly preferred healthcare destinations of the natives and the expats in the Kingdom for more than a decade. We are committed to conserve this trustworthy association with the people forever. With our new center, we aim at ensuring a complete solution for all healthcare needs of the people living in the vast and thickly populated areas of Salmabad, A'ali, Buri, Isa Town and others", said Dr. Sharath Chandran, Chief Executive Officer.