Aluminium Bahrain B.S.C. (Alba), a leader in continuous improvement and operational efficiency, awarded its employees who have successfully completed Six Sigma Belt training with their certificates in a ceremony held on 30 December 2018 at the Oasis Hall in Alba.
During the ceremony, Alba's Chief Executive Officer, Tim Murray, awarded a total of 79 employees from different departments, where 32 employees received their Yellow Belt and 47 employees received their Green Belt certificates. The ceremony also featured a walkthrough by Alba's Executives on a number of process optimization projects that were executed by the candidates towards completing their belt requirements in the past year.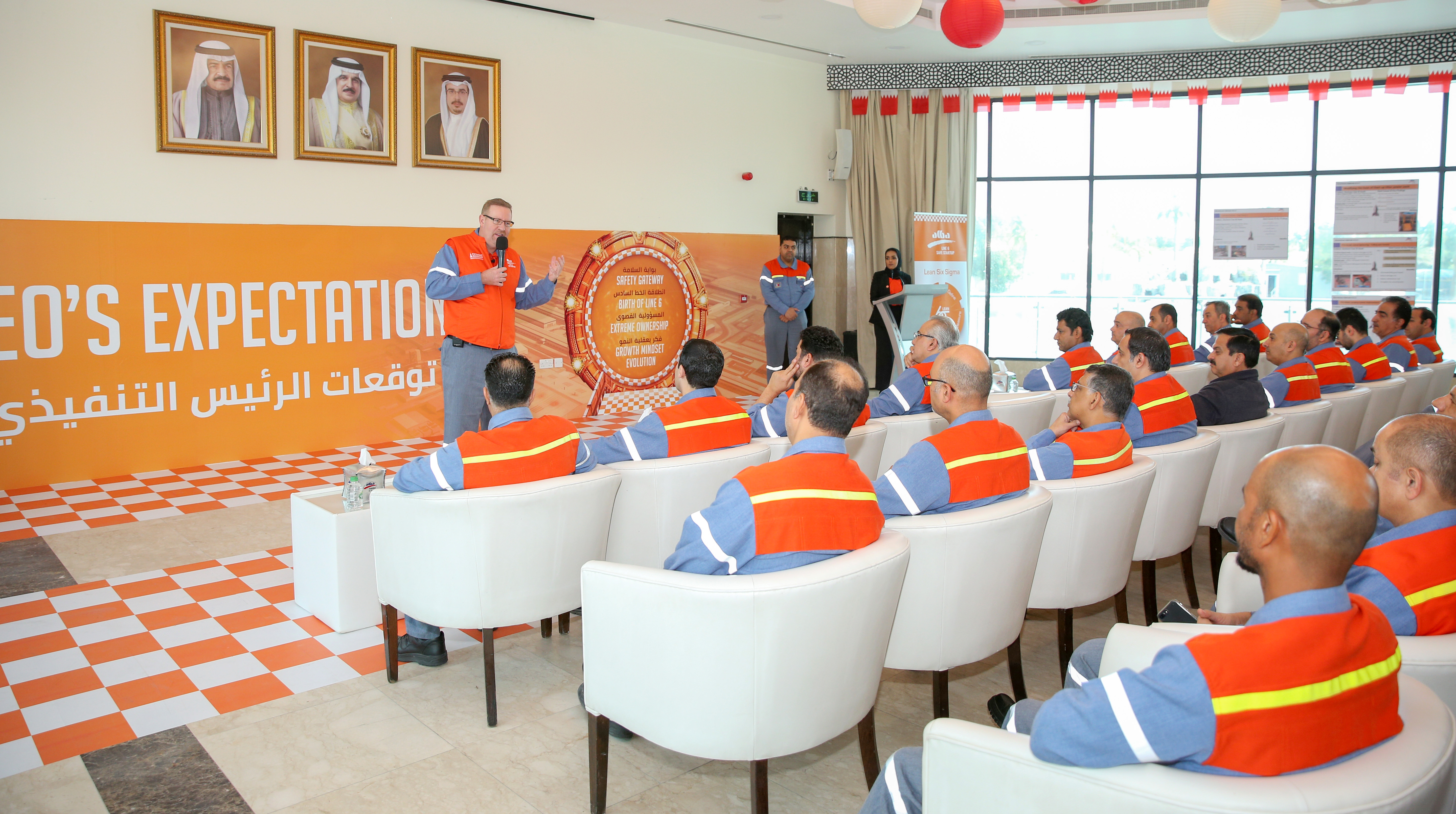 Speaking on this occasion, Alba's CEO Tim Murray said:
"Continual improvement is an unending journey and by continuously improving each day, we will be able to transform Alba to the better.
We are proud to be one of the first companies in Bahrain for adopting the principles of Six Sigma; this initiative is paying-off especially as the market is facing many headwinds."
Six Sigma Training is an initiative led by the Operational Excellence Department to develop a long-term growth strategy, enable skilled workforce and support Alba's cost reduction program (Project Titan). Until now, 25 per cent of Alba's employees were trained on lean six sigma, among which 17 completed their Black Belt training.