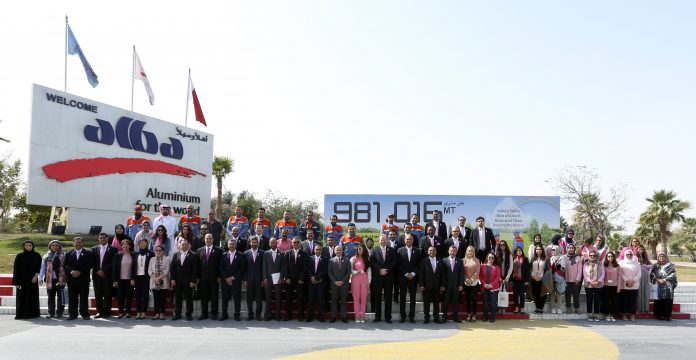 Aluminium Bahrain B.S.C. (Alba) Chief Executive Officer Tim Murray held the final session of the much-awaited annual 'Town Hall Meetings' today, 25 January 2018 at the Alba Oasis Hall with a special tribute to the Company's female employees.
Speaking at the last session of Town Hall Meeting, CEO Tim Murray said:
"Town Hall Meeting is not only the most efficient form of direct communication but also the ideal platform to bolster synergy across the Company to realise its annual objectives.
I thank our employees, especially our female workforce, for their dedication that has helped us achieve success in 2017.
I look forward to a successful year by exceeding our 2018 expectations: Safety Selfie; Rise of Line 6; Return of Titan; and Road to Resilience."
The Town Hall Meetings commenced on 14 January 2018 and covered more than 90% of Alba's employees and witnessed the participation of dignitaries from various private and public organisations and institutes in Bahrain.
Alba's Chief Executive Officer, Tim Murray delivered nine sessions during which, he presented an update on the Company's performance and achievements in 2017 along with the expectations for 2018.