Aluminium Bahrain B.S.C. (Alba), a leader in people's development, pooled its knowledge on continuous development and technical know-how with a group of students from Susquehanna University – USA, during their visit to the Kingdom of Bahrain from 24 to 26 January 2019.
The delegation comprised 20 students along with three faculty members: Prof. Jerry Habegger, Prof. Michael Ozlanski, and Prof. Matthew Rousu.
As part of their tour to the Alba smelter, students attended the last session of the CEO's Town Hall Meetings as well as two tailored sessions 'Words of Wisdom (WoWs)' by Alba's CEO Tim Murray and 'Bahrain's Aluminium Industry" by Alba Chief Marketing Officer Khalid A. Latif.
Commenting on the visit, Alba's Chief Executive Officer, Tim Murray, said:
"We are true believers in sharing our knowledge and spreading the passion for continuous learning and development especially amongst young students who will be, one day, future leaders.
Such visits provide a great opportunity to showcase Bahrain and its culture, Alba's major milestones as well as highlight Alba's transformation into the world's largest aluminium smelter with Line 6.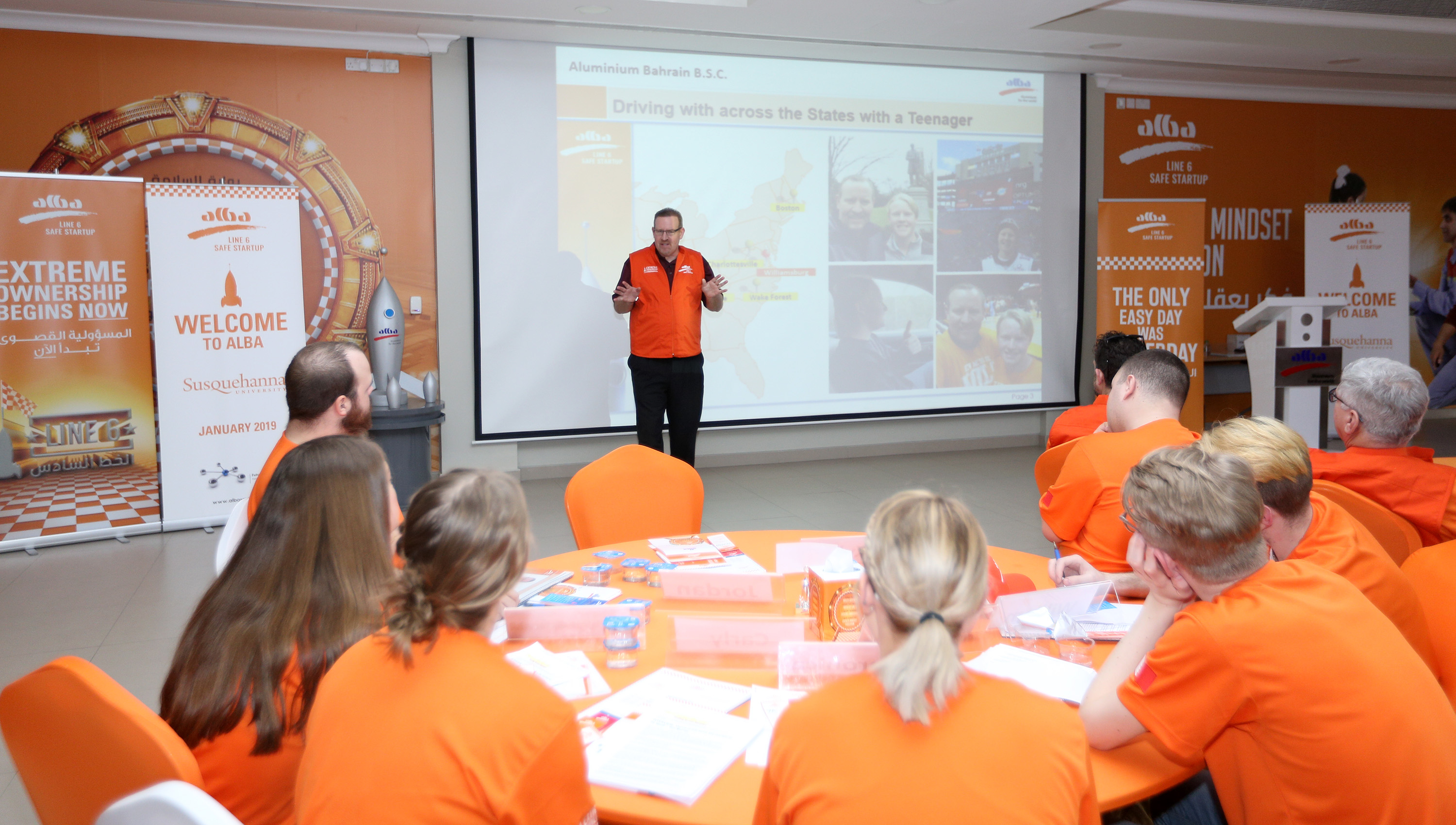 During their visit, the students were also given detailed tours to the major downstream companies in Bahrain, through which they were able to gain more insights on Alba's contribution to the local downstream cluster.