Aluminium Bahrain B.S.C. (Alba) continues to win accolades for its strong Safety performance, receiving two prestigious Safety Awards — Gold Medal Award and the Guardian Angel Award for 2018 — from the Royal Society for the Prevention of Accidents (RoSPA).
Alba received the highest recognition of the Gold Medal Award for being the winner of the RoSPA's Gold Awards for five consecutive years. Also, Alba's Casthouse Director, Abdulrasool Ahmed was honoured with the Guardian Angel Award 2018 in recognition of his passion and diligence towards strengthening Alba's Safety culture.
Commenting on this occasion, Alba's Chief Executive Officer, Tim Murray said:
"We are honoured to win these prestigious Awards from RoSPA that validate Alba's outstanding track record in Safety in the recent years.
I thank our employees for their hard work and commitment in elevating Alba's Safety culture in line with our overarching objective 'Safety First, Safety Always'.
We also remain focussed to have Safety as a State of Mind at all times and ensure that our employees and contractors will always uphold Safety as a top priority as we progress with our landmark Line 6 Expansion Project."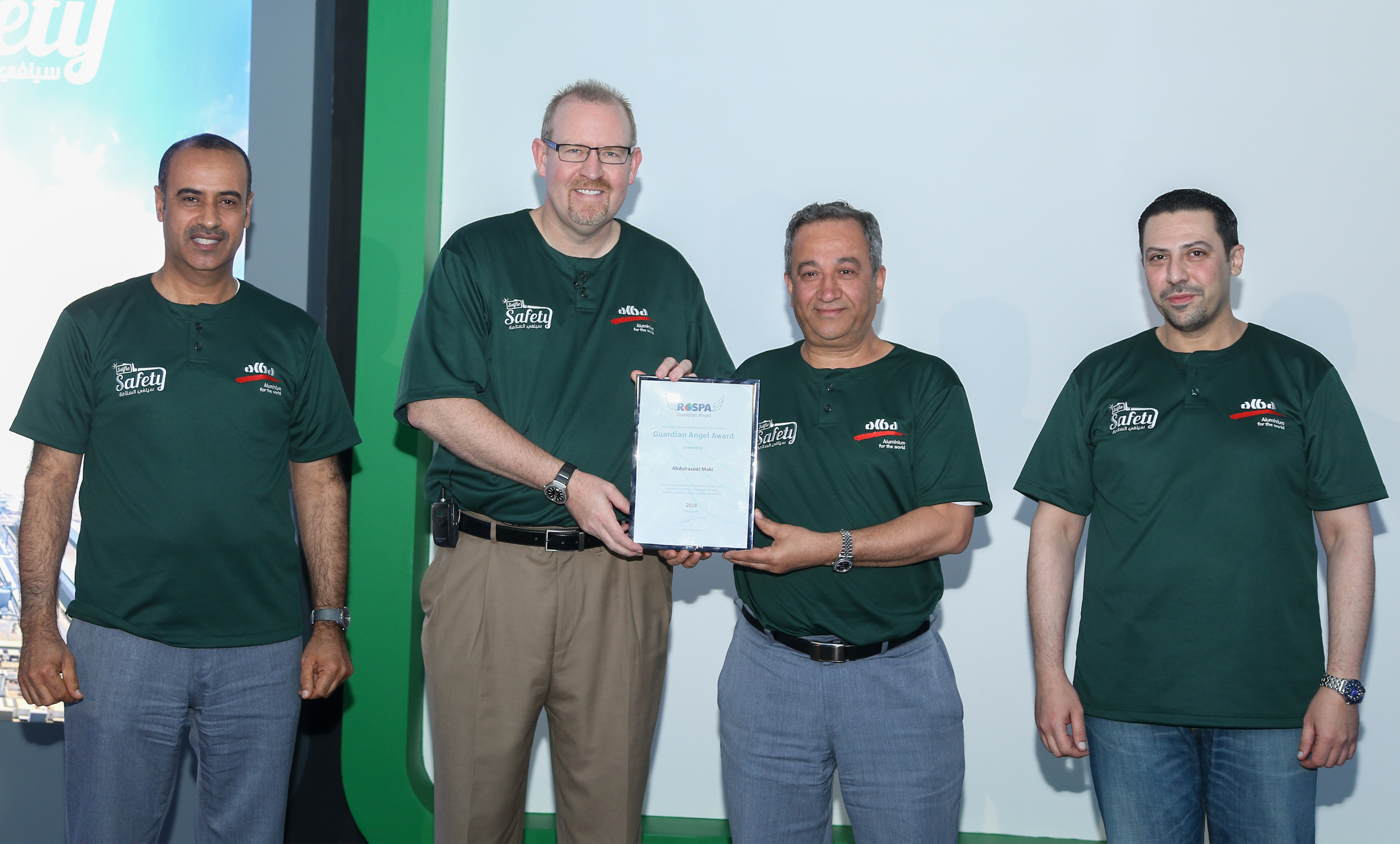 Alba has received many awards for its efforts towards maintaining a safe and healthy work environment — 2017 Occupational Excellence Achievement Award and the 2017 Significant Improvement Award by the National Safety Council (NSC) – USA; Green World Award 2016 for Environmental Best Practice; 2015 Occupational Excellence Achievement Award by National Safety Council – USA; 2015 International Safety Award by British Safety Council; and Gulf Aluminium Council's 2014 Health & Safety Award under the Smelters Category.