Three leading banks in Bahrain, Al Baraka Banking Group, Kuwait Finance House (KFH) and Bahrain Development Bank (BDB) are together launching the world's first global fintech consortium which allows Islamic banks to smoothly shift as financial technology (FinTech) gradually takes over.
Through ALGO Bahrain, Islamic banks are able to research, innovate and operationalize fintech solutions in a cost-effective and time-efficient manner. They will be completely independent in their strategic, operational and financial decisions.
President and Chief Executive of Al Baraka Banking Group, Adnan Ahmed Yousif said: "ALGO Bahrain is a strategic initiative to position Islamic banks for the forthcoming paradigm shift in the banking industry as a consequence of recent financial technology innovations. Inaction is not an option."
ALGO Bahrain first initiative will be a convenient person-to-small business crowdfunding platform that will fuel the growth of the SME sector. The Central Bank of Bahrain has already issued regulations for the crowdfunding businesses in anticipation of the changes to the industry. The SME sector is the backbone of GCC economies with a central role in creating employment and contributing to the growth of GDP.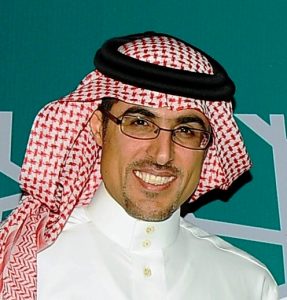 Abdulhakeem Alkhayyat, MD & CEO of KFH Bahrain expressed his excitement towards the new consortium. "We have set an ambitious agenda for ourselves.  ALGO Bahrain will aim to roll out 15 fintech platforms across the banking spectrum within five years. The combined strength of our market access, customer base, and financial resources will make this happen. ALGO Bahrain  is about innovation for social impact." He also mentioned that with innovative business models and new revenue and cost structures, the Islamic banking industry should be eyeing an asset base of US$ 9 trillion within five years, compared to the current US$ 2 trillion.
Sattam S. Algossaibi, Group CEO of BDB said, "Developments in financial technology are pushing the boundaries of what is possible, allowing the creation of sustainable models to provide financial access to previously underserved members of society. Bahrain is taking a lead in this paradigm shift with the establishment of the Bahrain Fintech bay, and we see ALGO Bahrain as a great collaborative initiative which seeks to leverage on Bahrain's status as an Islamic finance hub and its fintech ambitions to drive innovative solutions to extend financial services to the startup and SME ecosystem."
The 'ALGO' era is set to revive the growth of the global Islamic banking industry by promoting financial inclusion, creating new employment opportunities and channeling fresh investment to critical economic sectors across the GCC and emerging markets. The ALGO model will bring down the cost of innovation for member banks while accelerating their speed to market. This will have a direct impact on improving profitability and growth of the banks.