ALL FOOD FOR FOOD STUFF is a reputable Bahraini Company that was established by Mohamed Abdulaal. The company ensures importing, exporting and trading fresh fruits, vegetables, frozen goods, dairy products and many more. Bahrain This Week meets with Mohamed Abdulaal to know more about his unique journey.
Tell us about yourself and your background.
I am a Bahraini entrepreneur. I have studied medicine abroad. After returning, I took the decision to shift my career from becoming a Doctor to an entrepreneur & a businessman.
How was the origin of ALL FOOD FOR FOOD STUFF?
From a very young age I dreamt to be an entrepreneur that would transform my passion and ideas into reality. I always had passion for food. I am always a risk taker and took the first steps towards achieving my dream.  I decided to start my own establishment and seize the opportunities in the Bahraini Market.
It all started with inner motivation and a rental van in the central market where I had carried the fruits and vegetables and delivered them myself. Now we have a big number of staff and trucks.
When good products are hugely tampered or contaminated, how do you ensure the quality of ALL FOOD FOR FOOD STUFF?
Emphasizing on the quality of our products, the company is HACCP certified which is a Food safety Certificate that proves a company's hygiene standards. Believing in the importance of food safety, we focus highly on the logistics and storage ensuring to acquire the best logistic services. Huge efforts are directed towards applying a strategic business process from products selection, storage, cleaning, delivery scheduling to hygiene. We have trained staff to follow international market procedures to ensure professionalism.
How does ALL FOOD FOR FOOD STUFF support women power in a male dominated society?
All Food employed young talent and Bahraini women to take on key management positions, something previously unheard of in this field.  This idea came with the motive women, in order to prove themselves in society, work harder. This has been reflected at All Food Company, where the women staff have proved themselves and shown high level of capabilities.
What's the biggest challenge you have faced so far?
The biggest challenge was the competitive market and the well-established rivals, we have faced aggressive competition with 40 year old companies. But with hard work and determination we managed to extraordinarily acquire a sustainable market-share along with the distributorship of Unilever Food Solutions in Bahrain and deal with Multinational companies acquiring world class products of fruits and vegetables, dairy, dry items and more.
What are your future plans?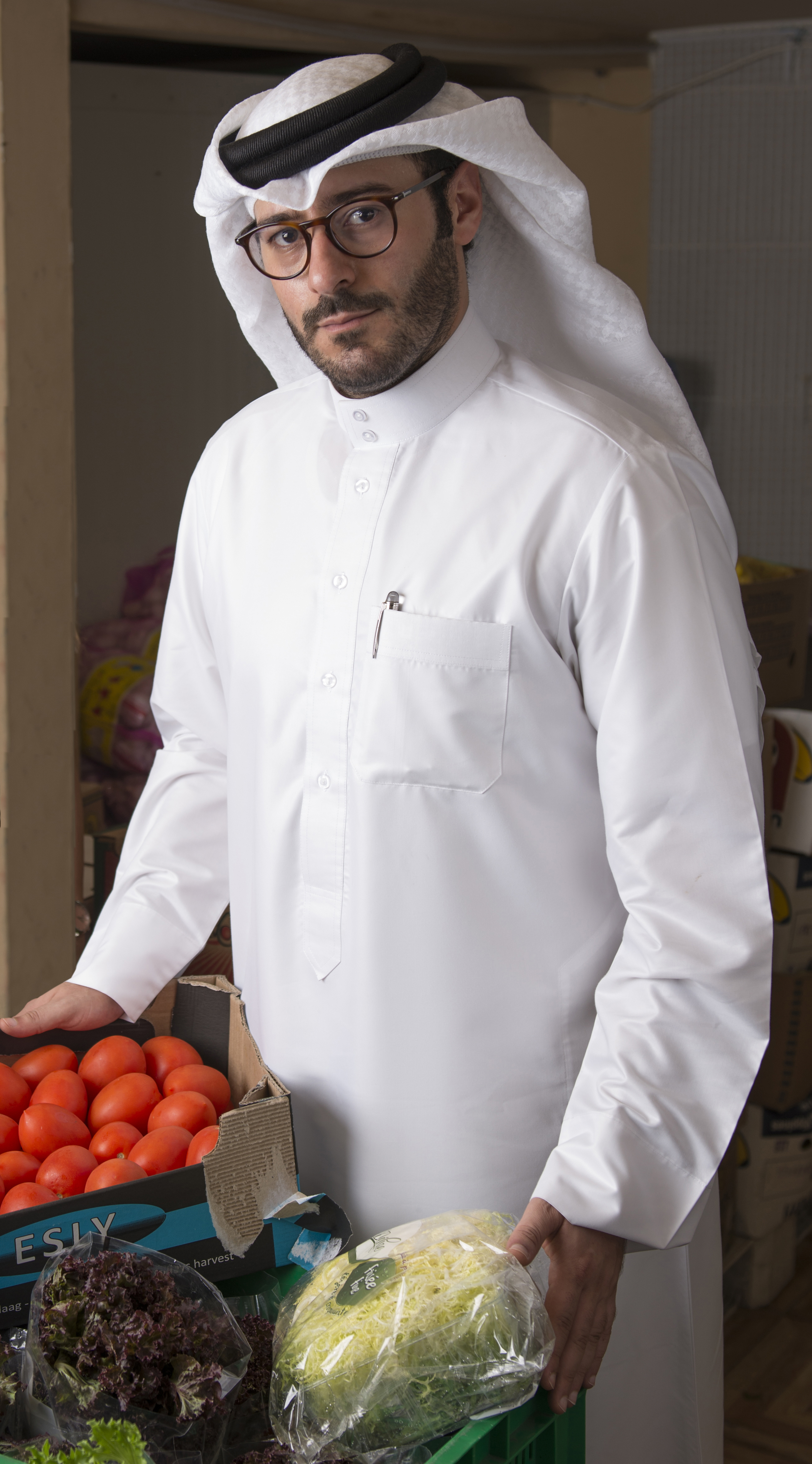 I see bright future for All Food Company in the market and my future plans that I am working towards include:
l Maintain efficient operations with the increased demand
l Increase the number of fleets
l Increase the number of staff
l Food Safety Audit (ISO 22000)
l Diversify the numbers of suppliers and acquire world class products
l Increase Profitability
l Increase International Trading
l GCC expansion
l The establishment of fresh cuts unit
l Expanding from the HORECA sector to retail with online based operations
How does the government support initiatives like ALL FOOD FOR FOOD STUFF?
Over the years the Bahraini government was putting huge efforts to improve the business environment for smaller companies to thrive, simplifying business set-up procedures, implementing effective and transparent regulations, building industrial infrastructure, ensuring the availability of industrial land at a competitive price, and increasing market access through trade agreements. Additionally, they have established entities with support programs like BDB and Tamkeen. Bahrain Development Bank provides financial and non-financial services in the form of its Entrepreneurship Orientation Programme and the Entrepreneurship Development Programme (EDP) which can support Bahraini companies to grow in the market.
Tell us about your family.
Family plays a huge role, it has a huge impact when it comes to work as it gives support and motivation to achieve more and succeed.  I am a husband and a father to three beautiful kids (Talal, Noora and Omar).
What is the proudest moment for ALL FOOD FOR FOOD STUFF
One of the proudest moments for the company was wining the Bahrain Award for entrepreneurship and the honor of receiving the award from his Royal Highness Prince Salman bin Hamad Al khalifa. Winning this award was an encouragement and a proof of the hard work and success the company has achieved.