As part of the Kingdom of Bahrain's upcoming National Day festivities, AlMabarrah AlKhalifia Foundation celebrated this occasion by organizing its annual National Day event held at Al Jasra House, which aimed to promote the sense of belonging and patriotism among the students.
The event was attended by HH Shaikha Zain bin Khalid Al-Khalifa, Chairperson of the Board of Trustees, as well as students and other members of the foundation. During the event, HH Shaikha Zain bint Khalid Al-Khalifa, AlMabarrah AlKhalifia Foundation Board of Trustees' Chairperson, expressed pride in the celebration of the Kingdom's National Day and stressed on the efforts made by the foundation to create a generation of promising Bahraini youth, well-equipped to contribute to building the future of the Kingdom and take an active role in the community.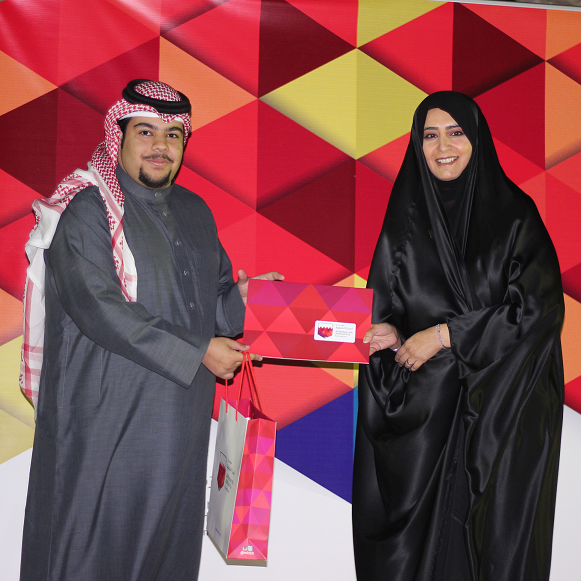 The event also included a variety of entertainment segments, cultural competitions, photo booth corner, and popular traditional Bahraini food was served, which sought to celebrate the rich culture of the Kingdom. The event also honored a number of outstanding students who have always contribute and taken an active role within the activities of AlMabarrah AlKhalifia Foundation.
HH Shaikha Zain bint Khalid Al-Khalifa extended her thanks to all the supporting partners, including Fakhro Restaurants Company -McDonald's, Petalo Cafe Boutique, Troufa Bread & Chocolate Cafe and Asghar Ali Perfumes for their active contribution towards the success of this celebration.