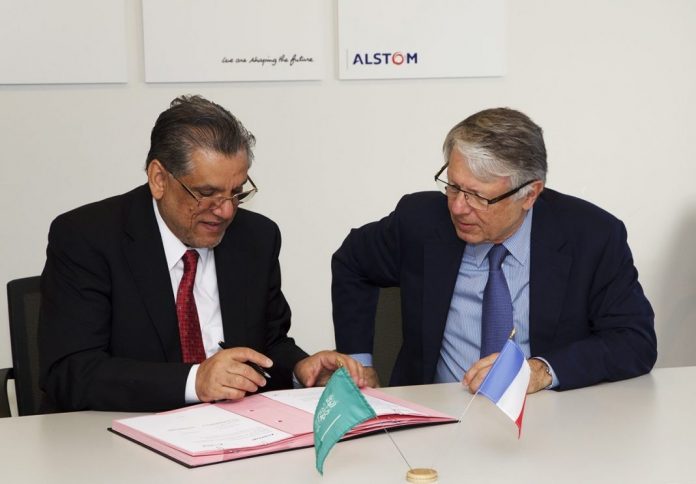 Alstom Grid and National Grid SA of the Kingdom of Saudi Arabia signed a Memorandum of Understanding (MOU), on 21st April, 2015, according to which the two companies will cooperate in developing and advancing electricity infrastructure in the Kingdom of Saudi Arabia on a long-term basis. The MOU was signed by Mr. Mohammad Al-Rafaa, Engineering Vice President of National Grid SA, and Mr. Michel Augonnet, Senior Vice President Commercial Solutions of Alstom Grid, during a ceremony organised at the Alstom Grid Headquarters in Paris.
Under the MOU, the two allies will come together and work in fields of standards and specifications, engineering and design, maintenance and operation, technical exchange forums and technology roadmap. This cooperation between Alstom and National Grid SA incorporated main equipments including HV switchgear, power transformers, substation automation solutions including protection and measurement IEDs, digital substation, smart grid and supergrid applications, network management as well as maintenance.
Apart from this, the MOU also includes numerous training courses taught by experts from the Alstom Technical Institute, providing National Grid SA engineers with the expert level of technical information required for their daily needs.