Beauty not only lies in the eyes of the beholder but often at the fingertips of a beautiful human being. Meet Samia Abdulrazzak Engineer, Bahrain's talented artist who creates magic with her painting, pottery and poetry!
Tell us briefly about yourself, where you were born and brought up, any special  childhood memories, etc.
I am Samia Abdulrazzak Engineer, very proud to be a Bahraini, born in Manama,Bahrain. My father was the first mechanical engineer in Bahrain when first cars landed on this soil. I was raised up at my grandfather's house (my mother's side ) which was my first school of art where creativity took place on daily basis ( traditional embroidery "Nagdah", knitting, dress making, modern embroidery on cushions, and oil colour paintings was practised in that house.
Give us a brief summary of your educational and professional background.
From primary up to secondary, I studied at a government school. After that, I acquired a high Diploma in Education, specialized in art education from Teacher Training College in Bahrain, and received a  certificate in pottery and textile printing from Bristol-UK, high Diploma in education and Masters degree in art education frorn Bristol-UK. PHD in art education and Painting from The Pennsylvania State University-USA. My profession in education started in Aisha um Almoamineen Intermediate school 1970-1973, Isa Town secondary school 1974-5. I have also had a tenure in service  at the Teacher training center 1975-1981 and at the University of Bahrain 1994-2015.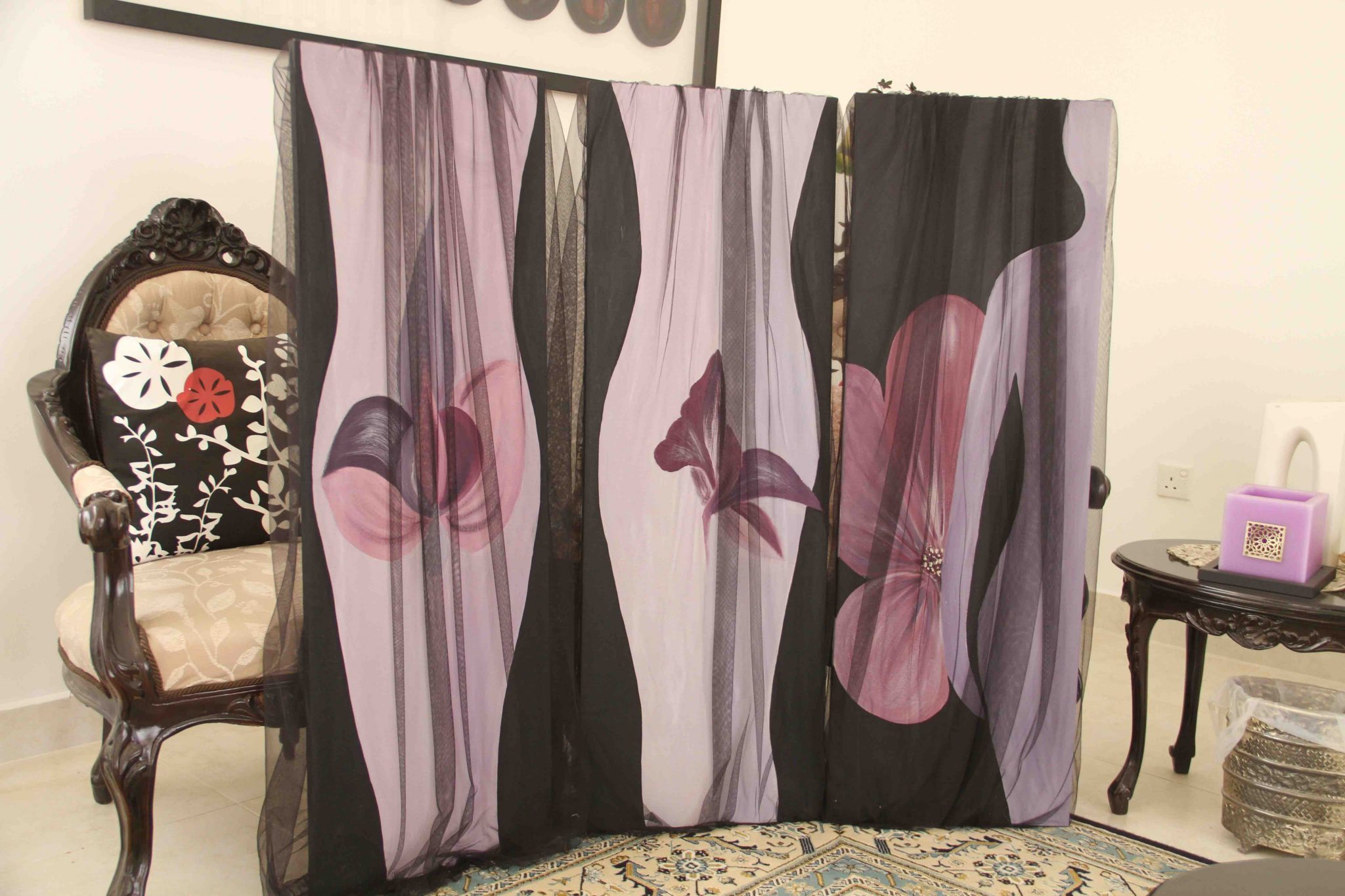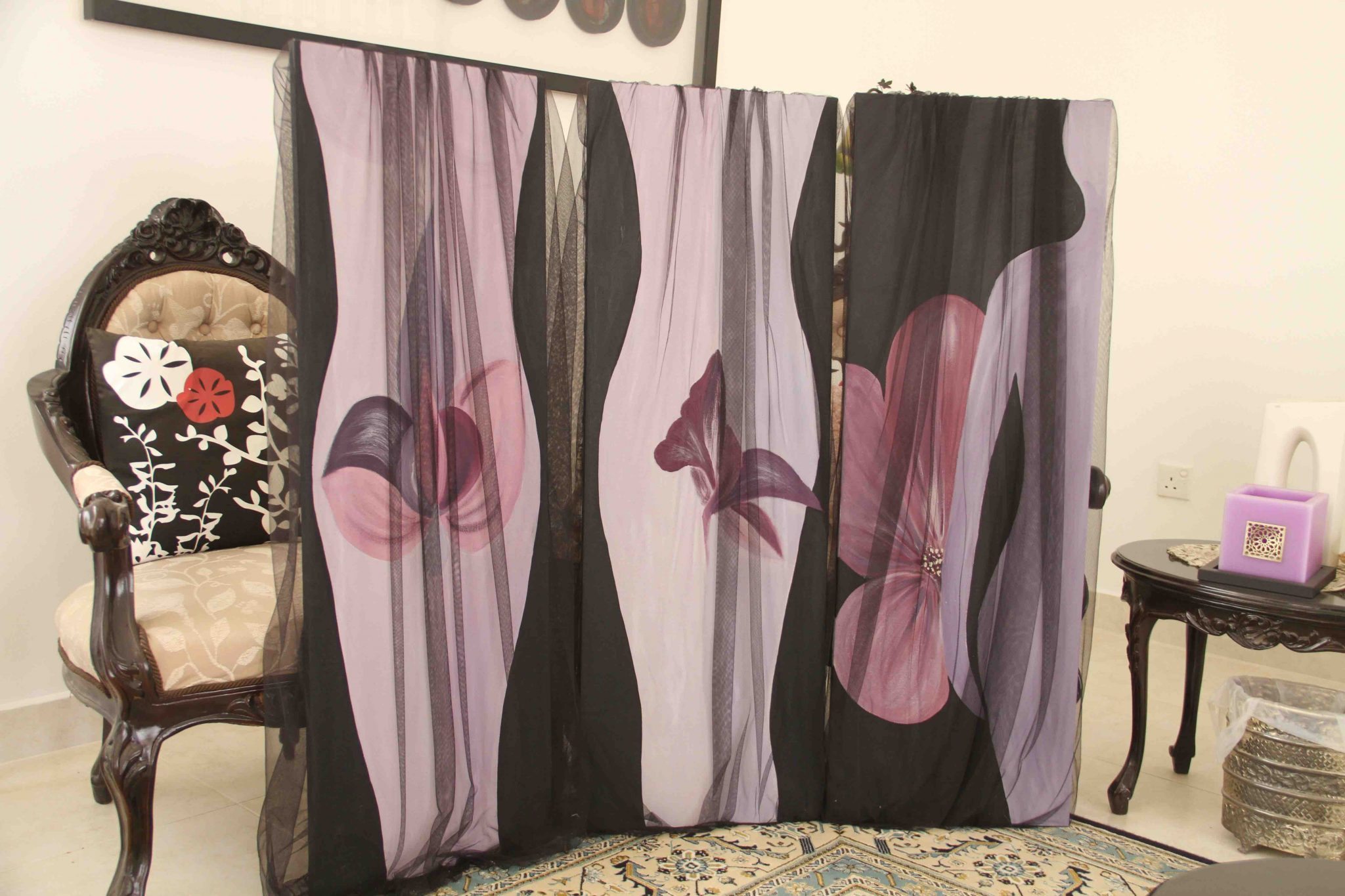 How early were you initiated into arts (painting) and pottery?
My interest in art started at primary school. We had 50 minutes period of drawing that I longed for every week despite the scarce art materials we had at that time. As with poetry, we used to have a weekly class of recitation that I used to enjoy and I used to be fast in memorizing the short poems we were given.  I wrote my first poem at the age of 13-14, a very short poem of six lines. I developed my talent in painting at the age of 15, and poetry, at a very later stage in my life when I realized that the pen is a simple and easy tool to express myself with and that's why I say: I am an artist who draws with her words. For the last twenty years I kept both talents at the same level of practice. Both are my private secretive worlds into which I indulge with a great passion.
Please tell us about your achievements and awards as a painter.
My main achievement in art is simply passing my message of female appreciation and respect. My art focuses on the role of a woman in this universe as a human being and not as a doll for the male's amusement. She is a partner in her own right. I have won no award but my only award is my audience's appreciation.
In paintings, what is your favorite form of painting?
I work with mixed media. I use acrylic, oil paints, fabric, ink, plexiglass, in various techniques: collage, printing, palette knife and normal painting brushes.
Which exhibitions have you participated in so far?
I participated in several annual art shows held by the Minisrtry of Culture at the national museum. I also participated twice in shows in Paris and at the UNESCO and in the USA, Qatar, Yemen plus my five personal shows here in Bahrain.
Please tell us about your achievements/awards received in poetry?
I participated in poetry reading on the international day of poetry here in Bahrain.
Samia the poet or Samia the painter. Which do you relate to most and why?
For me, both are arts and inseparable because I started including my poetry within my paintings as a way of introducing my art audience to my poetry writing. Both arts are derived from emotions, feelings and personal experiences. I therefore see no barriers between them except for the medium of accomplishing that art.
Is there a difference in the creative satisfaction that you derive from a piece of painting  completed and that from a poem you have written?
As I said earlier, since I see no barriers between both I feel no difference in the creative satisfaction because in both fields you live a unique experience in a world of your own creation allowing no one to interfere in your own artistic world.
What is your message to aspiring artists and poets of Bahrain?
Be yourself. Learn and be inspired by others but don't copy the others. Say what you think because each individual is unique since he or she is gifted with special talents as poetry, writing and painting.