Ahli United Bank has launched a comprehensive, action-driven wellness program for its employees, aimed at promoting a culture of health and wellbeing at the workplace and encouraging and supporting staff in adopting healthier lifestyles.
Over 290 employees took part in this program which kicked-off with a battery of health and fitness tests for all, which included screening for high blood pressure, blood sugar, metabolic rate and body mass index. Each participant was then treated to a one-on-one consultation with health and nutritional professionals to learn what these readings mean and how to set and reach recommended health and wellness goals.
The program will run over the course of three months and will involve a series of wellness talks, nutrition workshops and personalized fitness training. It will all come to a grand finale with the announcement of the champions of the "Biggest Winner" challenge, which will see those achieving best improvements in their body mass index rewarded with valuable prizes for their discipline and determination.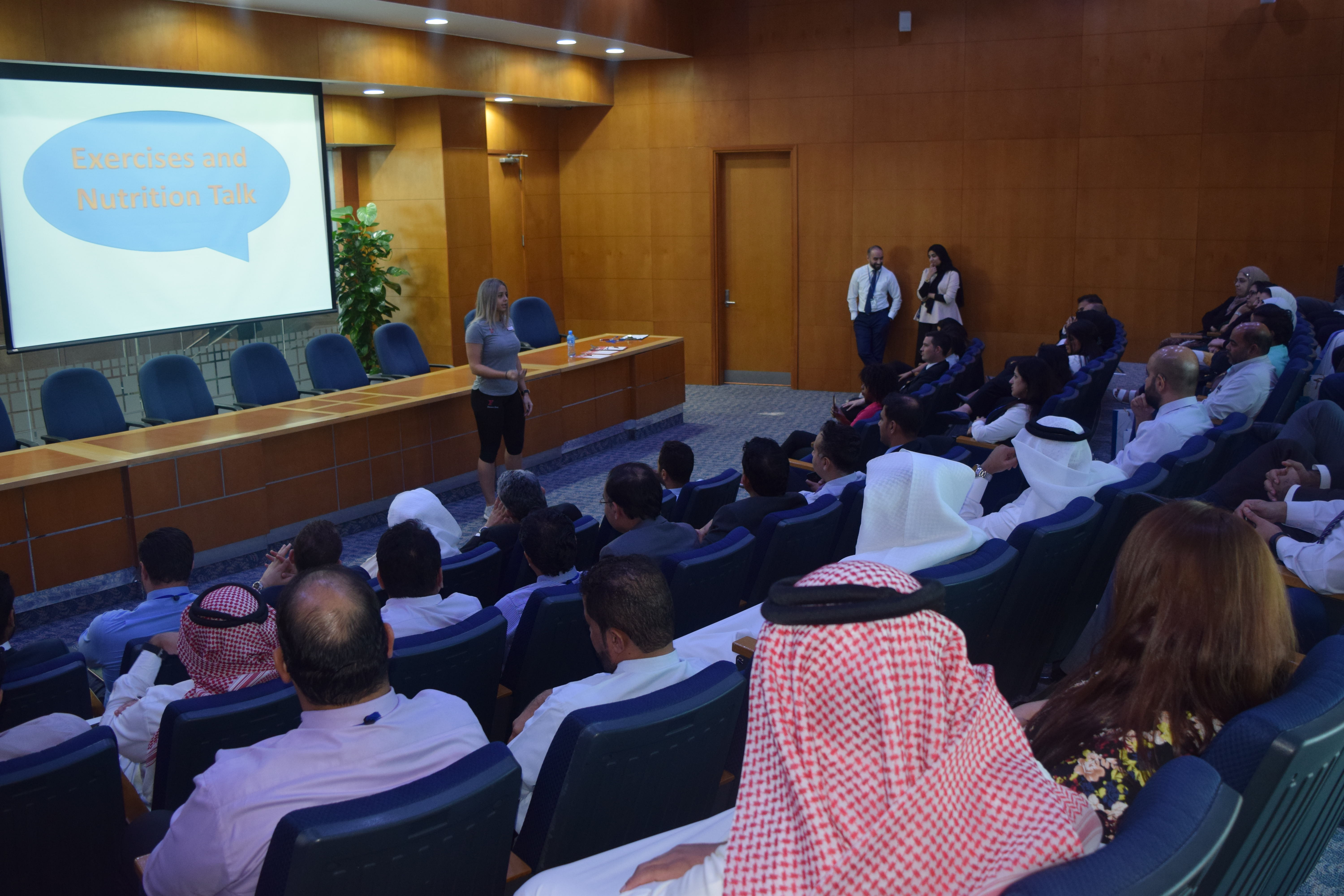 Iman Al-Madani, Group Head of Human Resources, AUB, commented:" We are proud to be embarking on this initiative and delighted to see the tremendous interest and participation it has already received. This initiative is meant to inspire positive change and motivate our colleagues to take stock, take charge and take action to maintain the most valuable asset of all: their health".
Ms. Al-Madani added:" This program is another step in implementing our 'Better me, Better us' strategy, which takes a holistic approach to working at AUB, by fostering an environment that not only supports the career paths that are meaningful to each employee but also a healthy work-life balance, because we recognise that happier, healthier team members make all the difference for the success of any organisation".