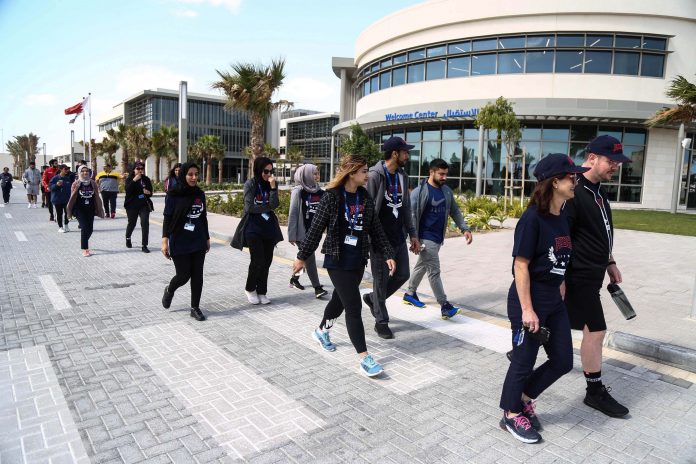 The American University of Bahrain (AUBH), Bahrain's first American-Style University, today held its inaugural AUBH Sports Day. In line with Bahrain Sports Day, under the Patronage of His Highness Shaikh Nasser bin Hamad Al Khalifa, representative of His Majesty the King, for Charity Works and Youth Affairs, National Security Advisor and Supreme Council for Youth and Sports Affairs (SCYS).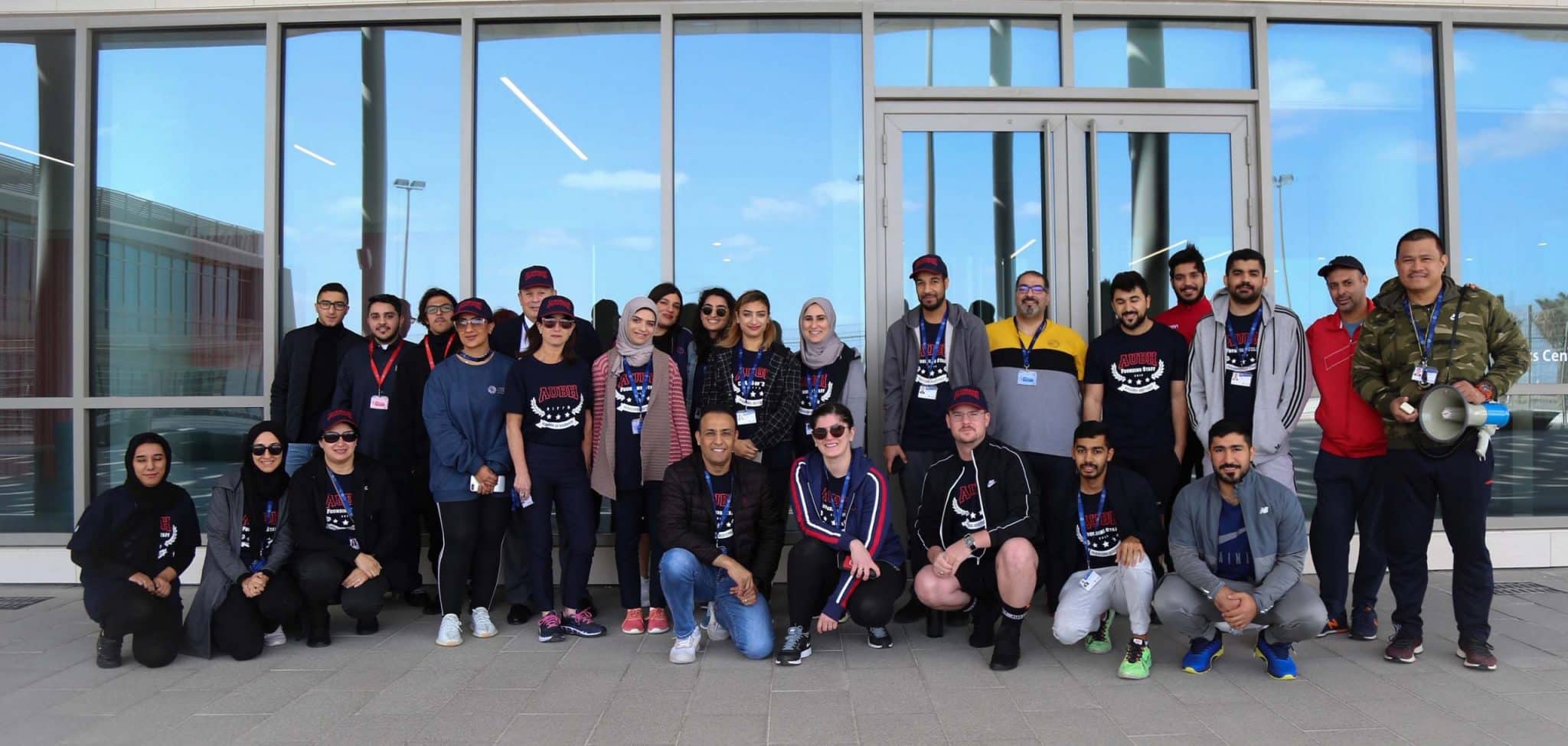 This is the first public event since the beginning of the spring term. The term began on Sunday 9th of February. The purpose-built campus in Riffa was alive with activities, including Yoga and Tai Chi. There is an emphasis on the "sound mind, sound body" approach. Keeping with the University's ethos of holistic education. The day was open to members of the public, as well as students and their family and friends. It incorporated team building activities for all ages, soccer matches and a walkathon. Prizes were awarded across all events.
AUBH Founding President Dr. Susan E. Saxton, herself a keen fitness enthusiast, participated in the activities alongside the students. She comments: "Firstly I congratulate His Higness Shaikh Nasser Bin Hamad Al Khalifa on the Patronage of Bahrain National Sports Day. I commend his leadership and dynamism in making this day a country-wide celebration of sports. I am personally very proud of our newly-elected Student Council. Proud of their role in encouraging participation and motivating their fellow students today. May this be the first of many successful AUBH Sports Days."
The event follows AUBH's recent orientation for newly admitted students, across AUBH's three Colleges of Business & Management, Engineering and Architecture & Design.
The American University of Bahrain
AUBH offers programs in Colleges of Business and Management, Engineering, and Architecture and Design. AUBH's purpose-built campus in Riffa is a second home to a new calibre of student, nurtured and mentored by hand-picked faculty with the best international and local expertise. As the first American-style University in Bahrain, AUBH takes a unique approach to learning, going beyond imparting knowledge to giving students access to real world scenarios and practical case-based learning. Complete with the latest in learning technology, Library, labs, and a Sports Center, the Campus is alive with the buzz of academic and extra-curricular life, amongst a multi-cultural student body.
For more information on the University, you can visit the website at www.aubh.edu.bh