Company (BAS) has honored a group of employees for their selection as ideal employees of month.
On this occasion, Mr. Salman Al-Mahmeed, CEO of the company said that the celebration of dedicated and distinguished employees is part of the company's strategy, adding that BAS also focuses on its plans to support and empower women in the field of work and training, not to mention the integration of their needs in the decision-making management of the company.
Noting that the selection of a group of women's faces within the employee of the month, is an incentive for the rest of the employees and workers to do more in order to contribute to the placement of women to senior management and supervisory positions in BAS.
The honorees for this month are: Fatema Hasan, Abdulrahman Rashed, Mohamed Waleed, Ahmed Moosa, Maryam Alatawi, Viond RadhaKrishnan, Munther Ebrahim, Husam Mahmood, Mohammed Jameel, Wajeeh Abdulla, A.Aziz Rashed, Raed Mohammed, and Suad Alawi.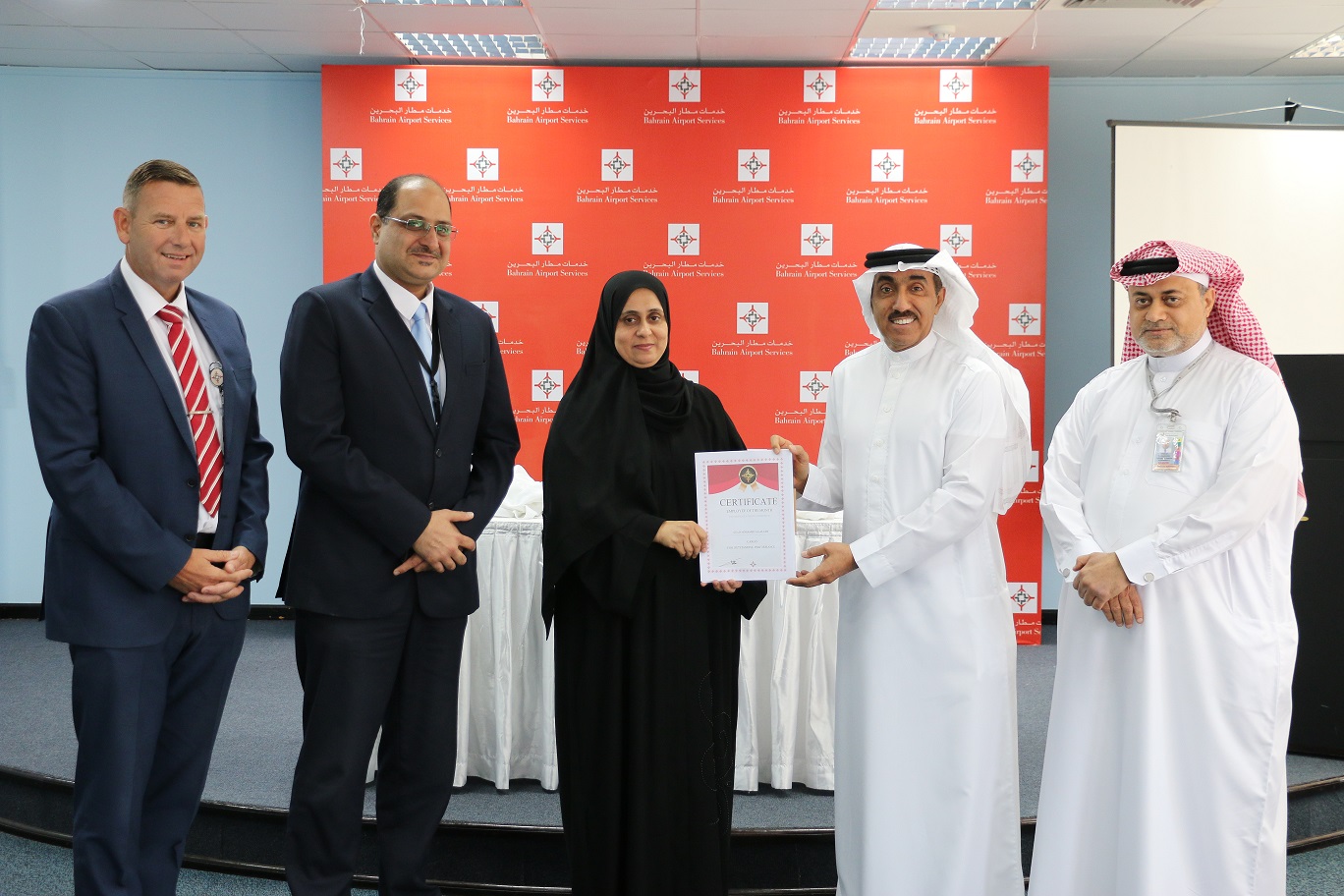 Established in 1977, Bahrain Airport Services Company (BAS) has a 40 year long track record of continuous service and has been the sole operator of ground services at Bahrain International Airport since it was established as the first international airport in the Arabian Gulf region. It is also a trusted name in the world of services as a company certified by the Air Transport Safety Audit Program of the International Air Transport Association. BAS offers a number of commercial activities including: aircraft and passenger handling services, catering services, aircraft engineering services, Bas Engineering Training Centre (BAETC), as well as owning and managing airport lounges.