Bahrain and India have agreed to the implementation of the Air bubble arrangement between both countries. Bahrain is one of the countries India has negotiated with for air travel arrangements. Other countries part of the negotiation are Australia, Italy, Japan, New Zealand, Nigeria, Israel, Kenya, Philippines, Russia, Singapore, South Korea & Thailand.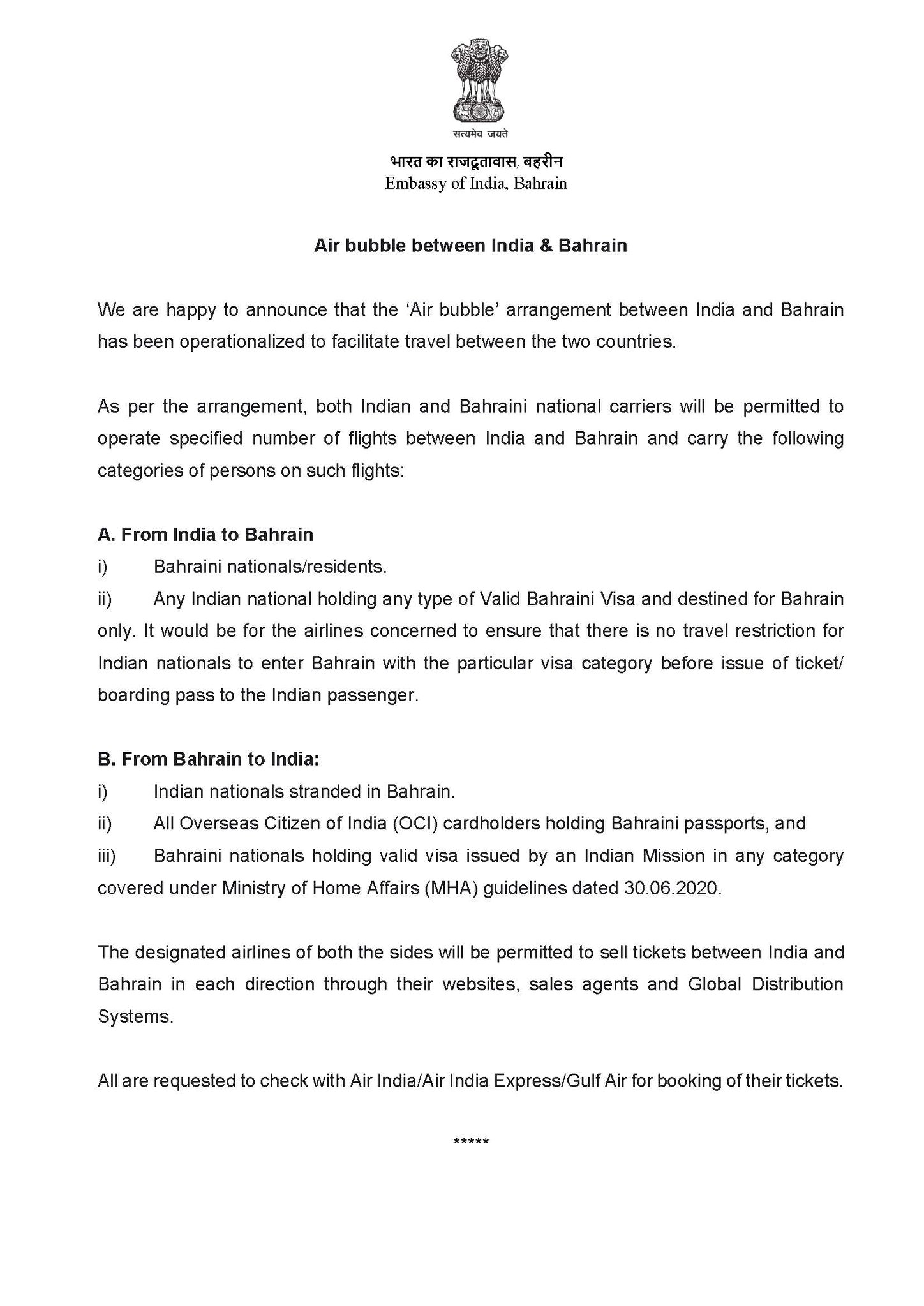 The negotiations will benefit stranded Indians and Bahraini nationals from going to and from their home country.
"Transport Bubbles" or "Air Travel Arrangements" are temporary arrangements between two countries aimed at restarting commercial passenger services when regular international flights are suspended as a result of the COVID-19 pandemic. They are reciprocal in nature, meaning airlines from both countries enjoy similar benefits.