Under the patronage of HH Shaikh Nasser bin Hamad Al Khalifa, Representative of HM the King for Charity Works, the National Security Adviser and  President of the Supreme Council of Youth and Sports, Bahrain Businesswomen Society is set to host, in collaboration with the United Nations Industrial Development Organisation (UNIDO), a Conference on Achieving Sustainable Development Goals through Entrepreneurship and Innovation on November 20, 2019. The event will be held as part of the Entrepreneurship Week. On this occasion, the Bahrain Businesswomen Society joined hands with the UNIDO in organising a press conference to shed light on the event.
On its behalf, Bahrain Businesswomen Society expressed its sincere thanks and gratitude to HM King Hamad bin Isa Al Khalifa, the King of the Kingdom of Bahrain,  HRH Prince Khalifa bin Salman Al Khalifa, the Prime Minister, and HRH Prince Salman bin Hamad Al Khalifa, the Crown Prince, Deputy Supreme Commander and First Deputy Prime Minister for supporting the Bahraini women.
In the press conference, President of Bahrain Businesswomen Society Ms Ahlam Janahi conveyed her thanks and appreciation to HRH Princess Sabeeka bint Ibrahim Al Khalifa, Wife of HM the King, President of the Supreme Council for Women (SCW) for her constant support to the Bahraini women across all fields, stating such backing has contributed in allowing the local women reach the highest levels.
She also praised the kind patronage of HH Shaikh Nasser to the press conference, pointing out that his sponsorship to the event underscores his keen care and interest in empowering the Bahraini youth from both genders in all fields. "HH Shaikh Nasser bin Hamad Al Khalifa has been an inspirational figure that has enabled many young Bahrainis to reach many goals in innovation and  Entrepreneurship," she explained.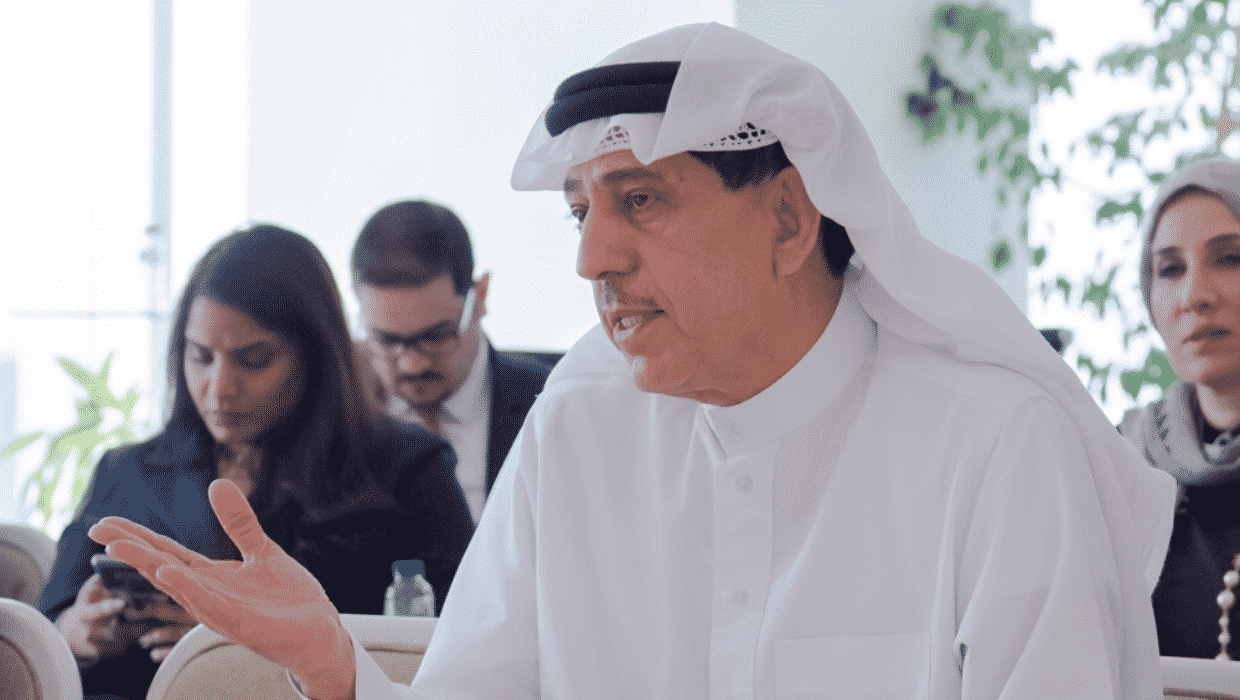 Uncovering the Conference Sessions
Speaking about November 20, 2019, event, she said that the Conference will bring Bahrain to the centre of the world attention, delivering many goals of Bahrain's 2030 Economic Vision, whose main focus is on innovative and creative youth from both genders. She said that the one-day event will be inaugurated by HH Shaikh Nasser bin Hamad Al Khalifa in the presence of many ministers from inside Bahrain and outside the Kingdom, followed by two sessions, the first of which is entitled "The Impact of the 4.0 Industrial Revolution on the Women Entrepreneurs", while the second one will be held under the title of "Funding Entry for Innovative Women".
Several local and foreign experienced lecturers will speak during both sessions, according to Ms Janahi, who added that many Bahraini, GCC and Arab VIPs will present in the conference. She pointed out that Bahrain is rich in innovation and entrepreneurship with many women is occupying leadership positions and focusing on innovation is consistent with the HRH Princess Sabeeka bint Ibrahim Al Khalifa-led SCW.
Dr Hashem Hussain, Head of the Investment Promotion and Technology Office of the UNIDO in the Kingdom of Bahrain, stressed that the support of HM the King, HRH the Prime Minister and HRH the Crown Prince as well as HH Shaikh Nasser is the basis of the success of the Kingdom's women in all areas. He pointed out that Bahrain has a long history of entrepreneurship, stating: "We, at the United Nations, rely on the development of women who have achieved many successes.The Bahraini women are able to achieve the goals of sustainable development in many areas, most importantly in innovation and entrepreneurship."