Kingdom of Bahrain celebrated the "International Secretaries Day" at a ceremony organized by the Bahrain Secretaries Association in cooperation with Worksmart for Events Management and attended by a number of Bahraini secretaries and businesswomen who worked in several private sector institutions in various economic activities.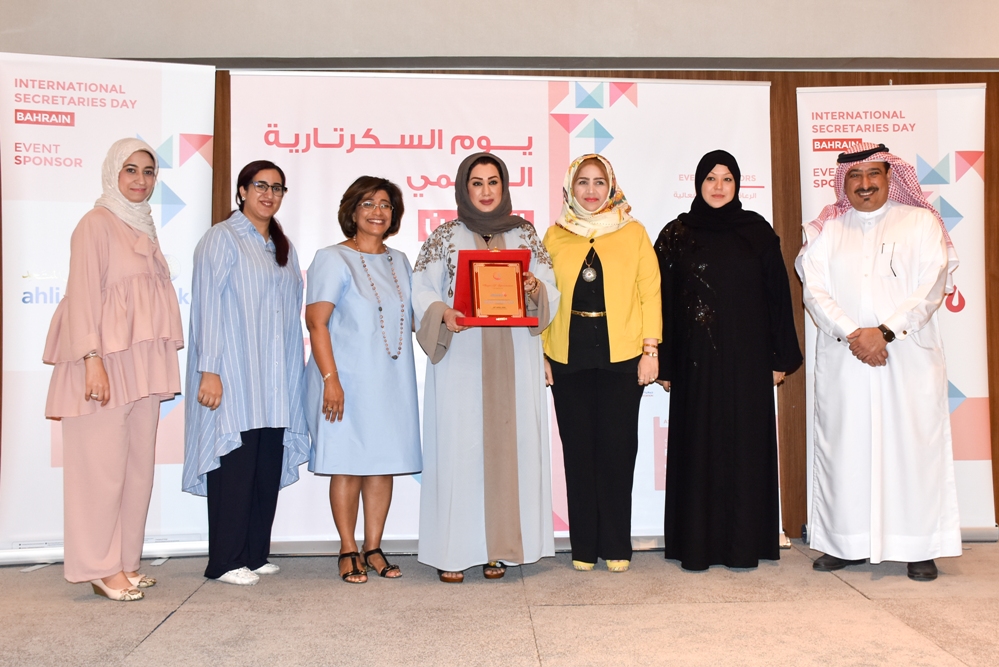 The ceremony was held for the first time in the Kingdom of Bahrain to honor experienced secretaries in the field of office and administrative work for their competence in promoting their institutions and providing support to senior management and decision-makers.
Ms. Adeela Al Mosawi, Executive Secretary of Ahli United Bank received the "Ideal Secretary 2018" award.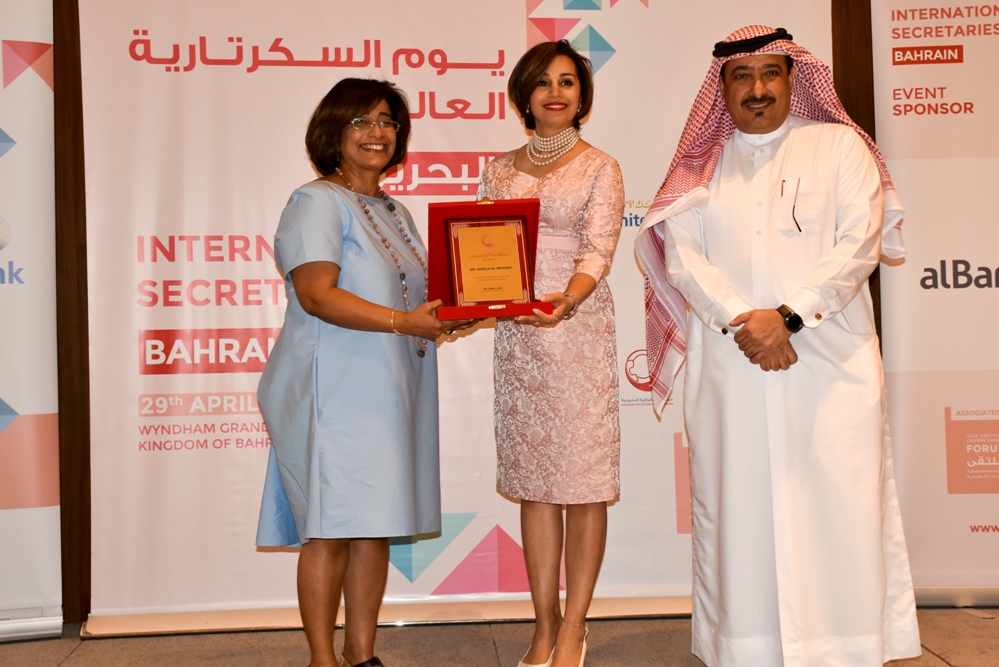 The celebration was attended by the chairman of the Bahrain Secretaries Association, Ms. Shahla Esbai, the CEO of WorkSmart Mr. Ahmed Al-Hujairi, presence a number of representatives of companies and NGOs. This event was supported by Al Baraka Bank Group and Ahli United Bank in line with its values to appreciate secretaries who play an important role in the institutions.