The ninth edition of Bahrain for All festival kicked off on 5th February 2020, bringing together more than 50,000 people. Over 40 local and expatriate communities to showcase their respective cultures.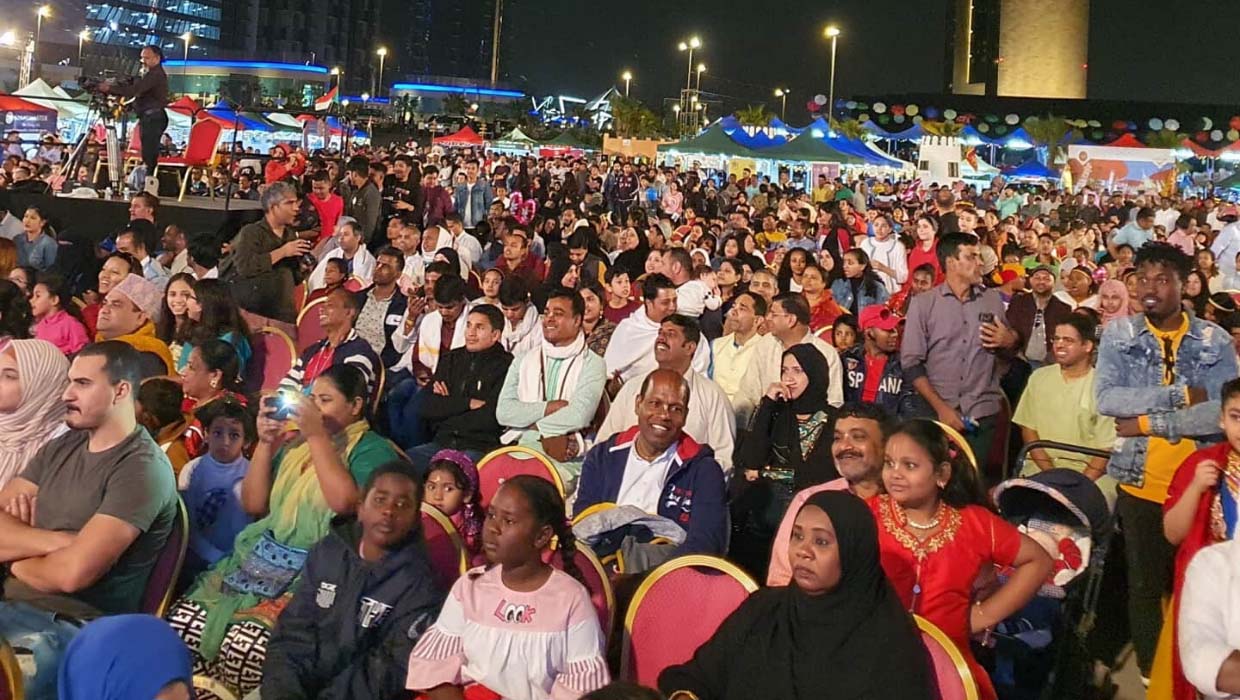 The event was inaugurated by Capital Governor, H.E. Shaikh Hisham bin Abdulrahman Al Khalifa at Bahrain Bay. Held under the theme Leaving Nobody Behind, this year's event featured performances by the Indian, Pakistani, Sri Lankan, Bangladeshi, Nepali, Filipino, Sudanese, Ethiopian, Tunisian, Egyptian, Jordanian, Thai, Indonesian, and Malaysian communities, among others. The highlight of the evening  was the showstopper performances by Bahraini rap artist Flipperachi who shot to fame with his single 'Ee La', and DJ Westside (Fahad). The event was being hosted by popular emcee Ali 'Fingerz' Esbai.
This year, for the first time, the event also featured a sensory room for the differently-abled community. Set up in cooperation with therapists from Steps Rehabilitation Centre who provided expert guidance and consultation at the event. A sensory room is a specially designed room which combines a range of stimuli, including lights, colors, sounds, textures, and aromas, to help individuals engage and develop their senses in a safe environment. Sensory rooms can help those who have learning difficulties, developmental disabilities or sensory impairments learn to interact with the world around them.
Bahrain For All 2020 is supported by the Capital Governorate with logistical support provided by the Office of His Royal Highness the Prime Minister. Prince Khalifa bin Salman Al Khalifa.
The partners of this year's Bahrain For All are: United Nations Industrial Development Organisation (UNIDO), the Arab International Center for Entrepreneurship & Investment (AICEI), Steps Rehabilitation Centre, Out Of The Box, Tele Tech Media, Unreal Bahrain, and RMD Advisory. Its media partners are: Gulf Daily News, Bahrain This Week, Daily Tribune, Gulf Weekly, Salaam Bahrain, and Four Square. Its sponsors are: Bahrain Bay, ParkPoint Parking Solutions, Manama Printing Press, Bapco, Spartan Fitness, Ramada by Wyndham Bahrain, Dragon City, Bahrain International Circuit, National Bank of Bahrain (NBB), Bin Faqeeh, Aquacool, D3 Solutions, and Hussain Mohammed Showaiter Sweets.