Under the patronage of Her Royal Highness Princess Sabeeka bint Ibrahim Al Khalifa, Wife Of His Majesty The King Of Bahrain and President of the Supreme Council For Women, the third edition of Art Bahrain across Borders (ArtBAB) shall be officially opened on March 14, 2018 at the Bahrain International Exhibition & Convention Centre. The exhibition is free and open to the public from March 15 – March 18.
The contemporary art fair, which is the flagship project of the Art Bahrain across Borders movement , is a collaborative venture with Tamkeen and since its launch in 2016, it has created a new international trajectory for Bahraini artists around the world, with exhibitions in the UK, New Delhi and Mumbai.
This year, ArtBAB will see an exciting list of impressive line-up of 15 galleries and 13 independent artists from 11 countries. ArtBAB aims to strengthen the base of Bahraini artists' visibility by empowering and educating local artists, giving them the opportunity to showcase their unique skills through a sponsored Pavilion which will this year host more than 35 Bahraini artists, exhibiting over 100 works.
Among the galleries exhibiting this year are Alon Zakaim Fine Art from the UK will be showcasing works including Mauro Peruchetti's Arab Jelly Baby; this cartoon-like work mirrors the modern social environment, strongly reflecting the natural dialogue between civilisations directly relating to the exhibition space.
Located in the heart of Gujarat, India, Samara Art Gallery will be bringing over a combination of Indian and international artworks. Their gallery is curated similarly to that of the Guggenheim giving the art the freedom to thrive in its own space, which they hope to mirror in the space at ArtBAB.
Also exhibiting is Tsekh Art Gallery, one of the most respected art galleries in Ukraine; they work to break the boundaries normally associated with Ukrainian installation art.
Galerie Bruno Massa, USA, operates at the forefront of the most dynamic international markets. Based in New York and Paris, they will be bringing to Bahrain the very latest cultural evolutions.
The renowned Italian artist collective Antonello Ghezzi will be presenting Blow Against the Walls – for this performance, visitors will blow bubbles against barriers that represent universal divides. As the bubbles impact the wall and go through it, a canvas will capture the expressions of these people and their breath. The performance is part of the on-going project BLOW, which has been shown in Paris, Athens for DOCUMENTA 14, Bologna and Beirut.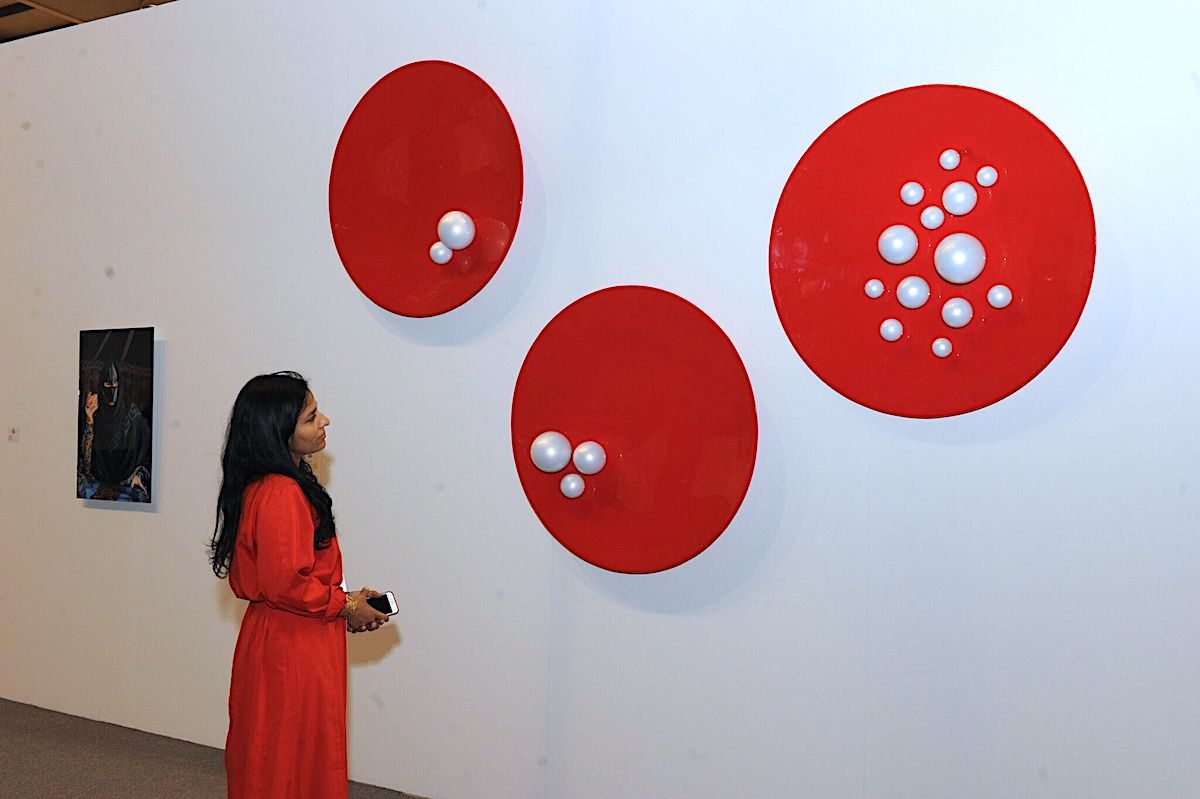 The fair's 2018 programme will also include a series of significant educational talks. Curated by Amal Khalaf, ArtBAB Conversations will present talks, performances and panels that explore recent
initiatives and projects by artists, curators and institutions, looking at contexts, exchange, modes of production and collaboration in their work.
Tamadher Al Fahal (Designer, TEDx Speaker and Co-founder of Ulafa's Initiative) will take to the stage to speak about Curatorial Exchange, shedding light on areas of cultural conflict and religious misconceptions influenced by her upbringing in the Arab world. Valeria Mariani, head of projects for the Crossway Foundation, will also be hosting an informal session on the Foundations alumni and alternative education models in the region. Paul-Gordon Chandler, an author, interfaith advocate and renowned art curator will also be speaking about the international perspective beyond the region, more specifically the works of Khalil Gibran.
Beyond the exhibitors of this versatile and inclusive fair, ArtBAB will include the work of Hasan Hujairi, a Bahraini composer, sound artist and independent researcher. Hujairi's work builds on his academic interest in Historiography and Ethnomusicology which he has presented all over the world. He will be debuting a sound performance translating John Cage's Lecture on Something Lecture on Nothing into Arabic. This stimulating live performance will adapt the space of ArtBAB, embracing the culture of the exhibition experience as a performance space.
The fair will also collaborate with not-for-profit organisations and, for the first time, the [email protected] workshop will focus on developing skills and creating a foundation for Bahraini artists in the future.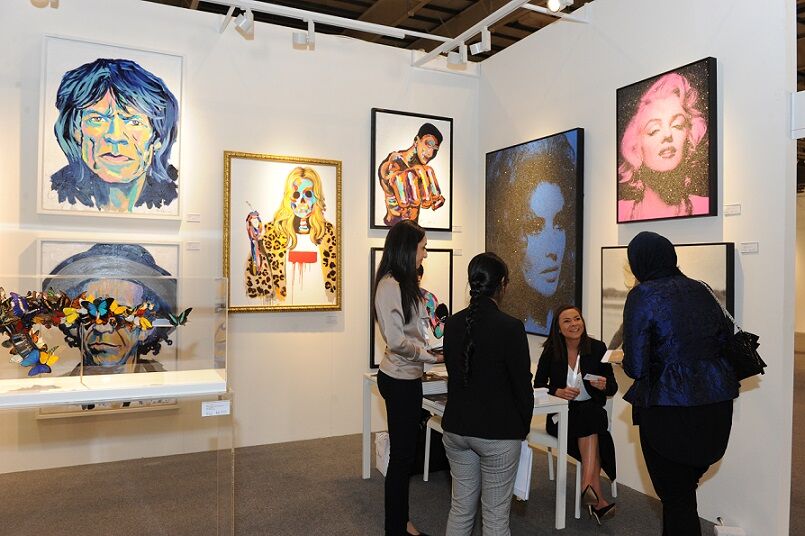 "The most exciting thing about ArtBAB is that it has consistently offered a new narrative on how one understands modern Bahrain. Seen through the interpretative art of its finest artists and most creative mind, one gets to experience a new Bahrain where an ancient heritage is decoded and brilliantly put together on canvas and through sculptures," said ArtBAB Fair and Programme Director, Kaneka Subberwal, "We are so grateful to our Patron Her Royal Highness Princess Sabeeka bint Ibrahim Al Khalifa for her generous support of this cultural movement that has brought new recognition and a surge in awareness about Bahrain's vibrant contemporary art scene."
She continued, "We launched in the UK in May 2016 – since then, there has been an increase of 22.5% in sales as on December 2017. With India, our first two shows in Delhi and Mumbai saw a total of 11 works being sold. This for a huge market like India, where buyers are traditionally used to buying Indian art was a very big footprint as it establishes an impact on a discerning Indian art collector."
Alongside the fair, ArtBAB continues its highly successful international Artist Development Programme which focuses on connecting the art of Bahrain to the global art community and vice versa. Launched at the Victoria and Albert Museum in 2016, ArtBAB's programme has since been to India and will continue with an event in Russia in 2018/9.
A spokesman for Tamkeen called ArtBAB a gateway to new vistas of art engagement for Bahraini artists. "Art Bahrain Across Borders has worked spectacularly in connecting artists of Bahrain to the global art community, enabling Bahraini artists to showcase their talent, identify new platforms for their art and establish themselves internationally. Tamkeen is proud to support this ground-breaking cultural movement," the spokesperson said.