Bahrain Olympic Committee (BOC) has  inked an agreement with the Romal Medical Services to step joint cooperation and provide health services to sports people.
The signing of the deal followed directives from His Highness Shaikh Khalid bin Hamad Al Khalifa, First Deputy Chairman of the Supreme Council for Youth and Sports (SCYS), Chairman of the General Sports Authority (GSA) and President of the Bahrain Olympic Committee (BOC).
Royal Medical Services Acting Commander Brigadier Dr. Shaikh Fahd bin Khalifa and BOC Secretary Fares Mustafa Al Kooheji co-signed the agreement at HH Shaikh Khalid bin Hamad's Al Wadi Palace.
Brig. Dr. Shaikh Fahd bin Khalifa expressed thanks and gratitude to HH Shaikh Khalid bin Hamad for his directives to seal the deal, which ushers in prospects for cooperation between the Royal Medical Services and the sports sector.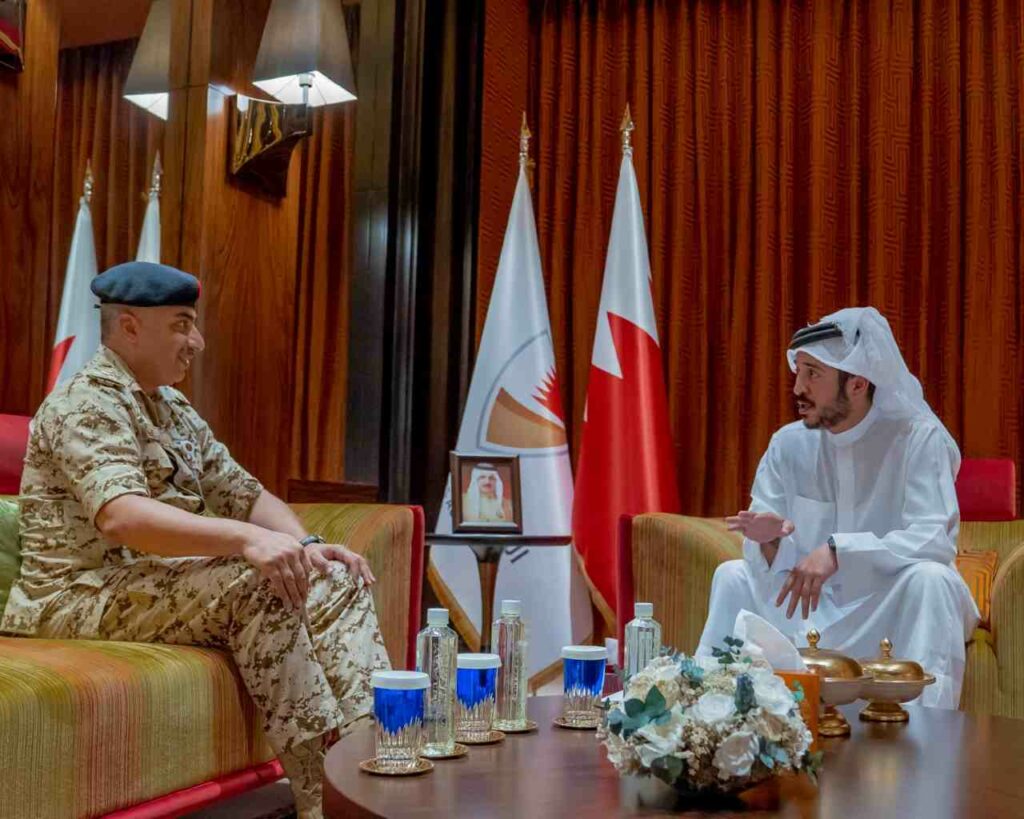 "The Royal Medical Services will contribute through this agreement to providing care and medical services to players and members of the national teams (Team Team)", he said.
Al Kooheji stressed the importance of the agreement, stressing HH Shaikh Khalid bin Hamad's keenness to supporting national teams and providing them with medical care.
Under the deal, the hospitals affiliated with the BDF Royal Medical Services will provide health care for national teams, based on a BOC list in coordination with associations.
The list includes the BDF Hospital, the King Hamad University Hospital, the Mohammed bin Khalifa Specialist Cardiac Centre (MKCC).