The holy month of Ramadan brings out the best in people, as seen by the Yousif & Aysha Almoayyed Charity.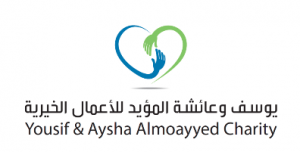 The charity distributes funds for the holy month of Ramadan, which includes food aid and Eid-Al-Fitr expenses. This support has also been donated to various charities throughout the kingdom of Bahrain.
The donations made totals up to BD 3000 that Salwa Almoayyed, Head of Charity, handed to Faisal Hassan Kamal, member of Public Relations & Media in Bahrain Philanthropic Society and in the presence of Omar Fakak, Head of Bahrain Philanthropic Society, on June 9th 2015 at Y.K.Almoayyed & Sons (YKA) head office, Manama.
Furthermore, Yousif & Aysha Almoayyed Charity extended their gratuity and donated to a needy family, A/C's, refrigerators, and other cooling systems to help beat the heat.