Bahrain Red Crescent Society (BRCS) held an awareness-raising workshop "let's say No-Tobacco" for intermediate students of Awal Boys School, as part of Society's social responsibility and its role in contributing to promote public health in the kingdom of Bahrain.
The objective of this workshop was to reduce access to tobacco products amongst youngsters and create awareness in youth regarding the harmful effects of tobacco products and its complications to life of oneself and others.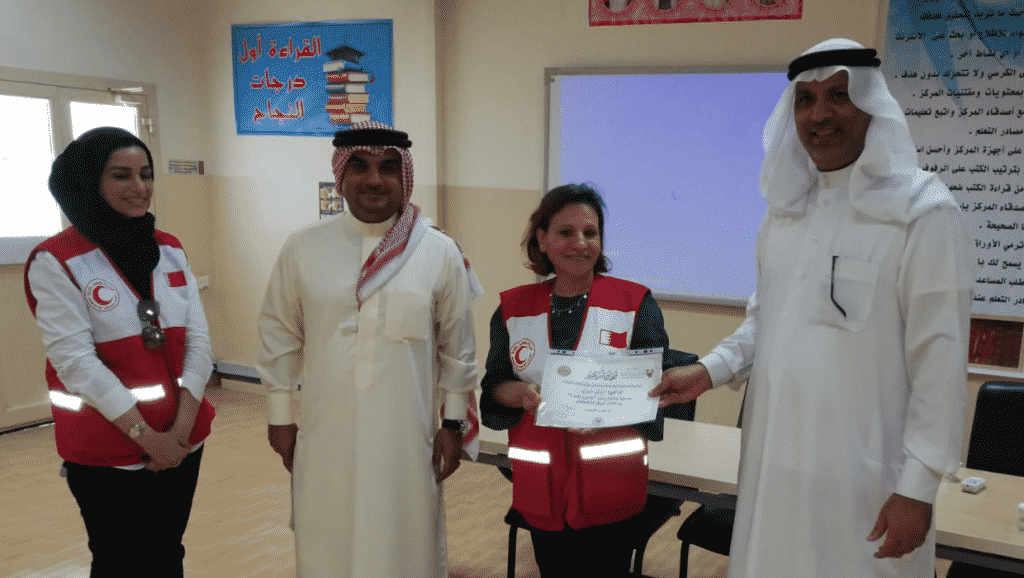 General Director of BRCS Mr. Mubarak Al Hadi noted that this workshop comes within the framework of the Society's support for the national efforts to combat tobacco products, and the no-tobacco national plan which has been developed by the Ministry of Health recently.
He added that the workshop coincides with World No Tobacco Day on 31 May, He said that the World No Tobacco Day will coincide with the holy month of Ramadan, a great opportunity for those who wish to stop smoking to achieve this goal.
The health awareness committee of BRCS targets teenagers to increase their awareness on the negative impact that tobacco has on them. The teenage is a critical period in the formation of the smoking habit. Globally, smoking is still on the rise among teenagers. The habit of smoking is considered a true drug addiction and is widespread all over the world.