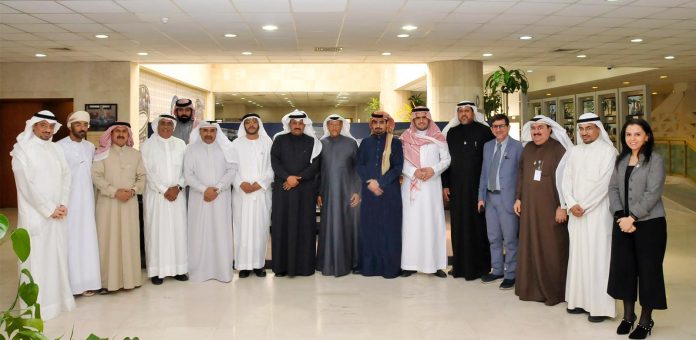 Bahrain Red Crescent Society represented by the General Secretary Dr. Fawzi Amin and Director General Mr. Mubarak Al Hadi attended the 14th committee gathering of the Gulf Red Crescent societies and associations, held in Kuwait.
At the meeting, heads of the humanitarian aid organization recommended that new guidelines be brought in over a two-year period to regulate and streamline the voluntary activities of its individual societies.
Leaders of Red Crescent societies in Gulf Cooperation Council (GCC) countries have agreed that Bahrain will host "the GCC Red Crescent Society Day", which aims to highlight the great role of the GCC countries in the implementation of humanitarian projects in the areas of natural or man-made disasters.
Senior officials attending the 14th committee gathering of the Gulf Red Crescent societies and associations approved the development of an action program for 2020 to 2024. They have also approved to adopt a joint action plan to cover vital relief work, stressing the importance of regular meetings of the Red Crescent Societies and associations of the GCC countries, which aim at coordination and cooperation among them in all humanitarian and relief fields.
Officials discussed to organize mutual visits to Gulf National Societies to identify the developments and plans to implement the joint relief work in the coming period. They also discussed to organize workshops and educational activities at schools, universities and higher education institutions, with the focus on promoting voluntary work.
The meeting also included a workshop showcasing the launch of a new application by The Saudi Red Crescent Authority, called "Asefni" or "Save Me," to receive emergency services requests through smart phones in six different languages, with the aim of providing the best emergency services in the Kingdom.
During the meeting, the recommendations of the Voluntary Work Committee in the Red Crescent Societies and Associations in the GCC States were reviewed. The meeting reviewed a number of joint humanitarian projects and discussed to activate GCC Ministers of Information Committee decision regarding making a documentary showcasing the GCC Red Crescent Societies efforts.