Yet another milestone achievement for the medical sector in Bahrain as a private hospital (Bahrain Specialist Hospital) has performed the first successful Off Pump, "Beating Heart" Surgery (OPCABG) with Total Arterial Revascularization in the private sector. The patient experienced minimal pain and a quick recovery after surgery with the use of a special technique of Cryoanalgesia of Sternum.
"The patient is a 69-year old expatriate lady who is otherwise physically active and enjoys her evening walks with her husband. She came to BSH with occasional heartburn, often associated with exertion. She was evaluated and found to have borderline diabetes and high cholesterol levels. The treadmill test was positive, indicating possible blocks in her coronary arteries. A coronary angiogram confirmed multiple critical blocks in all three coronary arteries," informed BSH Interventional Cardiologist Dr. Abdul Azeez Mohammed.
Off-pump CABG is one of the procedures that surgeons use to restore blood flow to the coronary arteries. The surgeon takes an artery or a vein from another place in the body. The surgeon then uses the vessel to "bypass" the blocked part of the vessel and restore normal blood flow to the heart. These treatments can help reduce chest pain and the risk of a heart attack as well as improve survival.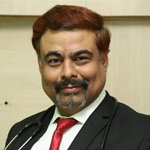 "In this patient, one arterial graft was taken from the sternum and the other from the left hand. Usage of arterial bypass grafts ensures good long term results. All this is done while the heart is still beating. We utilized a new technique of Cryoanalgesia of Sternum during the operation to ensure a quick and painless recovery." said Dr. Sanjeev K Khulbey Visiting Consultant Cardiothoracic & Vascular Surgeon from Apollo Hospitals, India. "Two hours post-surgery, the ventilator was removed and the patient was responsive and communicating with the family with ease,"
Managing Director at Bahrain Specialist Hospital, Dr. Kasim Ardati added "This is testament to the Kingdom's transformational growth and advancement as a leading healthcare provider in the region through the growing specialized expertise of a private hospital such as the Bahrain Specialist Hospital."
Dr. Venkata Ramana Koduru , Consultant Cardiothoracic surgeon at BSH, further shared "The patient was ambulated the next day and discharged on the 7th day after the operation. She's doing very well and is following up with us regularly".
The goal of the BSH Apollo Heart Center has been to raise awareness, early detection and ensure accessibility to best in heart healthcare that meets international standards and saves lives. Last year the hospital setup the first ever Private Heart Care facility with the first private catheterization lab & cardiac surgery unit in the country – making heart care within reach and accessible to more. The BSH Apollo Heart Center's Cath Lab has so far performed over 150 procedures, with the BSH Apollo Heart Center Cardiologists having provided care to over 3,500 heart patients and recently celebrated its first anniversary in early December 2020.