Bahrain Tamils in association with The Indian club celebrated Labour day on 11th May, 2018 named MAY FEST – 2018.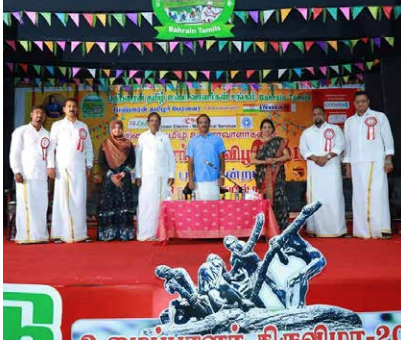 The expat Labourers who had worked for the Kingdom for many years were honored by the Chief Guest H. H Sh. Noora Bent Khalifa Al-Khalifa.
The ceremony was followed by Tamil cultural & traditional event and humorous debate session performed by famous Tamil orators from India Mr. S. Raja, Poet Mr. M. Ramalingam & Mrs. Bharathy Baskar along with local speakers Dr. P. Karthikeyan, Mr. Panju Rajkumar, Mr. Mohammed Abusali & Miss. Shinas Sulthana.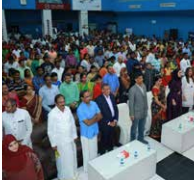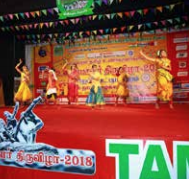 1200 expats attended and enjoyed  the show, which was  followed by dinner.