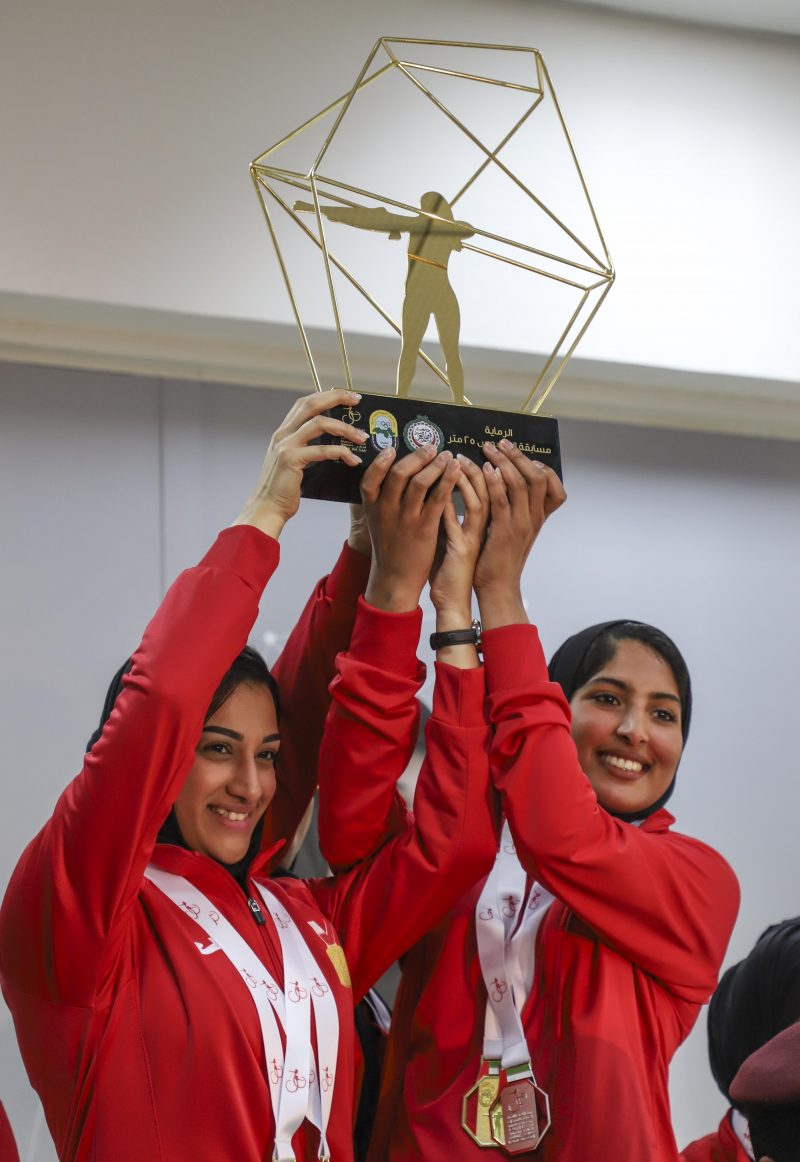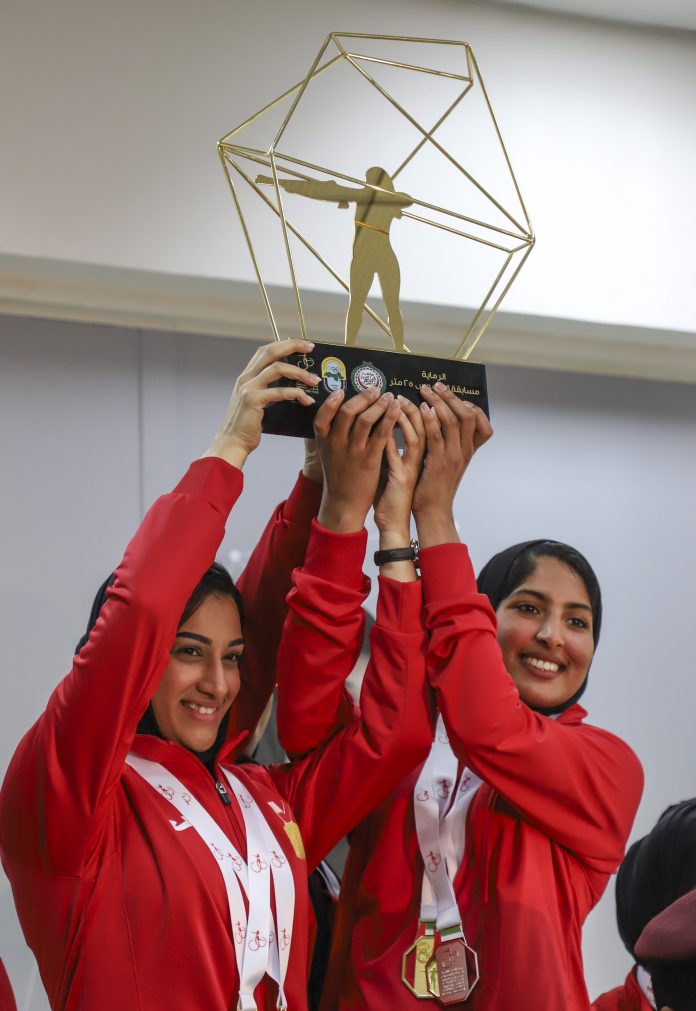 Bahraini shooters reigned supreme at the Arab Women Sports Tournament 2018 (AWST)'s 25m pistol finals contest yesterday, with shooting expert Mouza Ali hitting an awe-inspiring score of 21 points, followed by her peer, Ayesha Al Buraiki, who claimed the contest silver with 17 points. In a show of honour and respect, Mouza Ali dedicated this big win to her homeland.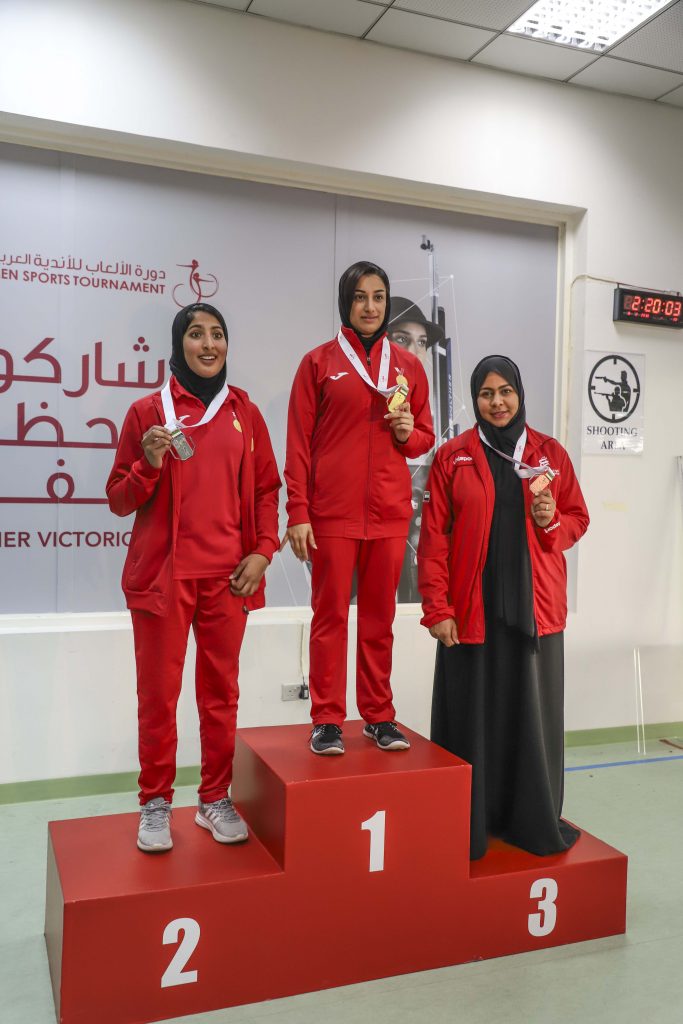 Following the victory of the top Bahraini team, third place was convincingly secured by Salma Al Hosani from the emirates with her 8 points winning the coveted bronze in the individual 25m pistol shooting event.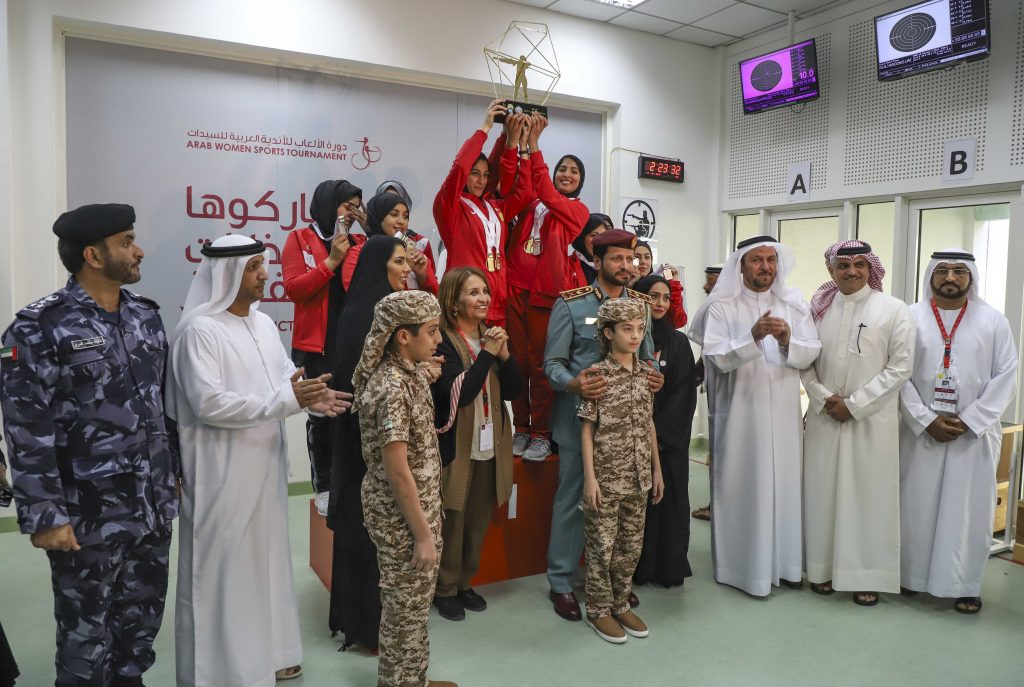 The winners were awarded their medals during the crowning ceremony. Among those who gave the medals to the winners were Sheikha Hayat Bint Abdulaziz Al Khalifa, Board Member of Bahraini Olympic Committee and Chairperson of AWST's Follow-up and Supervision Committee; Major General Saif Al Zari Al Shamsi, Commander-in-Chief of Sharjah Police; Brigadier Abdul Malek Jani, Director of the National Olympic Academy; and HE Nada Askar Al Naqbi, Deputy Head of AWST's SOC, Head of the Executive Committee and Director General of SWSF.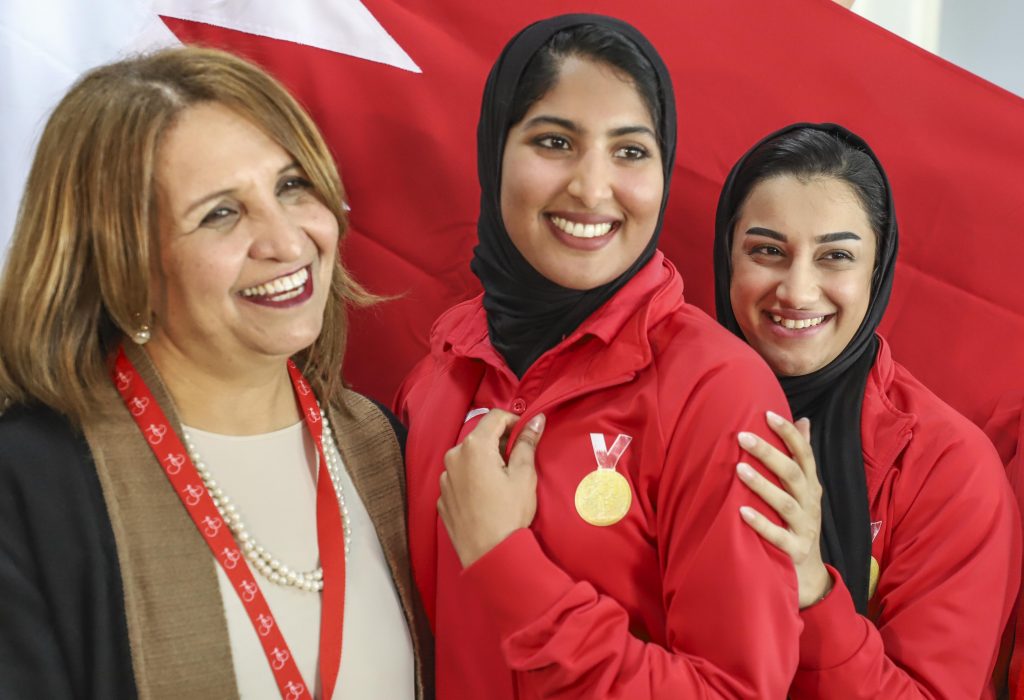 The fourth – and largest – edition of AWST, which runs until 12 February 2018 with the slogan 'The World is Your Court…Together Victorious', is being held under the patronage of the wife of His Highness the Ruler of Sharjah, Her Highness Sheikha Jawaher bint Muhammad Al Qasimi, Chairperson of the Sharjah Women Sports Foundation (SWSF) has seen some outstanding markswomen worthy of a place on the world sporting stage.