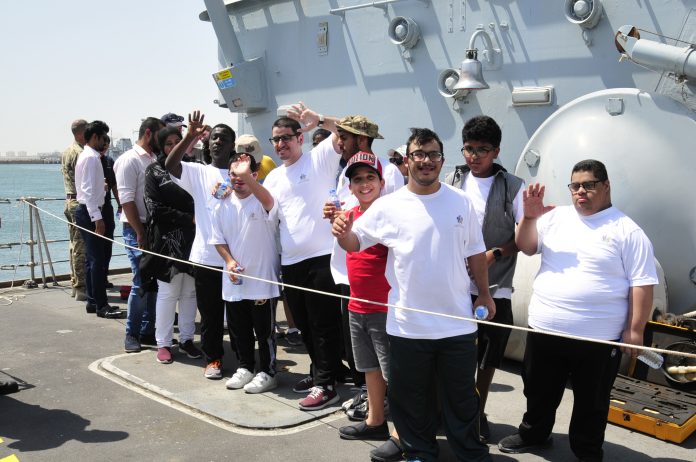 Eleven students with different abilities from Bahrain based rehabilitation centers were invited by non-profit initiative, Bahrain for All (BHR4All) to spend a fun day on-board HMS Ledbury alongside the UK Naval Support Facility (UKNSF) in the Mina Salman port.
The organiser and founder of BHR4All, Nivedita Dhadphale said: "Days like this are extremely important. These young adults are part of our society and they have every right to see what goes on out there and it's vitally important for them to feel part of the community.  We're delighted that they are being treated exactly the same as everyone else, just like they would on a school outing to learn something new. Activities on this ship kept all the students engaged and curious as well as giving them a chance to interact with people from different walks of life. We have a mix of Down syndrome, autistic, cerebral palsy, intellectual disability and others in these students, all of who was made to feel part of the team and because they enjoyed themselves so much, they will remember the experience. It's been just fantastic. We're deeply grateful to all involved."
The young people and their helpers were delighted to get real hands on experience. Among the activities were manning the ship's cannon and getting fully kitted out in diving equipment.  They really enjoyed working with the fire fighting equipment, especially trying to spray HMS Ledbury's sister ship, HMS Blyth, with salt water from the fire hoses. They were shown the nerve centre of the ship, the operations room, and experienced naval communications by using the ship's internal radios. The day finished off with a well-deserved lunch ashore the UK Naval Support Facility (UK NSF) at Mina Salman.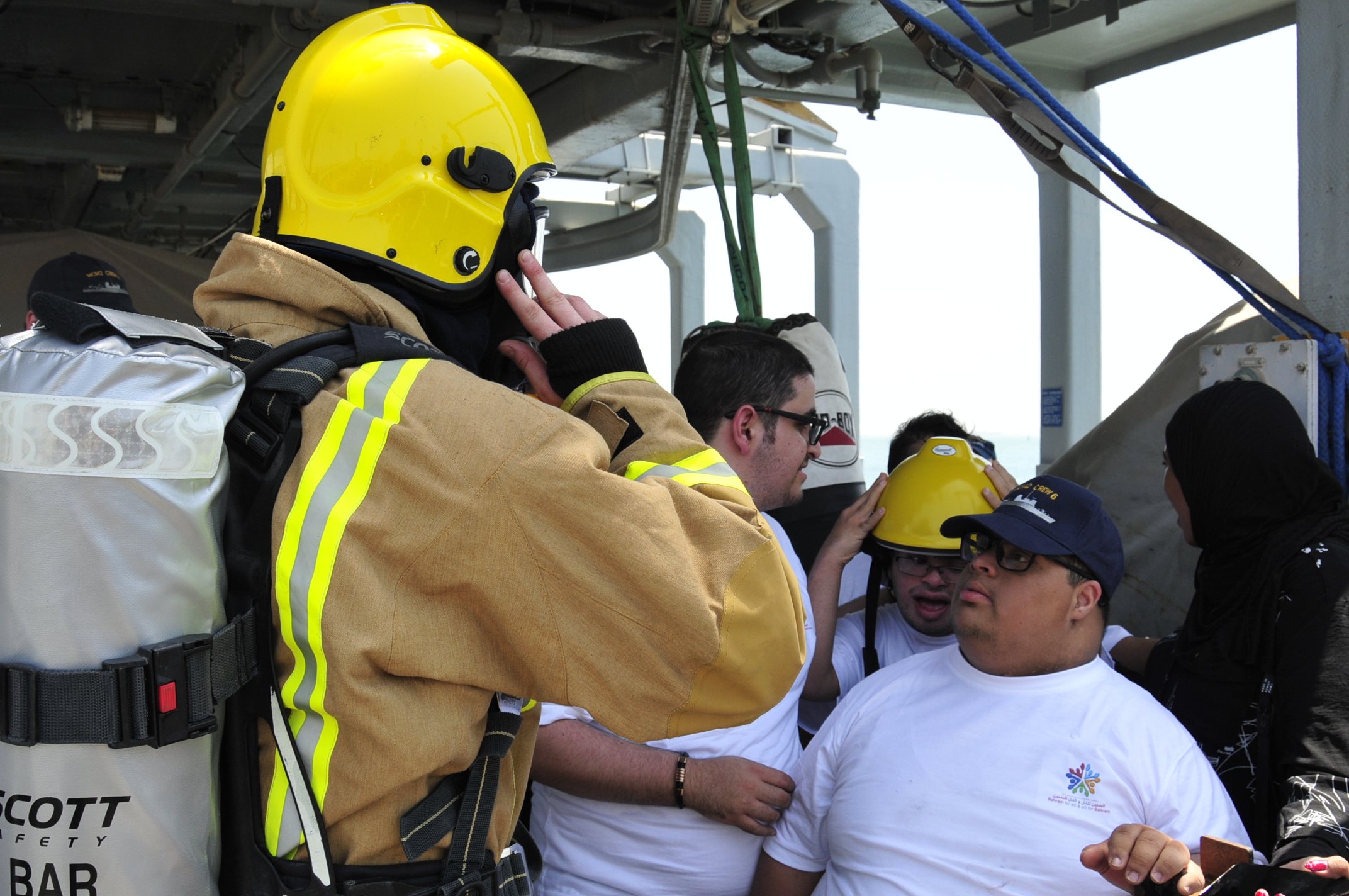 Lieutenant Commander Claire Thompson, the Commanding Officer of HMS Ledbury said: "It's really important for us to conduct similar days on. HMS Ledbury has been out here for a number of years; although my crew has just arrived. We spend most of our time at sea as part of the Royal Navy's enduring presence in the Arabian Gulf. For the sailors alongside, this is a really good way of showing the local community what we do."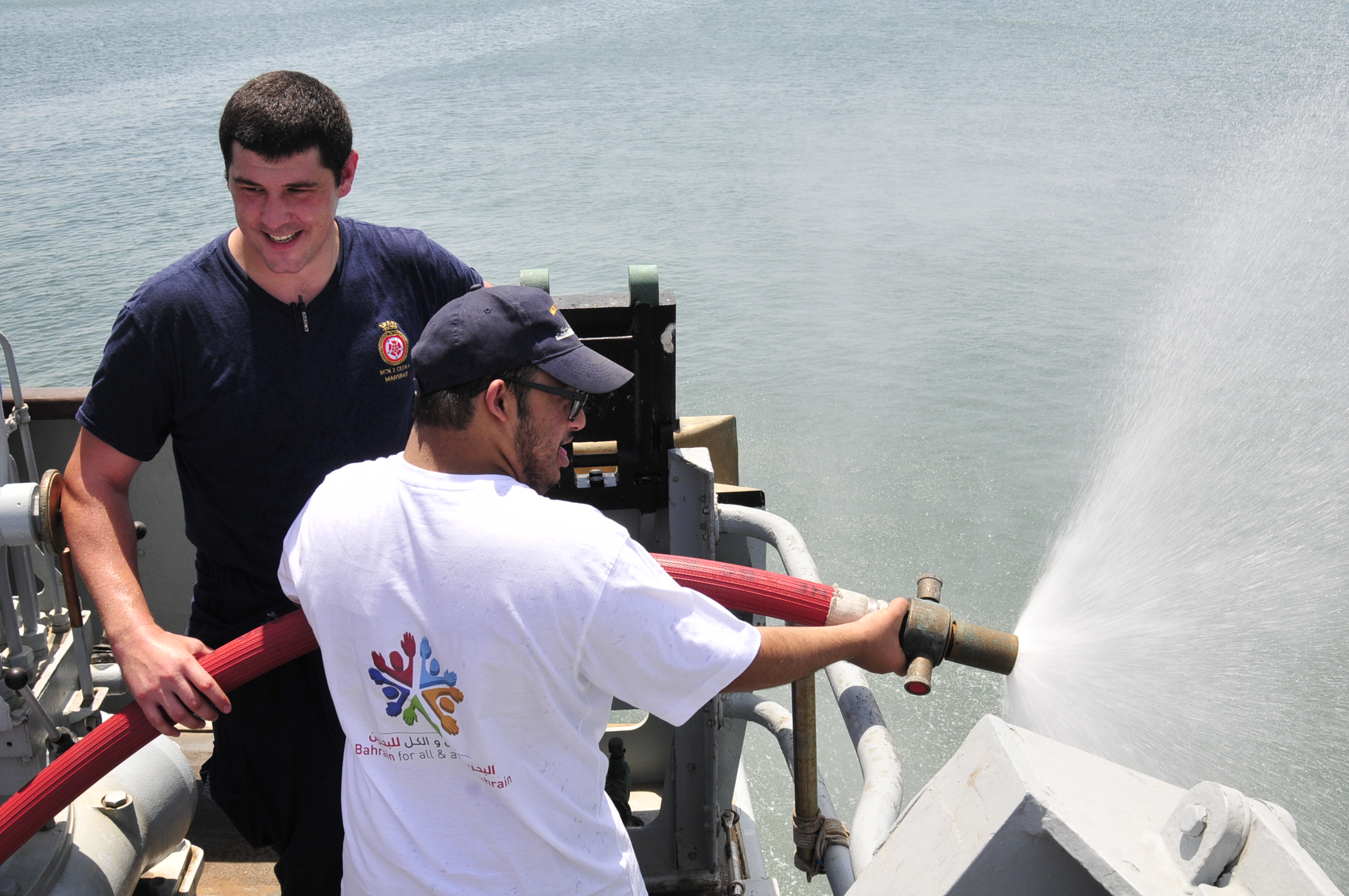 WO1 Mick Parkinson, an RAF airman based ashore, helped organise the visit and said: "We've worked with Bahrain4All in the past, but we wanted to take things just that one step further. It wasn't just about raising money which we have done previously, but more about involving people and giving them a nice day out."
WO1 Parkinson is expecting the UK armed forces located in the UK NSF to support many of the charity's other ventures. He said: "Bahrain4All is a large organisation that covers various projects and charities. They support other groups within the local community, including local women and students.  We're going to do events with local students, especially females and bring them down to meet female members of HM forces here in Bahrain. There're also plans to do some other work, including helping out with the renovation a women's refuge and putting on some entertainment at a senior citizen's home."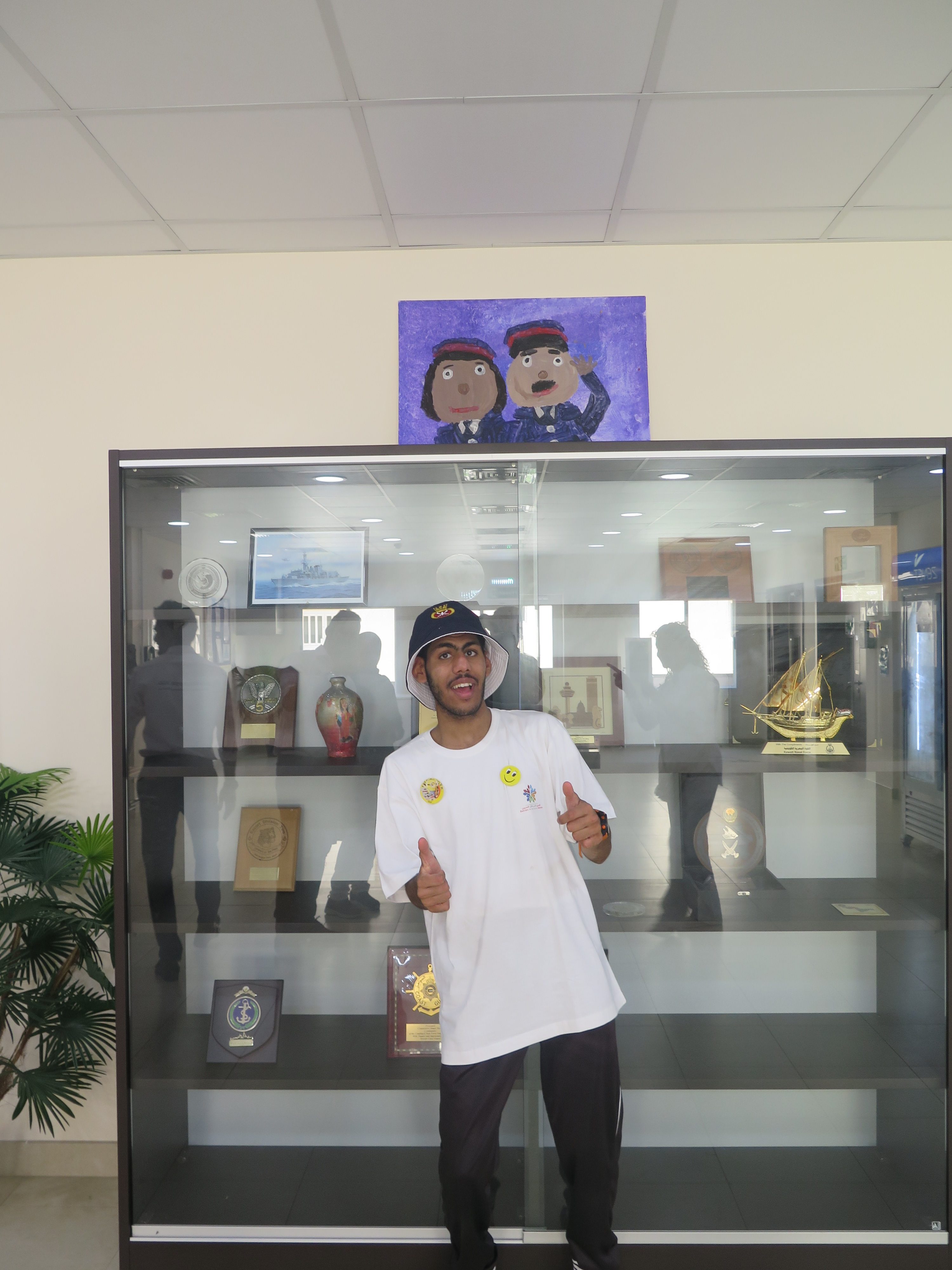 Nivedita Dhadphale, said afterwards: "The young people have reminded us to book the bus so they can join the crew tomorrow morning for a few days out at sea. They had a great time and said that they were invited to see the ship because they are as strong as soldiers."