As part of INJAZ Bahrain's "Job Shadowing" program, which helps Bahraini students understand emerging career opportunities to set their own career goals, students from Shaikh Isa Bin Ali Secondary Boys School and Khawla Secondary Girls School visited the new Amazon Web Services (AWS) offices in Bahrain Bay on Sunday and attended a workshop introducing them to cloud computing.
The young students were welcomed by Teresa Carlson, Vice President Worldwide Public Sector at AWS, who explained to them how cloud technology is fueling innovation across various industries and how cloud skills are some of the most in-demand skills in the job market around the world today. She also encouraged students to explore the free online resources that AWS provides as they continue to develop their skills in the coming years.
The AWS team then held a workshop introducing the students to the basics of cloud computing and shared examples of how companies around the world are using the technology to innovate and grow. This was followed by an interactive Internet of Things (IoT) demonstration using AWS solutions. At the end of the session, the students toured the office and learned how the different teams are helping customers benefit from the AWS Cloud.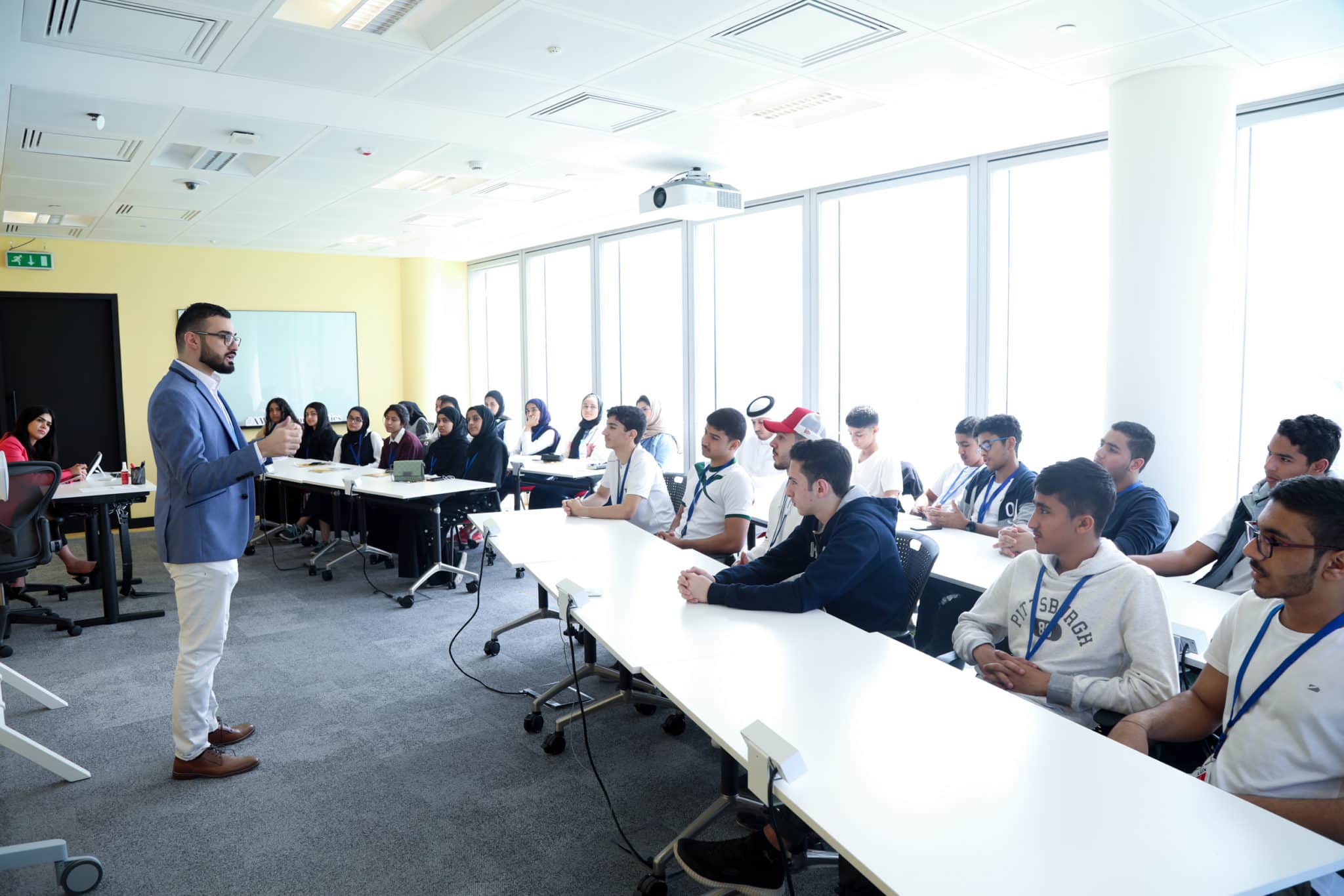 INJAZ Bahrain's "Job Shadowing" workshop has been designed to train students on how to draft their curriculum vitae and how to prepare for job interviews. The workshop prepares students to enter the employment market by developing an understanding of the job market's needs and tailoring student's skills to fit a job's requirements.
Ms. Hana Sarwani, INJAZ Bahrain's Executive Director, emphasized on the importance of this workshop saying "INJAZ Bahrain is proud to be working with Amazon Web Services to deliver a unique and innovative workshop such as the Job Shadowing to high school students.  This workshop is part of our commitment to deliver essential skills in work readiness, financial literacy and entrepreneurship to our youth. Working with Amazon Web Services represents a shared vision in fostering innovation in today's youth to better their futures, and we look forward to continue to collaborate together."
INJAZ Bahrain has been able to reach more than 100,000 students over the years by organizing programs and workshops that suit the needs of Bahrain's youth and prepare them for the world of economy.
AWS will be opening data centers for the Middle East this year based in Bahrain.