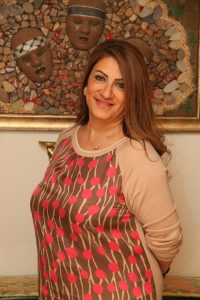 Faiza Saeed, the first certified mosaic artist of Bahrain and owner of Faiza Sayeed Mosaic, shares with BTW her dreams of making Bahrain more colourful through her mosaic art.
What inspired you to choose mosaic art over all other forms of art?
My love for mosaics started from the moment I laid eyes on them when visiting museums in Britain, Italy, and Spain. I would love to spread art and color in Bahrain.
From perusing the art individually to conducting workshops and training for aspiring others? Describe the journey
After experiencing it myself, I wanted others to feel the therapeutic beauty of working with mosaic. My workshops introduce mosaic as a simple art of expression, an effective method of meditation that can be learned at any stage.  So far I've had a wonderful range of people fro all nationalities, professions, and ages looking to learn and master the art of mosaic. The most interesting feedback I've received so far was from the middle-aged participants, admitting that working on a mosaic piece gave them the opportunity to start with themselves in peace and quiet. Young men with interior design backgrounds, participate in my workshops to learn how to involve mosaic in their work. I conduct workshops on a monthly basis for both beginners and intermediates.
Please mention some awards /recognition that you may have acquired so far.
I have received certifications through several workshops and courses attended in Europe, such as: Emma Biggs Mosaic, UK , Ravenna School of Mosaic, Italy, and so on.
Faiza Saaeed Mosaic—Is that your start-up venture? If yes, tell us briefly how and when it came about.
Yes, it is my start-up venture. I love abstract art, and I am moving through that direction with my designs, which normally reflects my internal state. I use 3-D art and mixed media. I started off with creating pieces with traditional subjects, I have now moved to more modern and sophisticated subjects. My philosophy is that one should really understand mosaic. I did that through visualizing and reading a lot, and this kind of mosaic can document history and that is the beauty of it. I love both modern and contemporary art, but I really respect the history that is built by mosaic and can now still be found in museums. I also visited lots of mosaic galleries around the world to help me learn and create my own vision.
What have been the major challenges in your path so far?
One of the key challenges that I faced in the past was when I had to select the right course. Arts is such a broad field that to choose the right subject as per your interest can be puzzling at times. Also, some of the other challenges I faced were during the initial days of my work was when people were still not complete aware of Mosaic Arts and it was still not considered as an independent mainstream art form.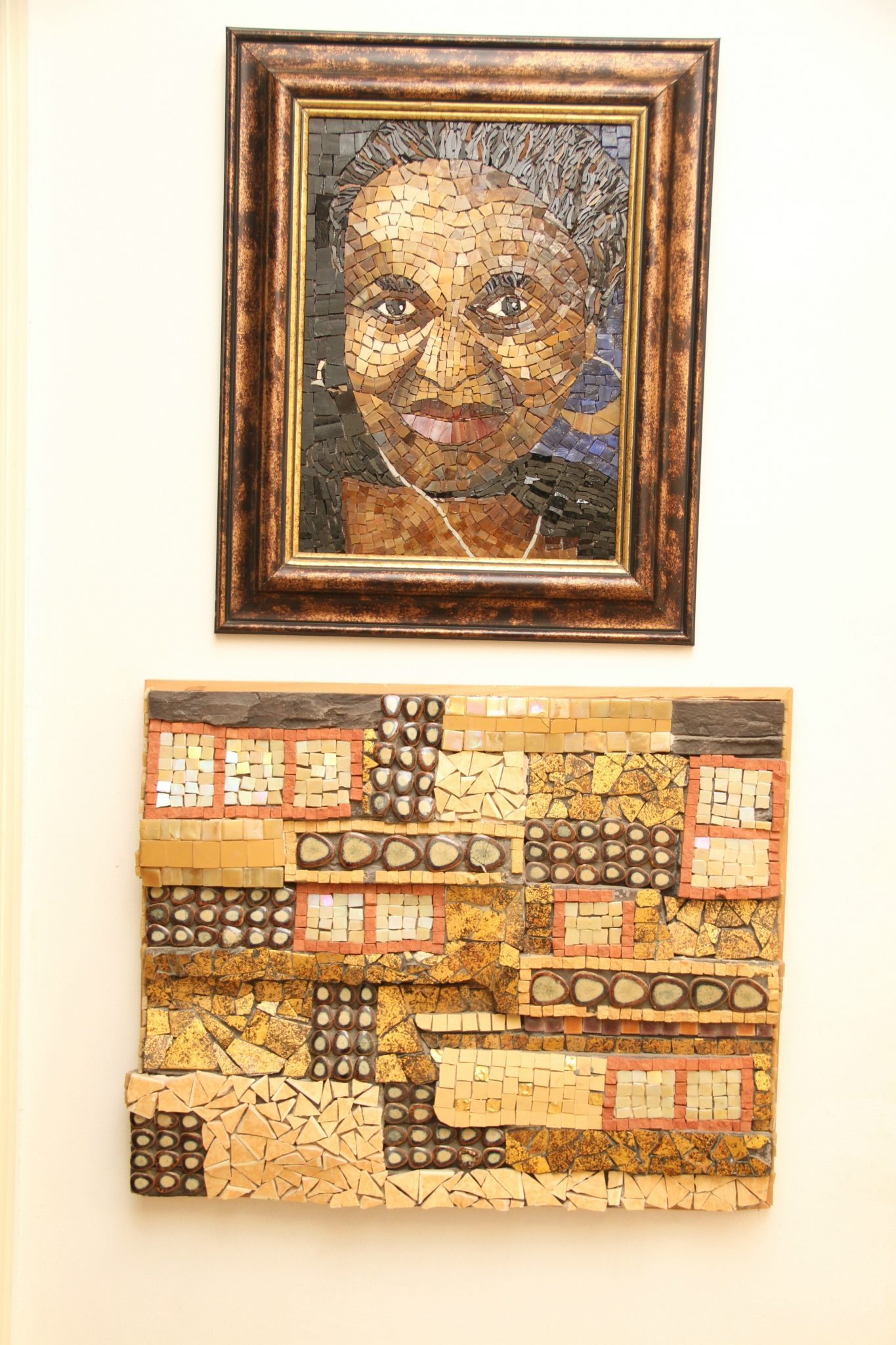 Is a formal training in arts mandatory to take up Mosaic Arts?
I have learned contemporary mosaic art from Emma Biggs in UK, the Byzantine classis mosaic technique with Luciana Notturni in Italy and Micro mosaic with Saad Romani in Egypt. Yes, I would say that a bit of theoretical and practical arts training is important to take up Mosaic Arts.
Where do you see your firm in the next 5 years?
In the next 5 years, Mosaic Art will prosper in the region and more and more people would be aware of it, and will be willing to use it as decorative in their lives. In Bahrain we have lots of options for indoor decorations, but not so much for outdoors because of the blazing sun and humidity. Mosaics are the perfect option for Bahrain because they are so durable and can withstand the heat. In places like Rivenna or Barcelona, you can find mosaics on buildings, houses, and street signs. You can also find mosaics on pavements because pedestrian traffic does not damage them. We should put effort and try to beautify our outdoor spaces and public areas. We could decorate building facades, flyovers, or pedestrian bridges. I would love to collaborate with companies to add some color in our outdoor areas. So yes, in the next 5 years, my workshops and Mosaic Art in general will spread its beauty throughout the gulf region.
What kind of help and support do you seek to help reach your goal?
My goal is to make mosaic something common in my country, Bahrain. I would also love to start my own mosaic art center to create a generation of artists. I need the constant awareness and participation from the audience who come for my workshops. I want them to share what they learn with their friends and family so that more and more people fall in love with this art form.
Have you participated/held exhibitions in Bahrain or in any other place? Give us a list of the last few.
I recently participated in the Garden Show exhibition.
What is your message to aspiring mosaic artists of the country?
The message I would share with the aspiring mosaic artists of the county is to promote their work, participate and show their art in communities, exhibitions and workshops. The key is to be part of a community and not work solo.