Bahrain Airport Services Company (BAS) participated in International Labour Day celebrations on May 1st. BAS's participation included a social event for employees At BAS headquarters, and participation in the ceremony which held under the patronage of His Majesty King Hamad bin Isa Al Khalifa. In cooperation with Bahrain Free labour Unions Federation (Al Hurr).
Five of BAS employees were honored at the ceremony: Aisha Ahmed from Human Capital Management, Fairooz Abdul Rahim from Catering, Ebrahim Bouaidah from the Security, Sameer Saleh and Khalil Bouhzaa from Airside Operations.
BAS also participated in the celebrations of the General Federation of Bahrain Trade Unions. Four of its employees were honored: Adel Lauri and Jassim Mohammed from the Facilities Department, Fahmi Ghuloom and Yousef Ahmed from the Catering, and Jaffar Abdulla from Airside Operations.
Salman Al-Mahmeed, Chief Executive Officer of Bahrain Airport Services (BAS), said: "We are keen on encouraging and investing in human capital".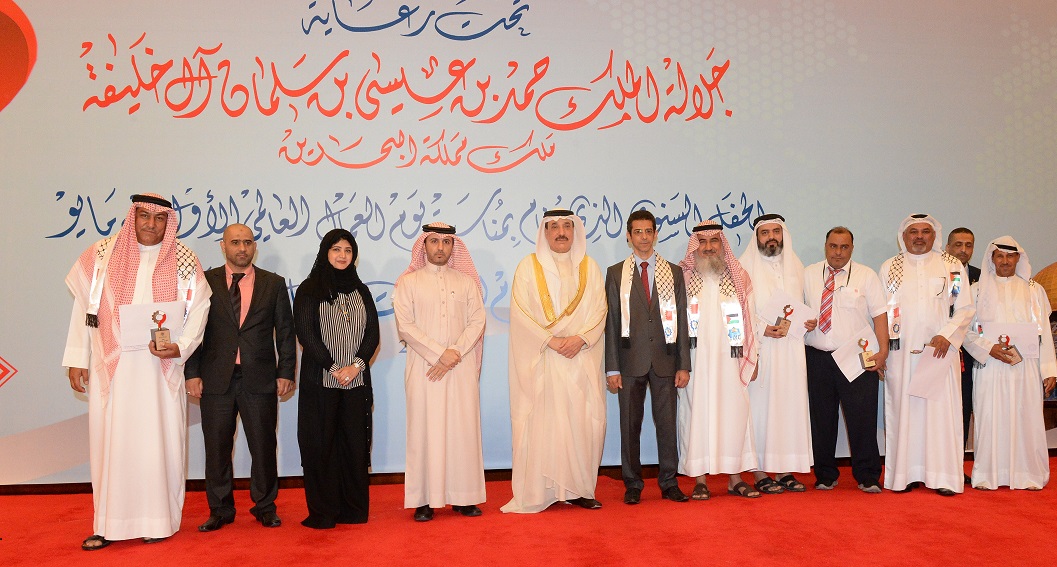 He added: BAS Company started the year by improving the standard of living of the employees by approving a general salaries increase for citizens who make up about 80% of the total number of employees. This is in addition to launching a comprehensive development process in the human capital system to achieve the highest standards of quality and performance. The previous system has been revised and improved to reflect its counterparts in developed countries.
Established in 1977, Bahrain Airport Services Company (BAS) has a 40 year long track record of continuous service and has been the sole operator of ground services at Bahrain International Airport since it was established as the first international airport in the Arabian Gulf region. It is also a trusted name in the world of services as a company certified by the Air Transport Safety Audit Program of the International Air Transport Association. BAS offers a number of commercial activities including: aircraft and passenger handling services, catering services, aircraft engineering services, BAS Engineering Training Centre (BAETC), as well as owning and managing airport lounges.