Batelco Group the international telecommunications company with operations across 14 countries, announced its financial results for the six months ended 30 June 2015. The Net Profit has been positively impacted by cost savings in 2015, improved deployment of assets and adjustments taken in 2014.
Financial and Subscriber Highlights
Gross Revenues of BD185.7M (US$492.6M) for the period;
EBITDA of BD69.8M (US$185.1M) representing a 38% margin;
Consolidated Net Profit of BD27.5M (US$72.9M) for the period;
Subscriber base of 9.4 million, an increase of 4% YoY;
59% of revenues and 56% of EBITDA sourced from markets outside Bahrain;
Significant cash balances of BD135.9M (US$360.5M);
Earnings per share of 16.6 fils and an approved interim cash dividend of 10 fils per share.
Commenting on the results for the first six months of 2015 following the meeting of the Board of Directors, Batelco Chairman, Shaikh Hamad bin Abdulla Al Khalifa, said that Batelco Group is pleased to report a double digit increase in net profit during the period, despite the challenging environments in its key markets.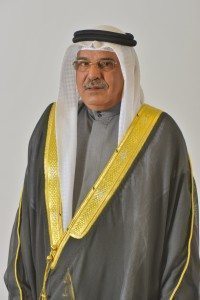 "The Group's efforts to improve competitiveness across all operations by leveraging on the Group's combined technical capabilities, has contributed to the increase in overall subscriber numbers year over year."  
"We continue to operate smartly through synergizing Group efforts. Accordingly, our operations outside of Bahrain continue to generate over half of our revenues and profits which meets our expectations and efforts to offset the impact of ongoing and aggressive competition at home," Shaikh Hamad said.
Batelco Group A/Chief Executive Ihab Hinnawi commenting on the operational highlights said; "It is encouraging to report that customer numbers across the Group continue to grow. The Group's subscriber base now stands at 9.4 million customers, a rise of 4% year on year. This reflects pleasing gains made over the past year in the key markets of Bahrain and Jordan as well as across the majority of the Group's subsidiaries. Reduced customer numbers in Yemen are the result of the political challenges present in that market."
"Innovation in our approach to serving customers is key to our strategy and we will continue to focus on improving the products and services we provide in all markets of operation. By pooling of Group resources, technologies and expertise where possible, we aim to further enhance competitiveness and performance across our network of operations," added Mr. Hinnawi.
Innovation Driving Success in Bahrain
For the period in Bahrain, mobile subscribers increased by 2% year-over-year and by 2% since Q1. The steady increase in mobile customers can be attributed to Batelco Bahrain's delivery of value for money innovative voice and data products and services.
Batelco's customer experience and operational excellence was recognised by various regional organisations recently. At the 4th CEM in Telecoms: Middle East Summit awards ceremony, which was held in Dubai in May, Batelco was presented with the Best Customer Experience Management Brand award.
Additionally, Batelco's operational efforts were recognised at the BCI Middle East Conference and Exhibition held in Doha in May, when the Company was presented with the Best BCI Middle East Award for Best Continuity and Resilience Team 2015.