India is a land of diversity and rich historical heritage. The richness of its cultural heterogeneity is best experienced in the rich gamut of varied and opulent cuisines that the country offers.  The Indian cuisines from the various parts of India are popular throughout the world. Most popular amongst them all is the traditional Mughlai or Nawabi khana that got enmeshed into the culture of India from the days of the reign of the Mughal kings and Nawabs.
On the radar of our TOT this week  is the Bay Leaf Indian Restaurant that brings to Bahrain this rich and authentic taste of Indian Nawabi/Mughlai food along with all other traditional North Indian delicacies. Located in the heart of Juffair, at the Al Raya Mall, the centrally located and easily accessible restaurant offers a unique dining experience where the flavors of the various Indian condiments and spices in the unique dishes transport you to the ostentatious days of the Nawabs whose lifestyle and food were defined by richness. The essence of the exotic dishes presented at BayLeaf like the Kebabs, Gosht Dum Pukht Biryani, the Murg Kastoori or the Husainabadi Gosht, create a magic world of the Mughlai flavours and aroma, and transports one to the exotic land of the Mughal Kings and Nawabs of various dynasties.
BayLeaf also offers to Bahrain the unique taste of dum pukht or slow oven cooking—a cooking technique associated with the Awadh region of India, in which meat and vegetables are cooked over a very low flame, generally in sealed containers. The technique with its origin in the Persian cooking methods introduced to India is now also commonly used in like Mughlai, Punjabi and Hyderabadi cuisines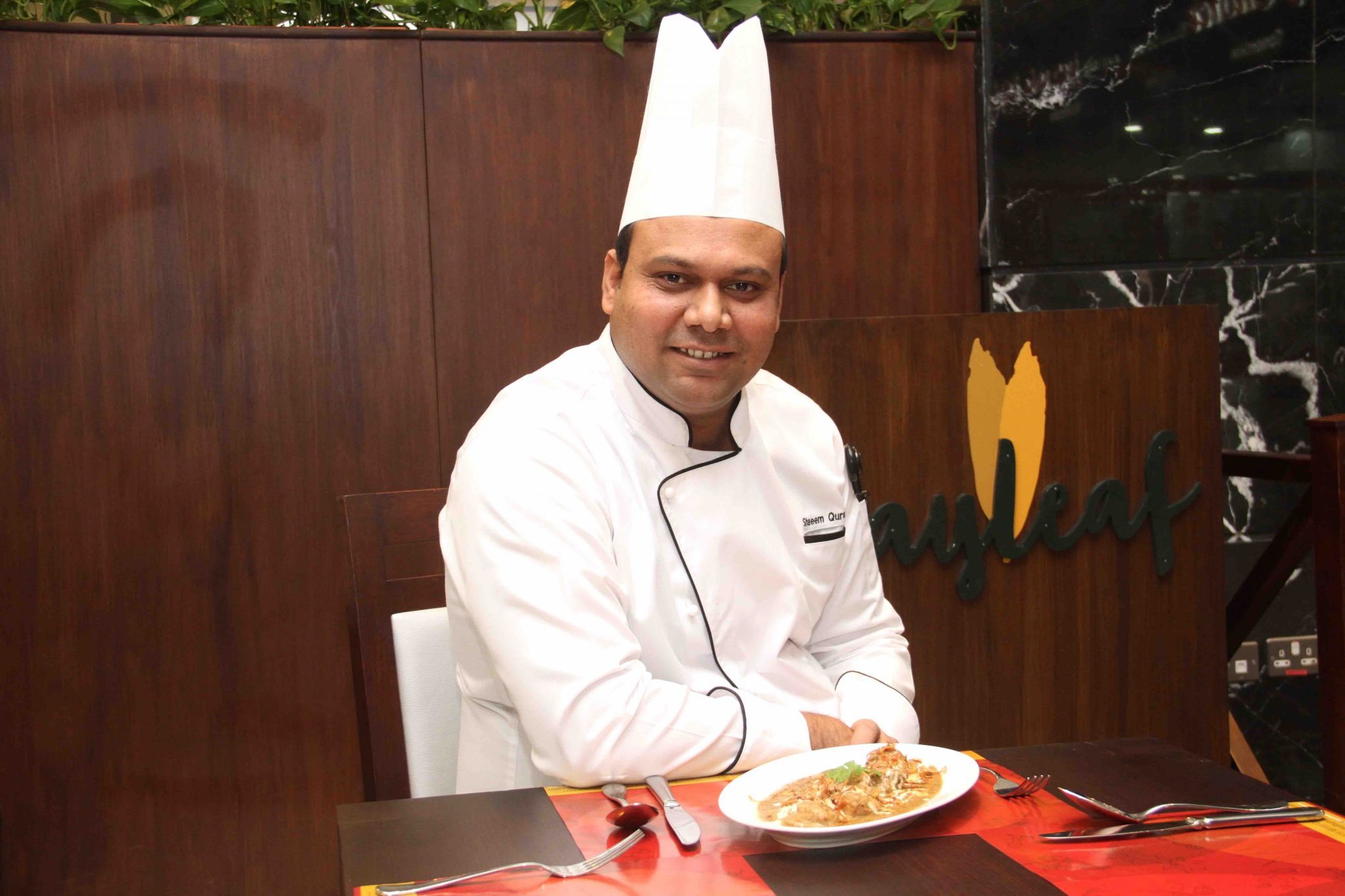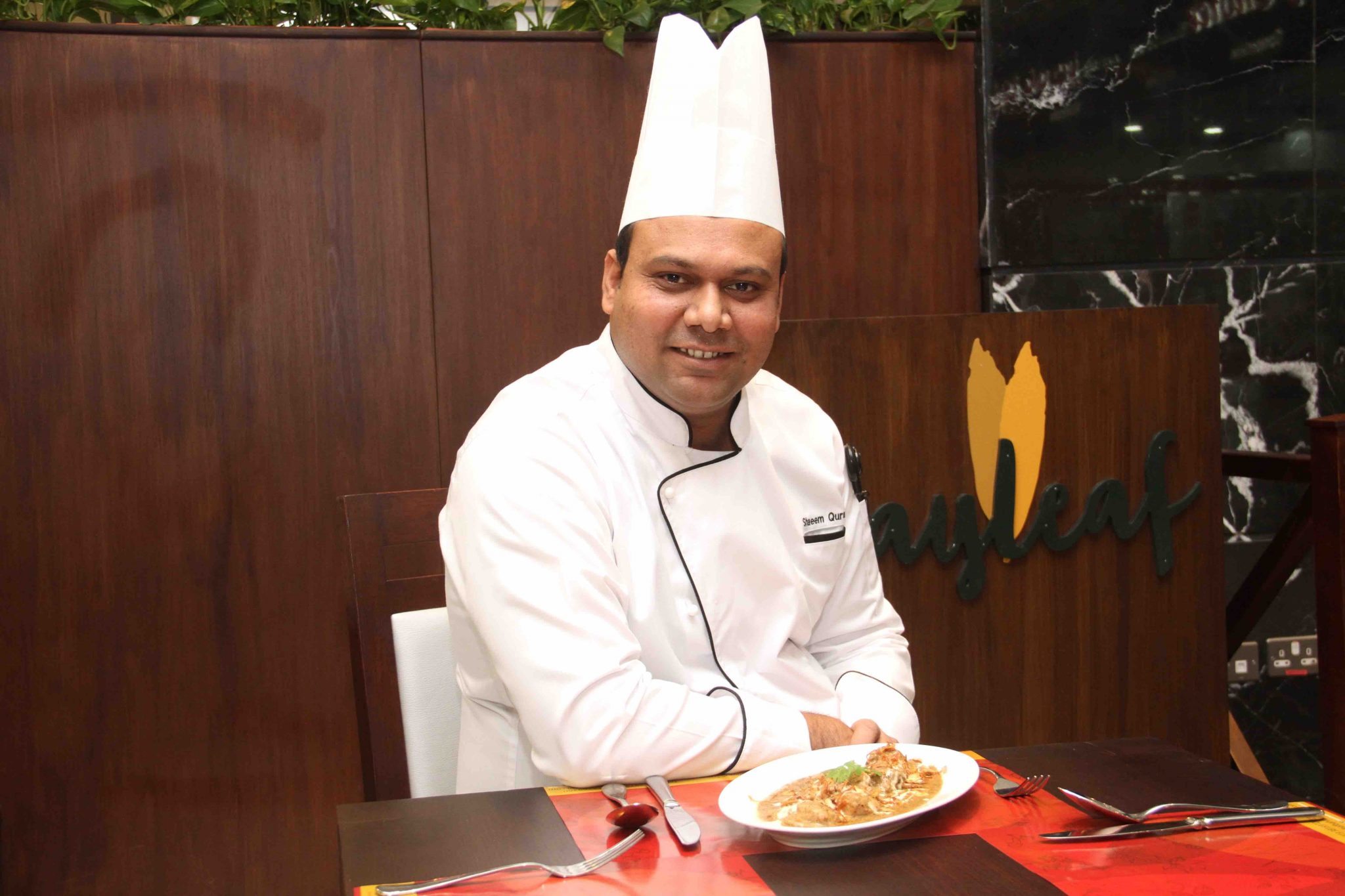 While every dish available at BayLeaf is worth tasting and writing home about, the one that got BTW hooked on to is Murgh Fathimi prepared by Chef Mohammad Shaeem Quraishi.
Let's get the ingredients listed!
Murgh Fathimi
Boneless chicken
500 gm.
Ginger garlic paste
20 gm.
Pure ghee 50 gm.
Cashew nut 50 gm.
Fried onion 50 gm.
Butter 20 gm.
Salt 1 tsp
Crushed black pepper 20 gm.
Cream 50 ml
For garnishing
Fresh cream
Fried onion
Fried cashew nut
Green coriander leaves