Bahrain British Business Forum's (BBBF) Special Interest Group for Banking and Financial Services, in collaboration with HSBC Bank Middle East, recently hosted a meeting to discuss the economic outlook for the GCC and MENA region. Mr. Simon Williams, HSBC's Chief Economist for Central and Eastern Europe, the Middle East and Africa (CEEMEA), featured as the keynote speaker.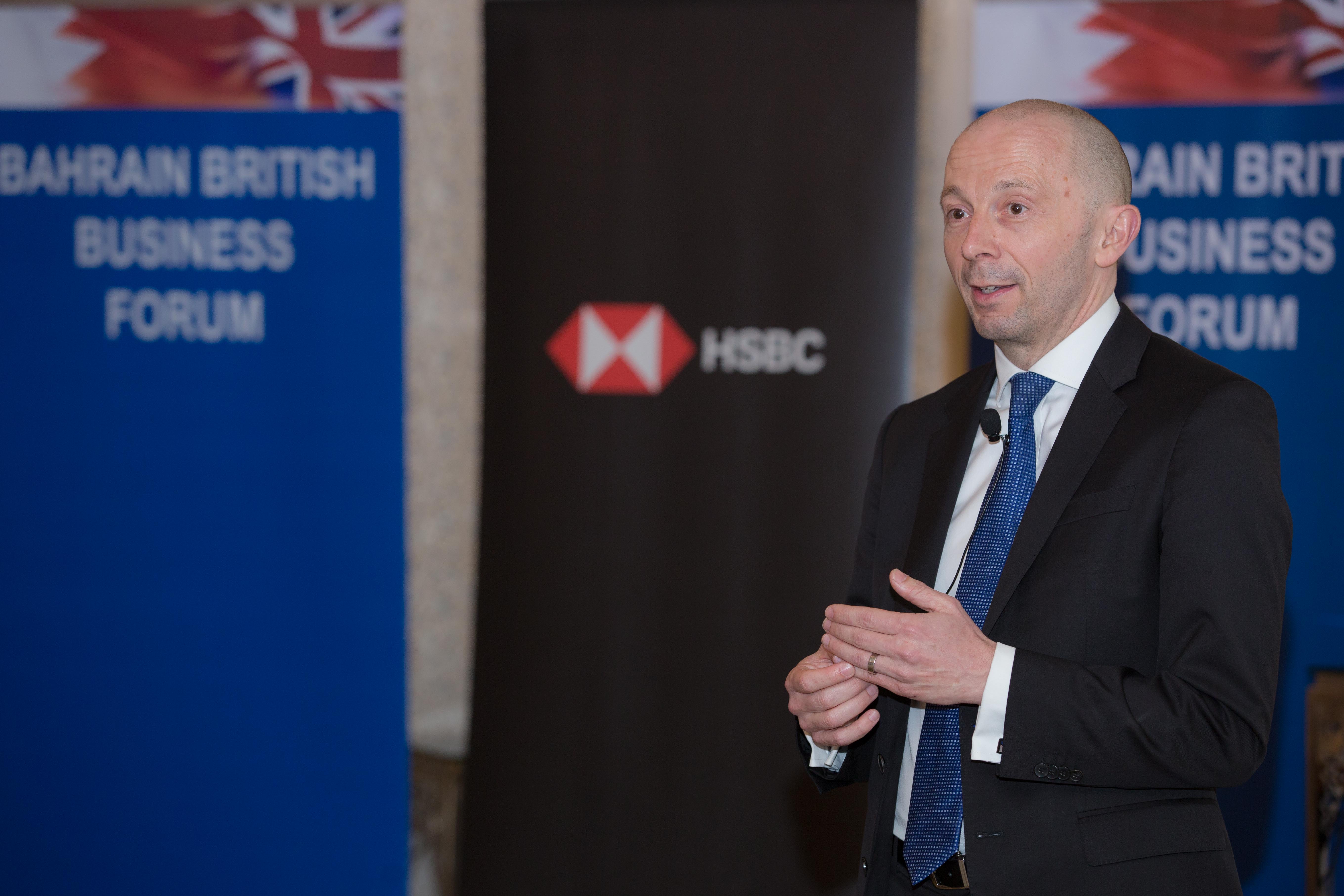 Mr. Mark Gravener, BBBF's Head of Special Interest Groups, welcomed Mr. Williams, forum members and their guests to the meeting at the Capital Club, Manama.
Mr. Williams shared his latest research and economic outlook for the GCC, under the heading of 'Relief, Recovery and Reform'. Mr. Williams leads HSBC's economics research on the CEEMEA region. He has 20 years' experience as a country analyst and emerging market economist.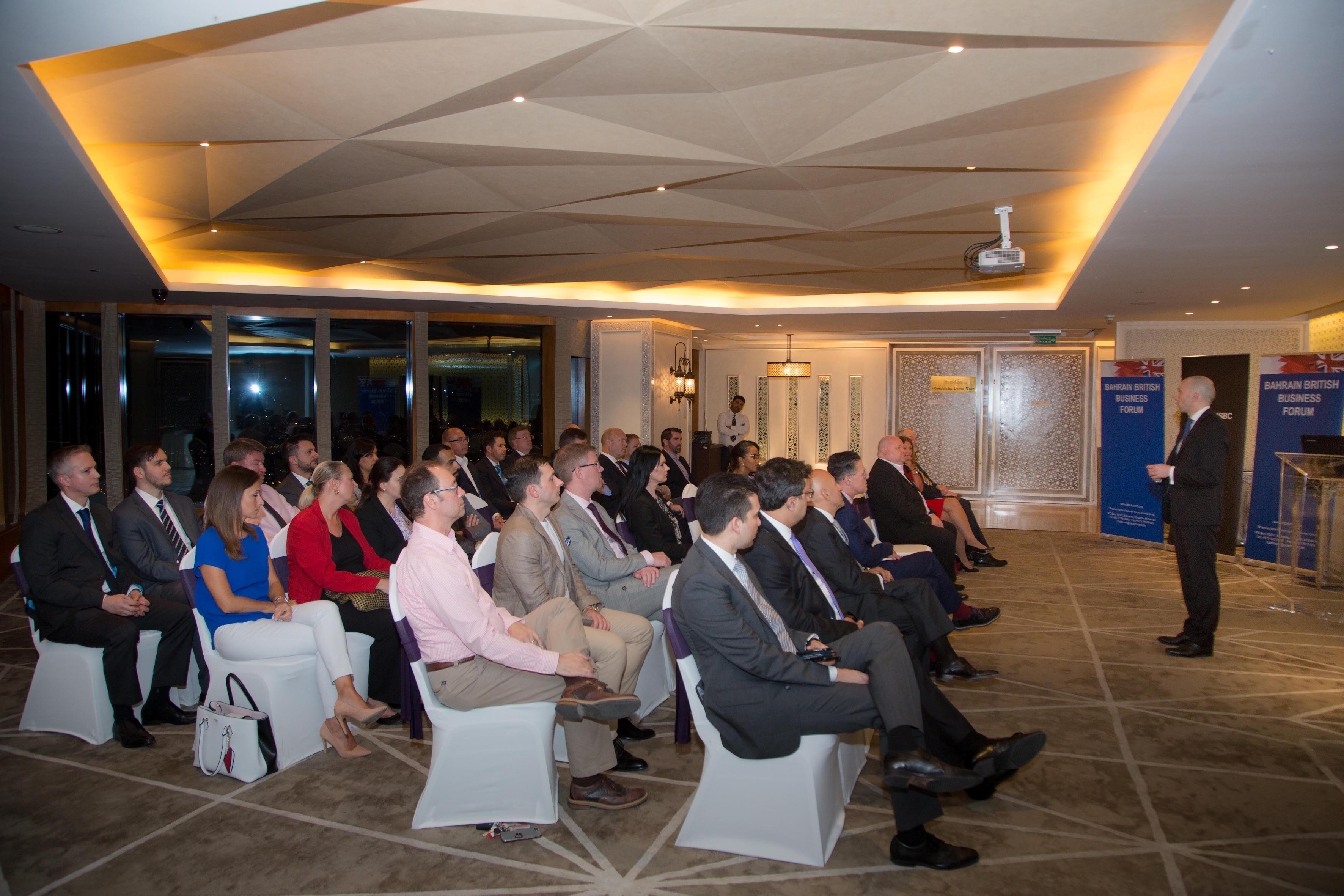 Mr. Gravener commented: "On behalf of the BBBF, I would like express our appreciation and sincere thank you to Mr. Williams for sharing his insights on the economic outlook. With the ongoing volatility in geopolitical, economic and financial market conditions, I'm positive that our members found the information extremely useful."