BBK, Bahrain's pioneer in retail and commercial banking launched the new Al Hayrat prizes for 2023, with total prizes worth BD 1.9 million for 69 lucky winners.
The Bank will offer Al Hayrat depositors many prizes throughout the year. The first grand prize worth BD 250,000 and BD 50,000 will be presented for the month of March. Additionally, eligible customers who deposit into their Al Hayrat accounts will also be able to win BD 100,000 for the month of April.
This year, BBK presents its customers with "Summer Prizes," which offer Al Hayrat depositors the chance to win one of 51 prizes totaling BD 500,000. Furthermore, 31 prizes will be awarded in July, August, September, and October. The draw comprises of 30 prizes worth BD 10,000 each, and a prize worth BD 100,000 for one winner.
Additionally, 20 loyal customers will each win BD 5,000. The loyalty prizes will be granted to customers who have maintained their deposits for the past ten years.
Furthermore, Al Hayrat scheme will have year-end prizes totaling BD 1 million, which includes 10 loyalty prizes of BD 5,000 each, a prize of BD 50,000, BD 100,000 for two winners, a prize of BD 200,000, and a grand prize of BD 500,000.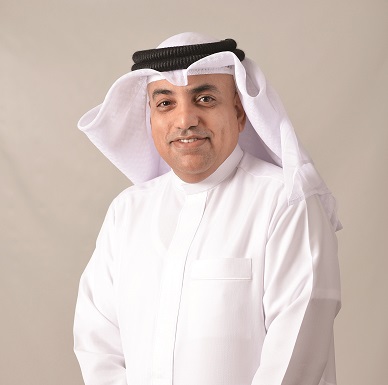 Dr. Adel Salem, General Manager of Retail Banking at BBK, said: "We strive to provide the best financial services and initiatives that improve our customers' quality of life and provide them with remarkable experiences. This was obvious since the inception of Al Hayrat account, through which we hope to enrich the lives of our customers by awarding large cash prizes that would make their dreams come true."
"We are returning to our valued customers at the beginning of this year, as usual, with massive prizes that are among the largest of their kind in the Kingdom of Bahrain. This demonstrates BBK's dedication to keeping its promises and improving the lives of its customers."
"Al Hayrat's growing customer base symbolizes their confidence in the Bank and all of its products, services, and savings accounts, as well as their faith in the bank's products and services."
Dr. Salem stated that the massive prizes awarded by BBK this year are the largest of their kind in the bank's history. He emphasized that these rewards serve as an incentive and a source of insight for individuals about the necessity of saving as a societal goal, through which the bank contributes to developing and promoting the concept of saving.
Dr. Salem added that BBK is eager to constantly listen to its customers' suggestions in order to develop the bank's products and services in line with their interests, and that the Al Hayrat account has been modified and developed based on their feedback and observations.
BBK encourages current and prospective customers to open new "Al Hayrat" accounts or top up their existing accounts to increase their chances of winning these valuable prizes. The total value distributed for Al Hayrat has surpassed nearly BD 18 million since the Al Hayrat's inception 22 years ago.
Every 50 Bahraini Dinars deposited in Al Hayrat account enables anyone to get a chance to win cash prizes. Customers can open Al Hayrat account within minutes by simply downloading the BBK Mobile App.